Allagash River Trip
2020-10-27
River Trip. Allagash brewery, Portland, Maine.
"Belgian-style session ale".
Brewed with coriander.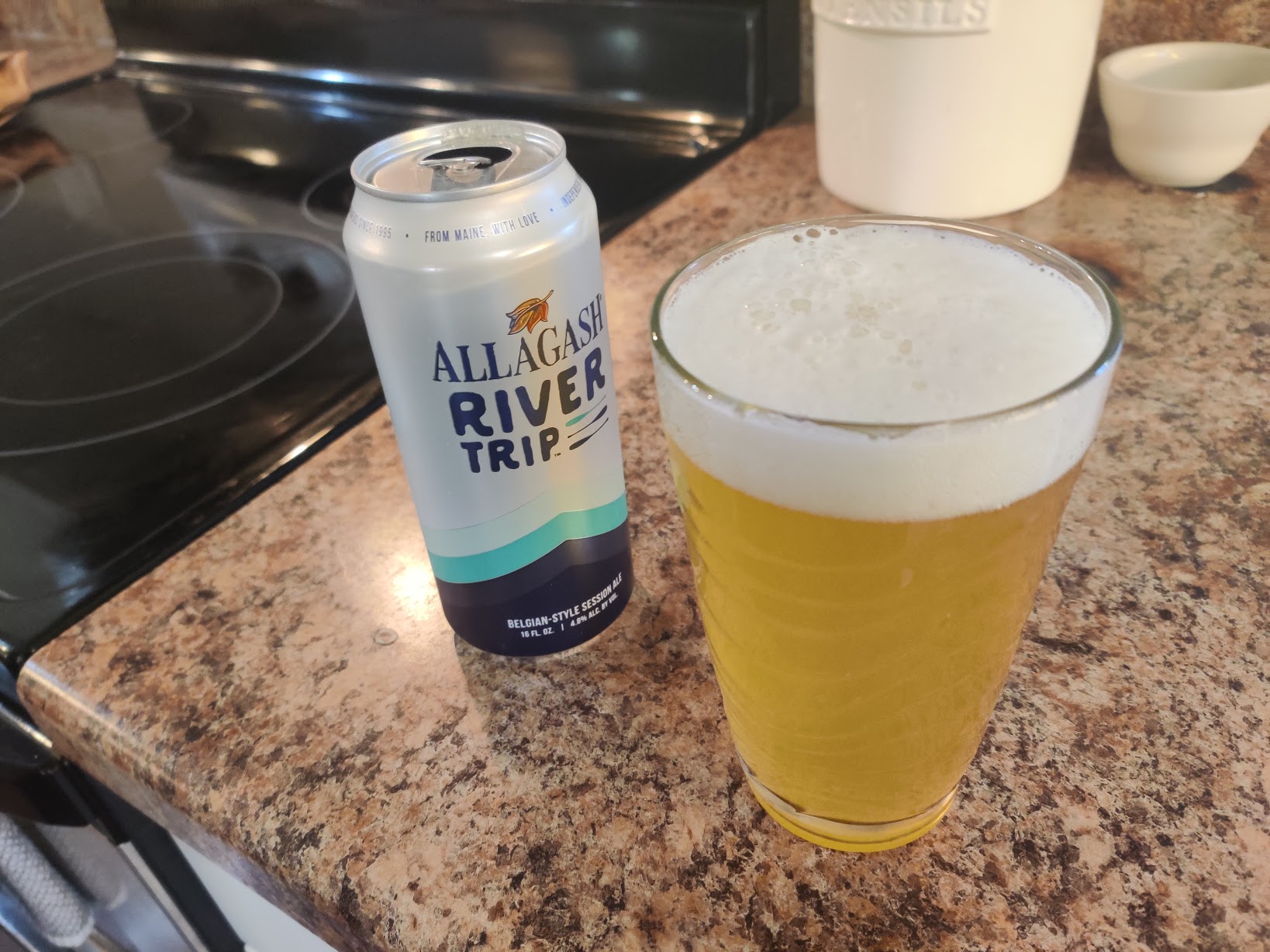 Appearance
Hazy, gold, orange tint. 1cm head that holds up pretty well.
5
Smell
Citrusy. Lemon. Pomelo. Smells like it will be crisp and refreshing.
5
Taste
Spoiled. Funky. Dull. Not sweet like it smells. Horse manure. I can't quite identify it, but something "wrong" hit me right away. It's not completely repulsive, but it's not a flavor I'm familiar with. Maybe it's the coriander.
Every time I taste it I think it's wierd, give the memory a few seconds to fade, try again, thinking I will acclimate to it, and am struck by the wierdness anew.
I've gone back and tasted it so many times, and my impression just gets worse.
2
Mouthfeel
Bitterness lingers on the tongue. My mouth feels a bit numb. I'm smacking my tongue around to try to clean my mouth out.
2
Overall
Does not remind me at all of Belgian beers, even less so than the Devotion Blonde. Not something I would seek out, but I would try it again to see if my opinion of it improved.
I said outloud that I don't like it, a rarity.
"This is a disgusting beer".
2