The Lost Abbey Devotion Blonde Ale
2020-10-27
Devotion Blonde Ale. The Lost Abbey brewery, San Marcos, California.
"Belgian-inspired blonde ale".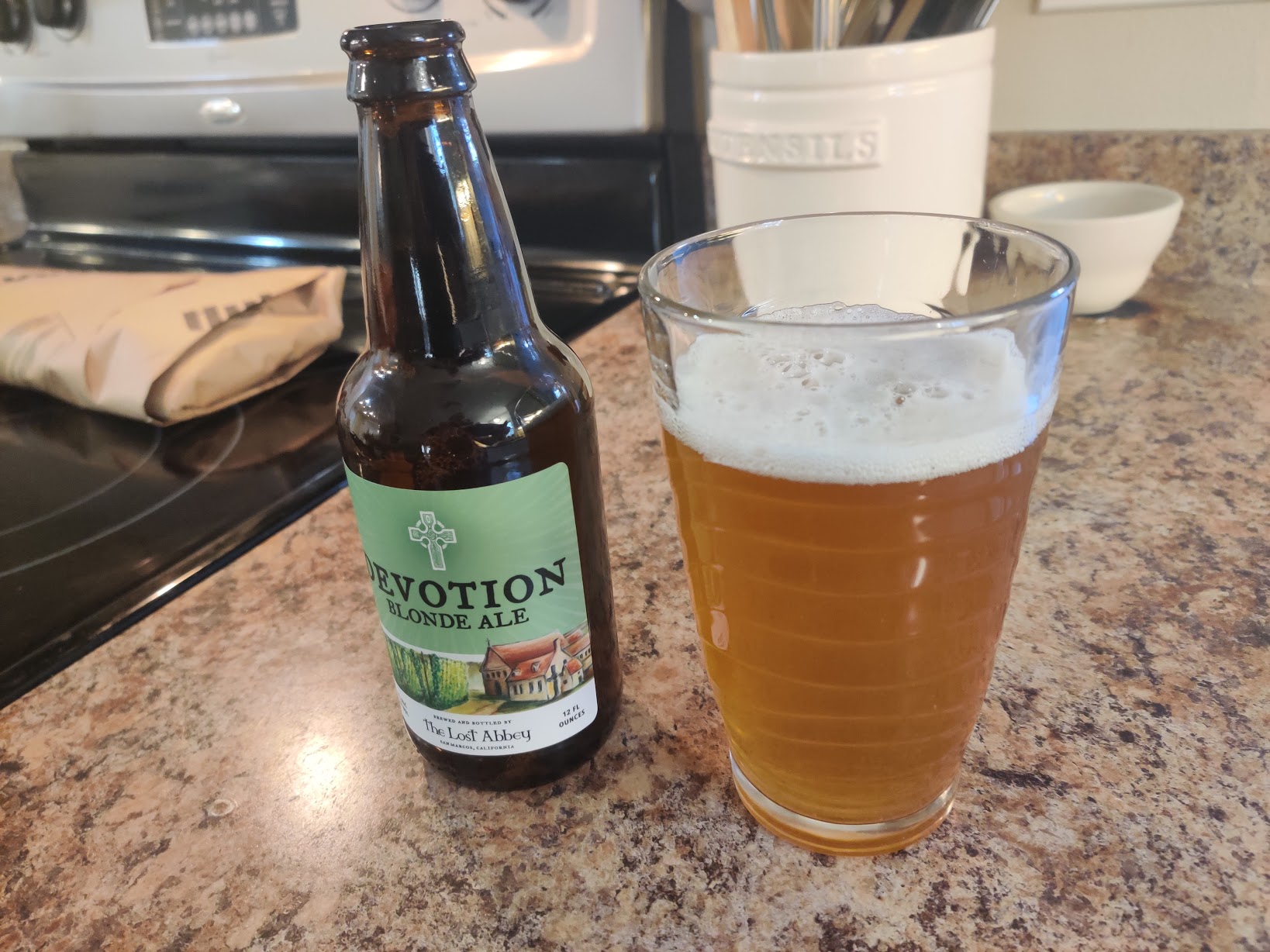 Appearance
Copper, deepr than gold, but not amber. Teeny head with a little lacing. Slightly cloudy.
4
Smell
Slightly sweet and fruity, peach. Typical of Belgian styles.
4
Taste
A lot hoppier than I expected. Bitter. A little sour. Not a lot of fruit. Doesn't taste like a typical Belgian. Bitterness lingers, coating the back of the mouth.
4
Mouthfeel
Smooth.
3
Overall
It reminds me more of an American IPA than a Belgian blonde, Although I don't think this tastes like a blonde, I like the lack of sweetness, have been tired of sweet Belgian styles lately. I drank it fast and still want more.
4