Ayinger Bavarian Pils
2020-10-28
Bavarian Pils. Ayinger. Aying, Germany.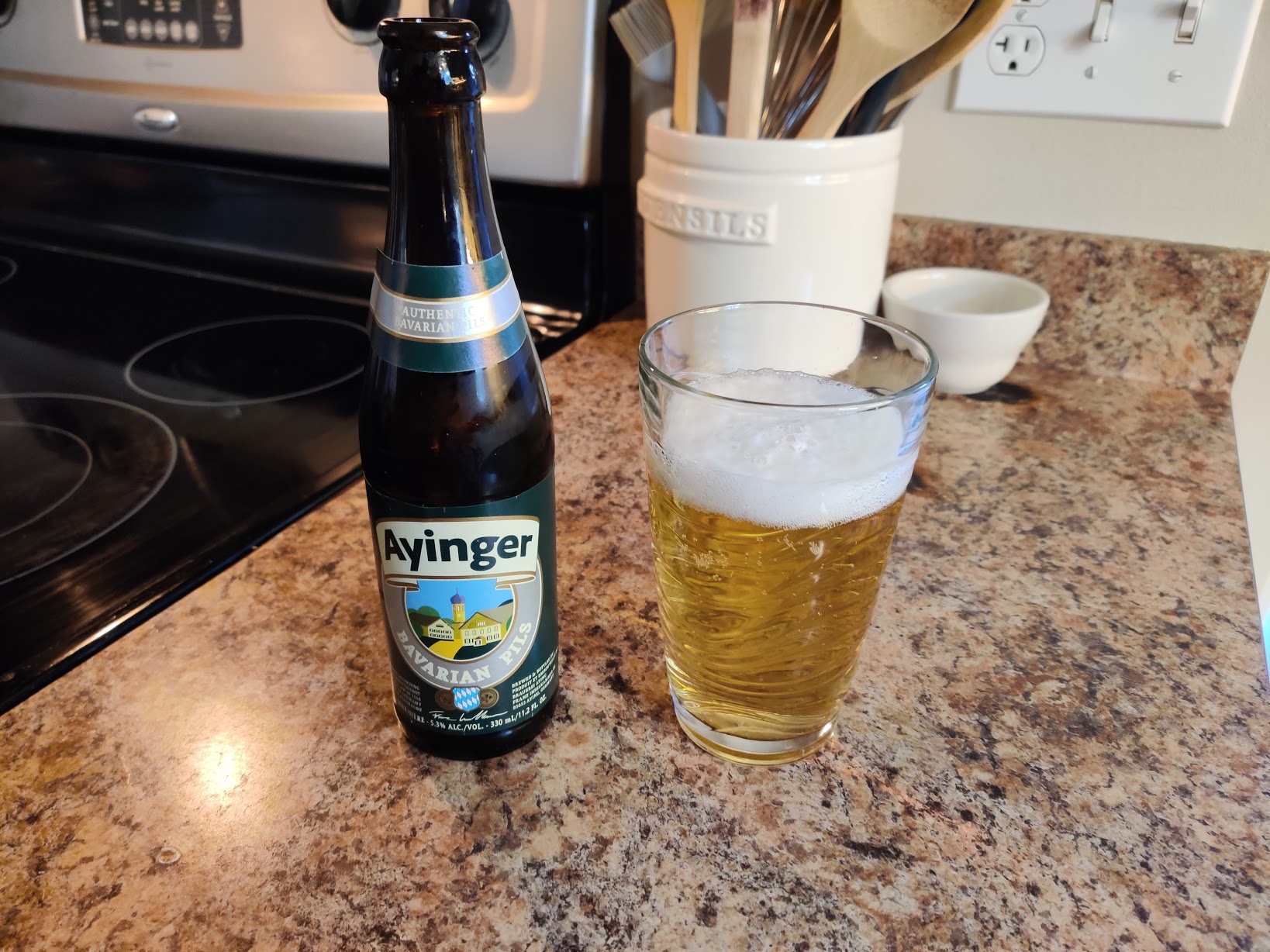 Appearance
Clear and light gold, or perhaps light urine. Bubbly. Decently thick head that clings to glass as it recedes.
4
Smell
Smell is very attractive. I want to smell deeply.
I accidentally tipped the glass too close to my nose and inhaled. It was not an unpleasant inhale.
Citrusy, acidic.
"I love this smell".
5
Taste
It's so good.
Refreshing.
The satisfaction on the first sip is like taking the first sip of a cold Coke, but without the regret of drinking viscous sugary syrup.
Very drinkable.
A little bitter. The bitterness lingers. No malt.
Could drink this all day.
5
Mouthfeel
Goes down easy. Not thick and viscous. Effervescent.
I don't have the strong sensation of my mouth being coated the way I did with yesterday's ales, at least not as strongly.
4
Overall
I've avoided pilsners for the most part because they are not "interesting", but I'm super impressed with this beer.
Definitely something I could drink a lot of.
5