Allagash Tripel
2020-10-30
Tripel. Allagash brewery. Portland, Maine.
"Belgian-style golden ale".
9% ABV.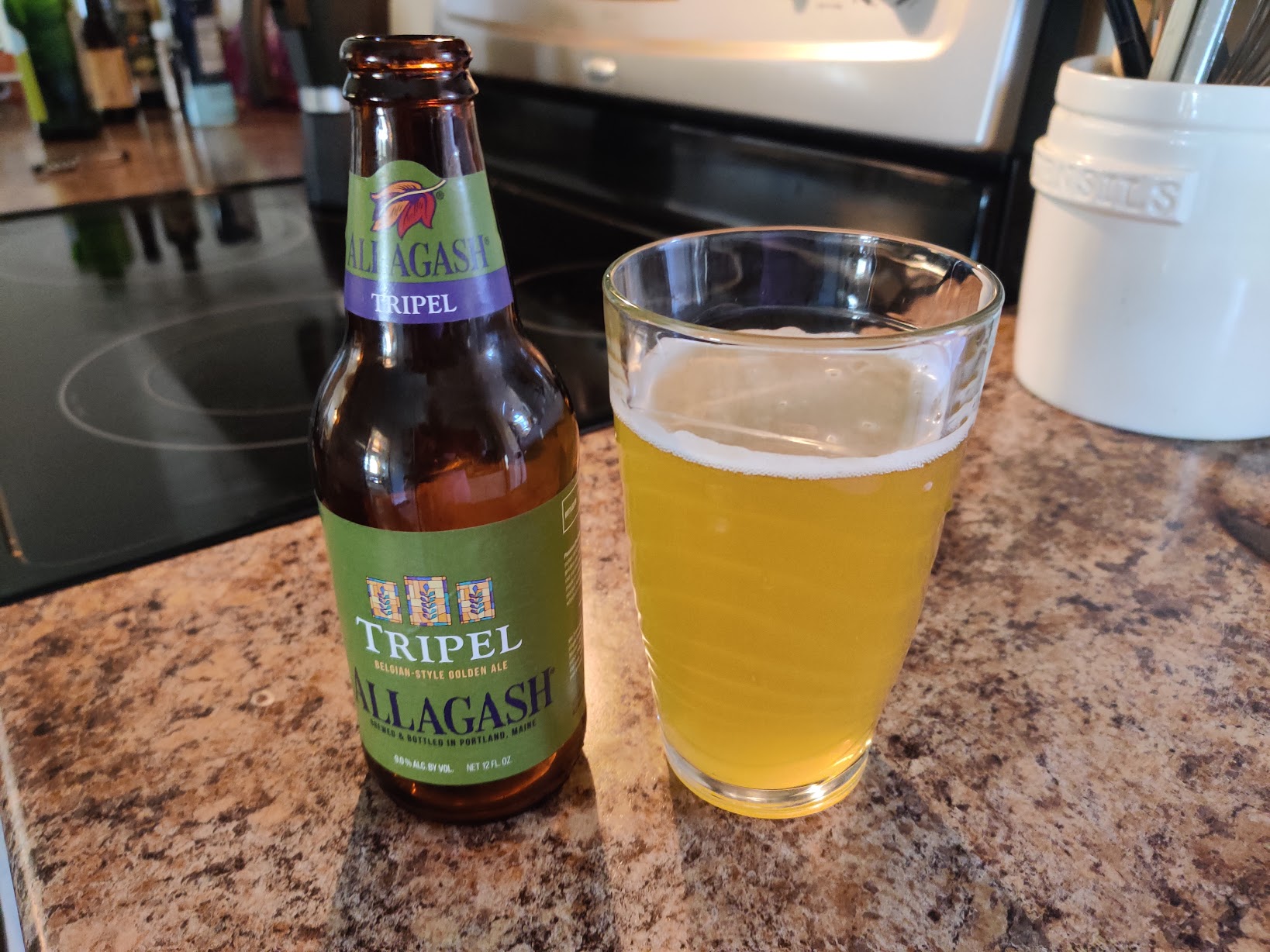 Appearance
Hazy straw. Hazy natural apple juice. Almost no head.
4
Smell
Bright and sweet. Smells like a Hoegaarden, but the bottle doesn't indicate this is a wheat bear.
I want to drink.
5
Taste
Tastes like I expect from the smell, like a Hoegaarden.
I probably like it better than a Hoegaarden, which I come back to periodically but am always a bit disappointed by.
Very sweet, appropriate mild bitterness.
Alcohol.
3
Mouthfeel
A bit viscous. The bitterness coats the mouth.
I'm noticing that most of the beers I drink linger for a while in a way that isn't all that pleasant.
3
Overall
Nothing like a Belgian Tripel, but more like a Witbier. But it's good.
Another surprising beer from Allagash. The second that didn't accurately mimick the claimed Belgian style.
It tastes to me like a wheat bear, but it contains no wheat.
4