Ommegang Three Philosophers
2020-10-30
Three Philosophers. Ommegang brewery. Cooperstown, NY.
"A blend of quadrupel ale and kriek ale with cherries".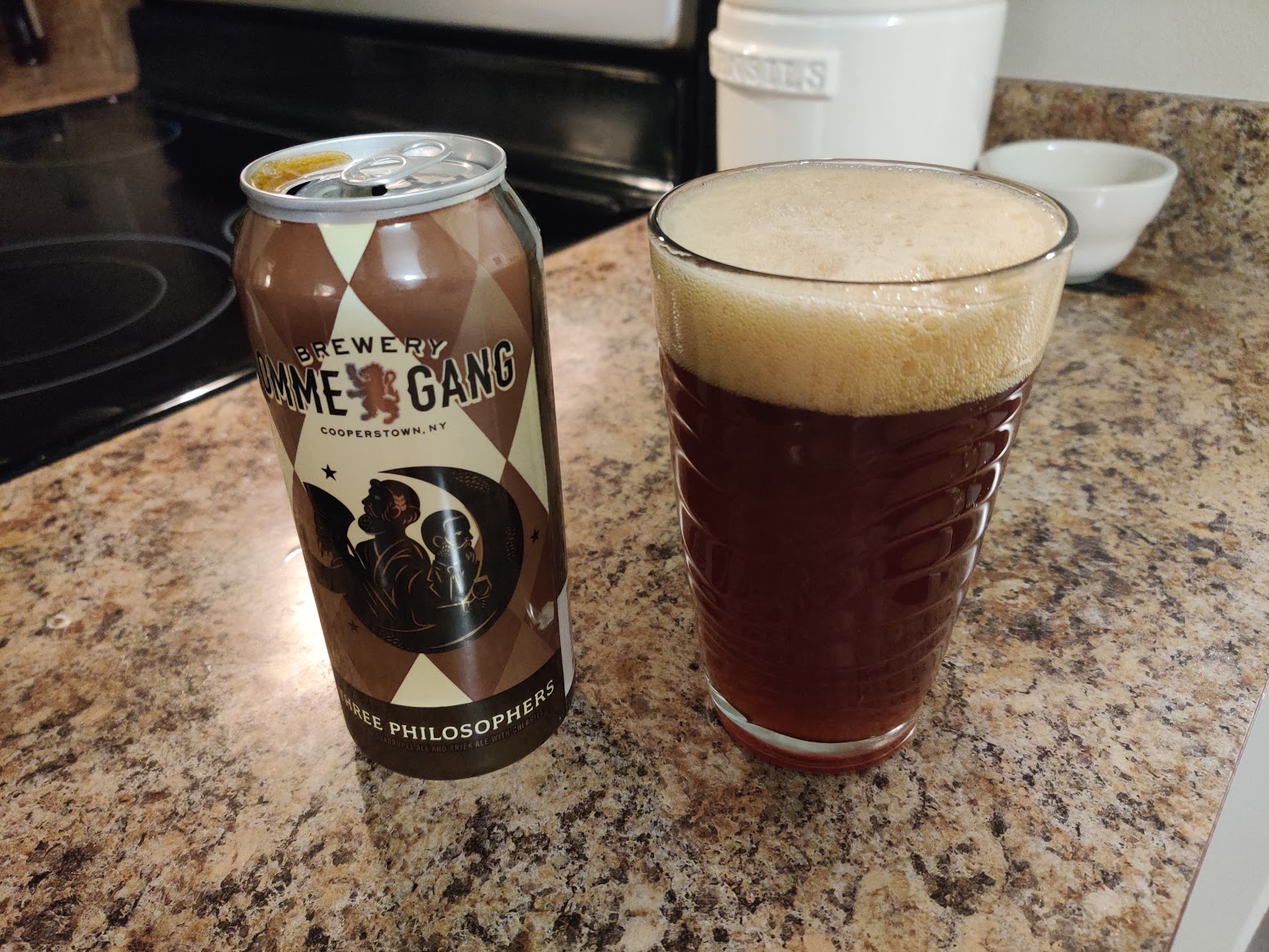 Appearance
Mahogany. Apple cider. Good head.
Attractive can.
4
Smell
Doesn't smell much at all.
2
Taste
Tastes slightly spiced, like a mulled wine. Nutmeg? Not sure what nutmeg tastes like, but I want to name a spice here.
Cherries indeed.
Alcoholic.
Bad aftertaste.
2
Mouthfeel
It feels fine. Whatever. Mouthfeel is dumb.
3
Overall
Would not drink again.
2