Samuel Smith Nut Brown Ale
2020-10-30
Nut Brown Ale. Samuel Smith. Yorks, England.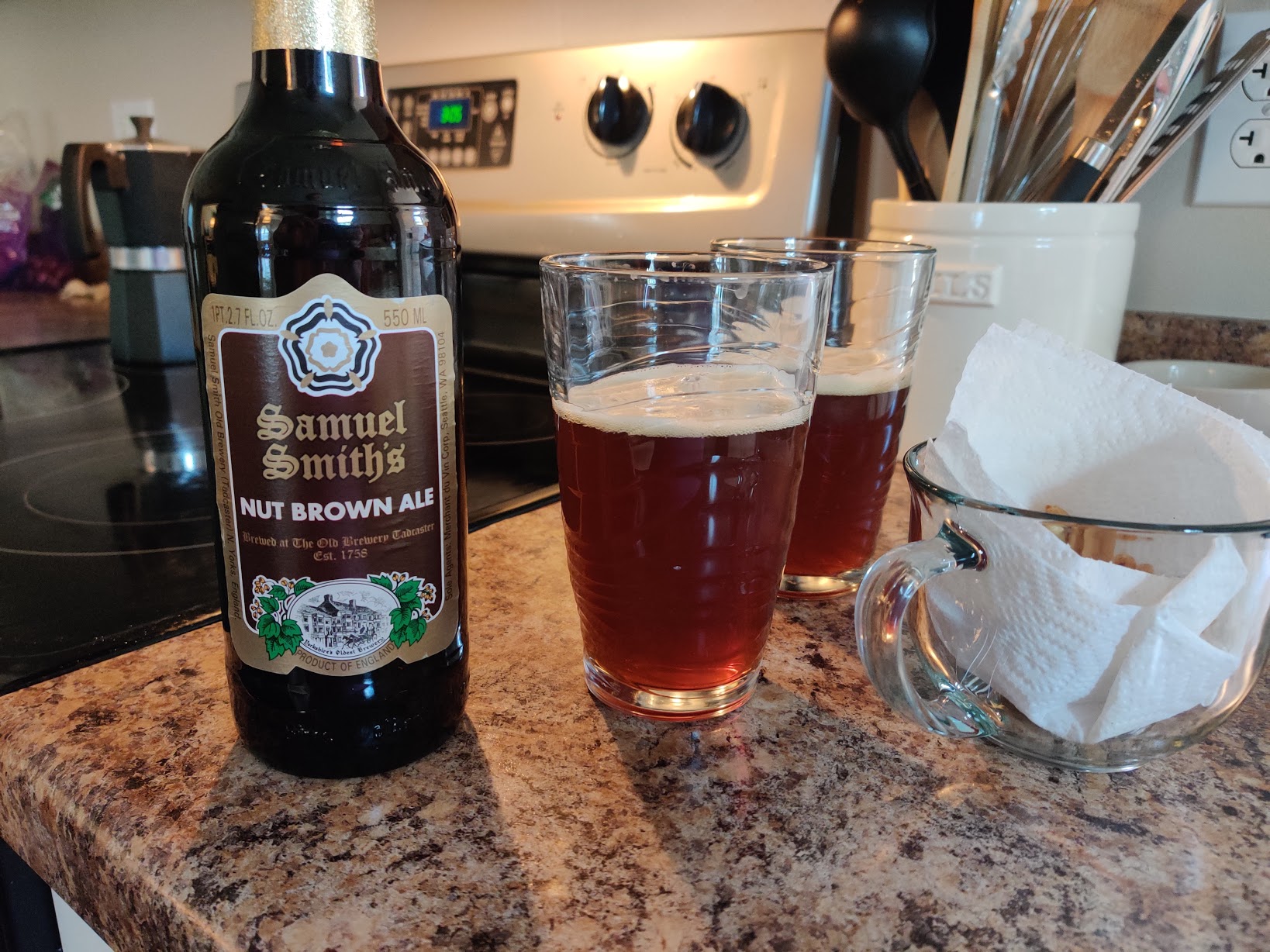 Appearance
Minimal head. Opaque brown sugar color. Something slightly unappealing about the color, like dirty water. Tiny bubbles trickling upward.
Creates an expectation of complex flavor.
4
Smell
Light. Slight nondistinct sweetness. Dried fruit of somekind - can't identify. Maybe blueberries, but I've eaten lots of dried blueberries lately. Aimee says "loquat", Japanese plum.
Some typical dark ale maltiness.
It's inoffensive but doesn't draw me in like other beers.
Swirling it brings out the aroma. Need to remember to swirl before smelling.
3
Taste
Unexpectedly sour. Didn't taste like I expected from the smell. Although, it does taste fruity, and it does smell fruity.
3
Mouthfeel
I don't care.
2
Overall
It's fine.
It's not refreshing enough to be super drinkable, but not complex enough to care about.
This is a beer that makes you work, but that work isn't worth the effort.
I've had a similar experience with Samuel Smith's oatmeal stout - it's fine, but not the version of the style I would pick off the shelf.
I think this brewer is overrated.
2