Allagash Coolship Red
2020-11-01
Coolship Red. Allagash brewery. Portland, Maine.
"Spontaneously fermented ale aged with raspberries".
This is a special beer, naturally fermented, aged for over two years, with added raspberry.
I am expecting it to be very sweet and sour.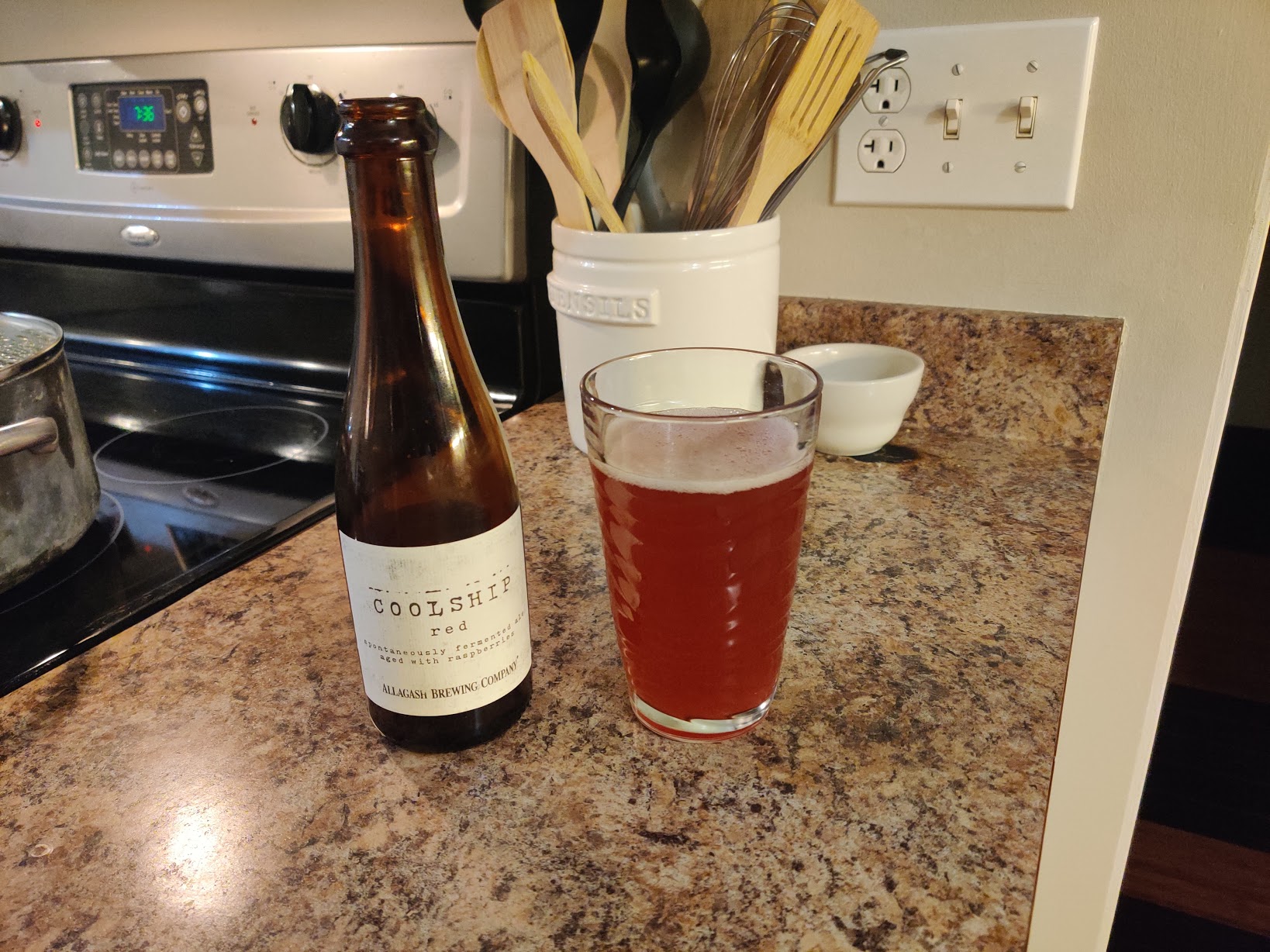 Appearance
Great, unique color. Tint of red. Dark red grapefruit.
Very little head that dissipates fast, but lots of visible carbonation.
4
Smell
Fruity and sour. Berries. Cherries.
Aimee says "passionfruit".
Very pleasant.
5
Taste
"Whoah!"
Very sour. A little sweet.
Berries don't really come through in the taste like they do with the smell.
Taste doesn't evince the oak aging.
This is a challenging drink.
2
Mouthfeel
Whatever.
3
Overall
This is a challenging sipping drink.
I wouldn't drink this often, and only one at a time, slowly.
3