Deschutes Obsidian Stout
2020-11-01
Obsidian Stout. Deschutes. Bend, Oregon.
I love stout!
This has been waiting in my refrigerator for too long.
6.4% ABV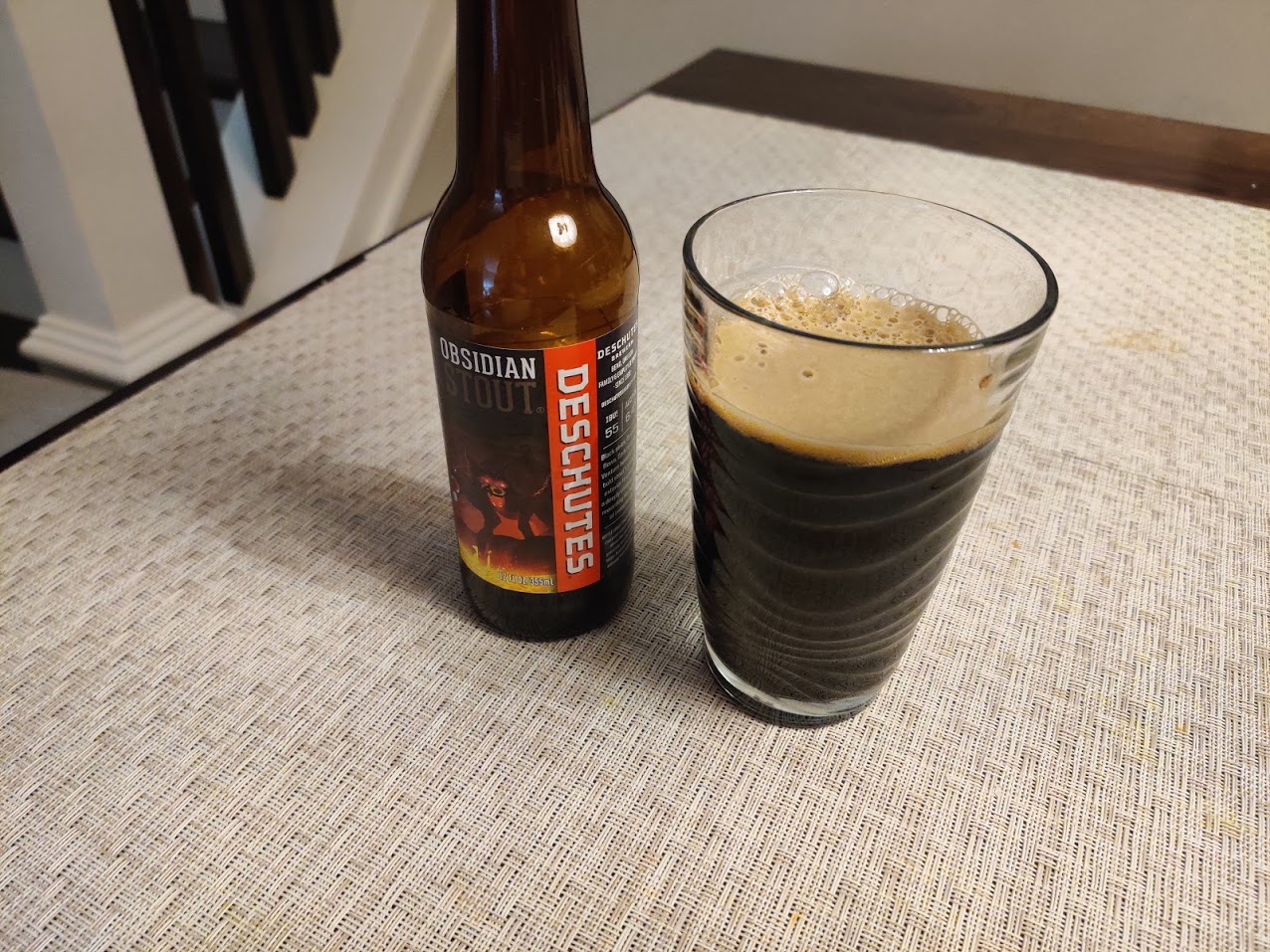 Appearance
Dark chocolate. Minimal brown head.
5
Smell
Chocolate. Walnuts. Slight sweetness. When swirled, some fruit, but I can't place it.
Not as strong as I'd hope.
4
Taste
That is a good stout. No adjuncts like many popular stouts right now, but not as dull as many traditional stouts.
Aimee says it's "quite a balanced beer".
Toasty. Slightly bitter.
It has an aftertaste. Aimee describes it as "caramel". I describe it as burnt chocolate.
Aimee says "smokey".
5
Mouthfeel
Not so viscous as many stouts. Good.
Coats the mouth for a while in a way that is not too pleasant, but typical for stouts.
4
Overall
Great every day stout.
I typically prefer stronger stouts, thinking they have more flavor, but this is a lower ABV stout with some great classic stout flavor.
I like it more than Sierra Navada Narwhal and Bell's Kalamazoo, which I have enjoyed recently, and are in a similar category, though Kalamazoo does have additional licorice.
I could make this my go-to.
5