St Bernardus Christmas Ale
2020-11-02
Christmas Ale. St. Bernardus. Watou, Belgium.
10% ABV.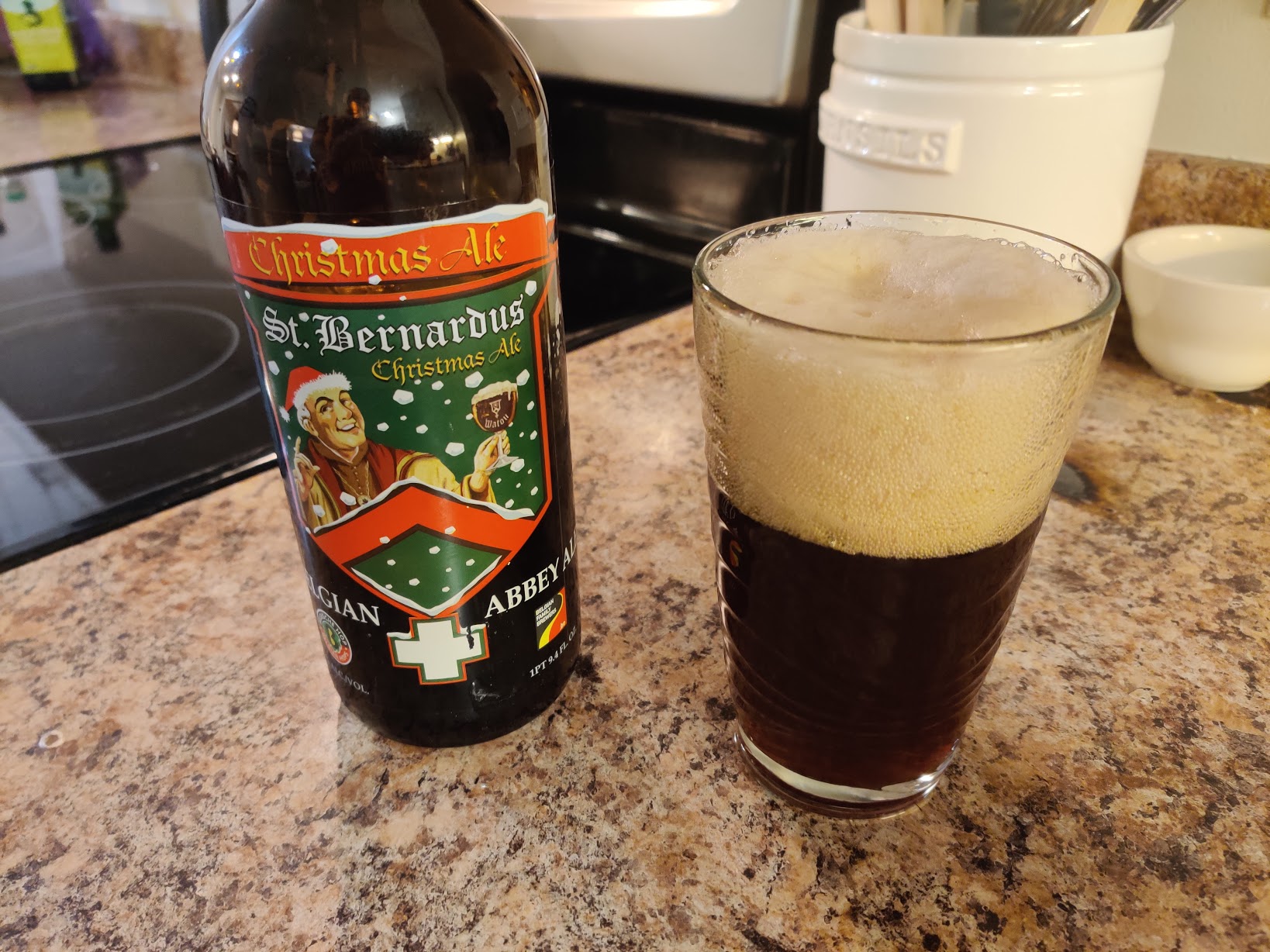 Appearance
Pours real frothy, with big bubbles. Easy to pour too aggressively and create a huge heady mess.
Dark mahogany, brown with a tint of red.
Opaque.
5
Smell
Acidic and fruity. Smells like an abbey ale.
Cherries perhaps.
Smell is not that strong, even after swirling.
4
Taste
Sour fruity alcohol. Non-specific fruit.
Aftertaste has a lingering bitterness that is kind of unpleasant.
It has a stronger sour-bitterness than their Abt 12 quad, which I have had a lot of recently. Complex.
It tastes slightly spicy, and I wonder if it has perhaps a cinnamon in it.
3
Mouthfeel
Medium.
3
Overall
Like their Abt 12 quad, but I don't like it as much.
The flavor is just not as palettable.
3