Warsteiner German Pilsner
2020-11-02
German Pilsner. Warsteiner. Germany.
Continuing our lager journey after a good experience with Ayinger Pilsner.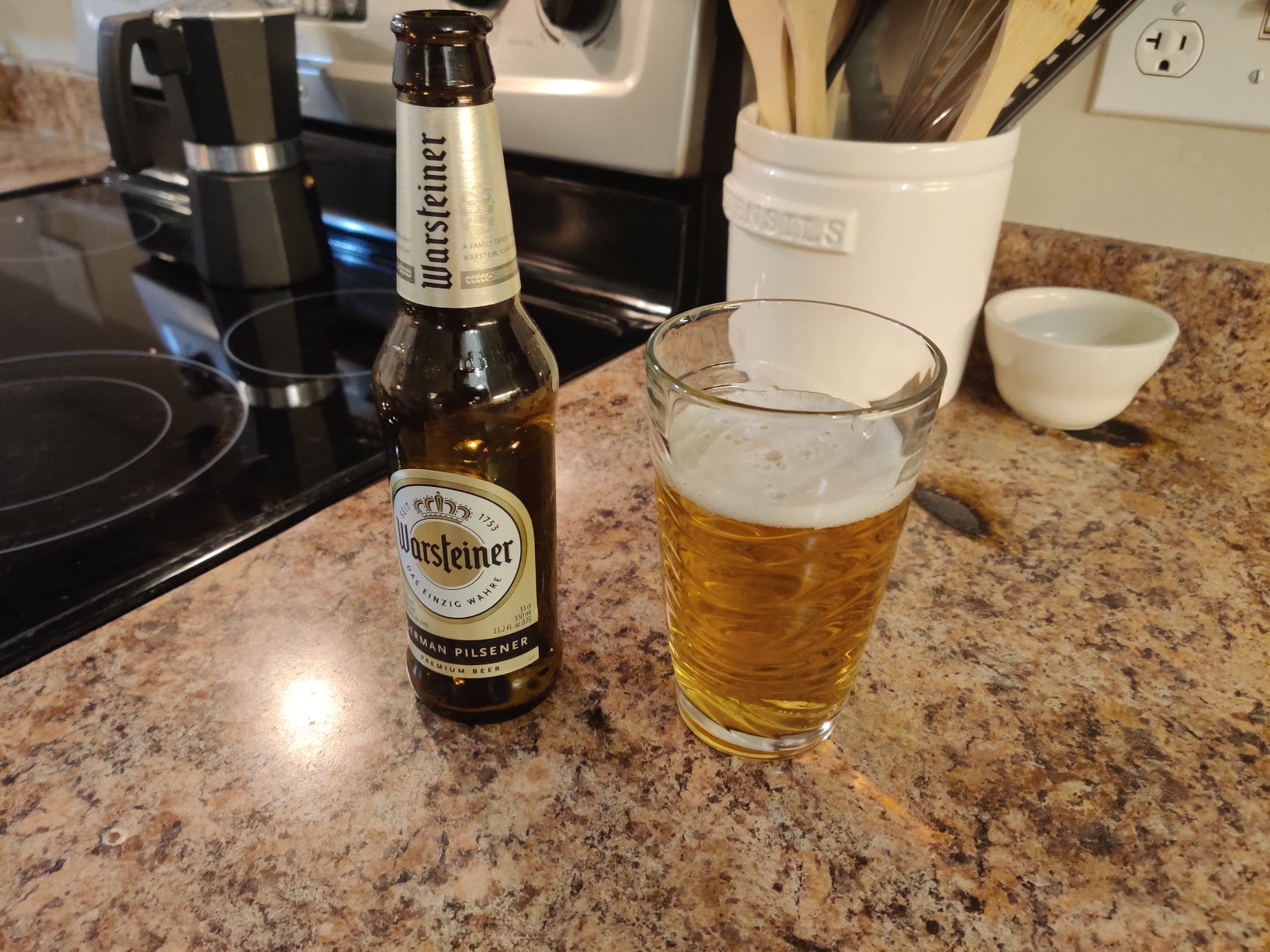 Appearance
Healthy dark urine. Translucent. Thin head.
5
Smell
Light and crips. Apple juice.
Aimee questions "apple juice??".
I was thinking about apple juice by its appearance, so maybe I just rolled that thought over to the smell.
4
Taste
Oh that's refreshing. Crisp and drinkable. Slight bitterness. Not sweet.
Aside from the slight bitterness, this beer's flavors are mild and indistinct.
Aftertaste fades fast.
4
Mouthfeel
Smooth.
3
Overall
Extremely drinkable. We drank it fast.
Excellent beer.
I'd drink this any time, but wouldn't go out of my way for it.
4