Paulaner Original Munich Lager
2020-11-05
Original Munich Lager. Paulaner. Munich, Germany.
"The traditional Munich lager".
4.9% ABV.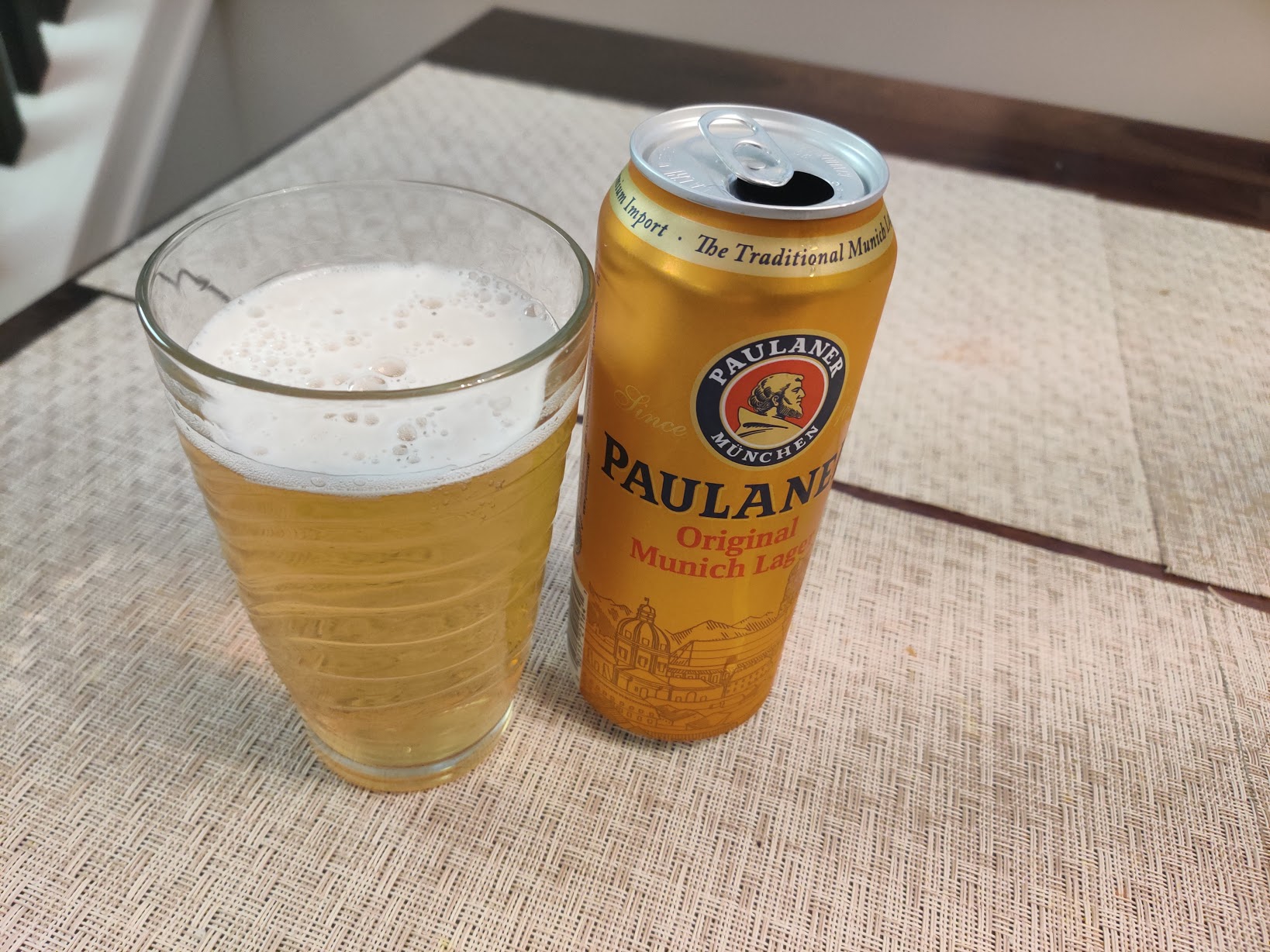 Appearance
Dark urine. No clouds. Pours a slight head that quickly dissipates into a fizzy pool of variable bubble size, with the appearance of a perfectly polluted stream.
Tiny bubbles percolating up the glass.
3
Smell
Very slight smell. Don't have the vocabulary to describe it. Only notable for its absense.
2
Taste
Plain. Traditional. Somewhat like an American macro, but not as metallic and boring. A slight bitterness, but this is not a beer with a strong hops character.
Aimee describes it as "balanced", but also "flat".
3
Mouthfeel
Simple, a bit of fizzy. Fine.
3
Overall
This is a prototypical beer.
I could drink a half dozen of these, and would much prefer it to Budweiser, but don't prefer it to the German pilsners I've had recently, particularly the Ayinger.
3