St Bernardus Tripel
2020-11-05
Tripel. St. Bernardus. Watau, Belgium.
I've had their Abt 12 quadruppel a lot recently, which is one of my favorite Belgian abbey ales, and recently tried their Christmas ale.
I don't think I've had this one before.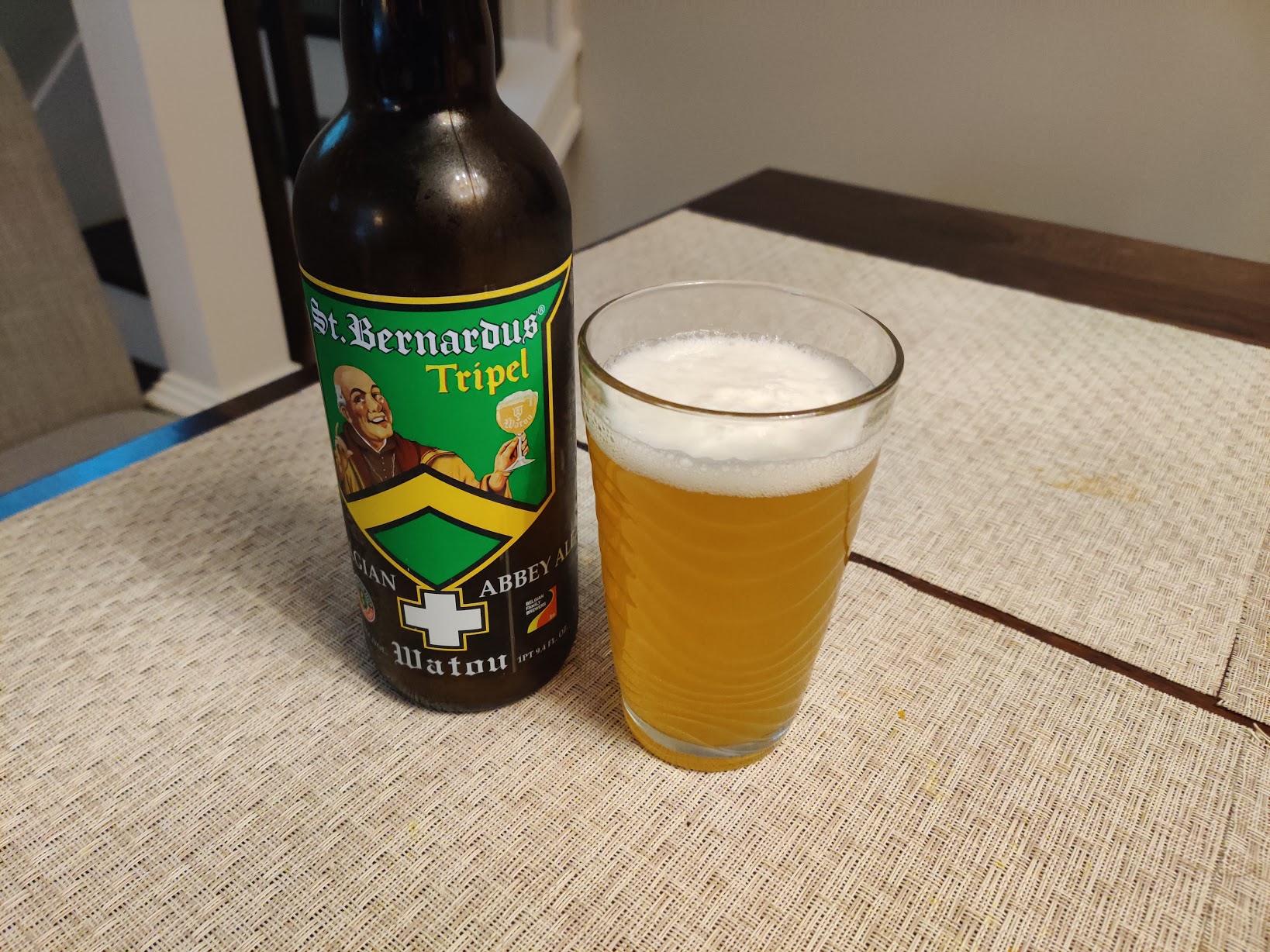 Appearance
Big frothy head. This beer has to be poured carefully to avoid a glass full of bubbles. Thick and foamy.
Cloudy natural apple cider. Too cloudy and dark for urine.
This is an apple juice beer, not a urine beer.
5
Smell
Surprisingly light smell.
3
Taste
Classic Belgian tripel taste. Sour and sweet and a little bitter, but not overly sour like a lambic.
Crisp and drinkable, but complex and challenging.
This is hard for me to describe in terms of non-beer flavors. It tastes like a Belgian tripel.
I believe the flavor is most strongly expressed by the yeast, not the malt or hops.
Aftertaste fades pretty fast.
5
Mouthfeel
Medium.
3
Overall
Classic Belgian tripel. More enjoyable than their Christmas ale I tried recently.
Perhaps my favorite Belgian brewery.
I am kind of tired of Belgian abbey ales though, have had too many of them recently.
5