St Bernardus Abt 12
2020-11-09
Abt 12. St. Bernardus. Watau, Belgium.
A Belgian quadruppel.
My favorite Belgian abbey ale recently. I've had a lot of them, and this being our last bottle, finally need to review it, after previously reviewing their Tripel and Christmas ale.
10% ABV.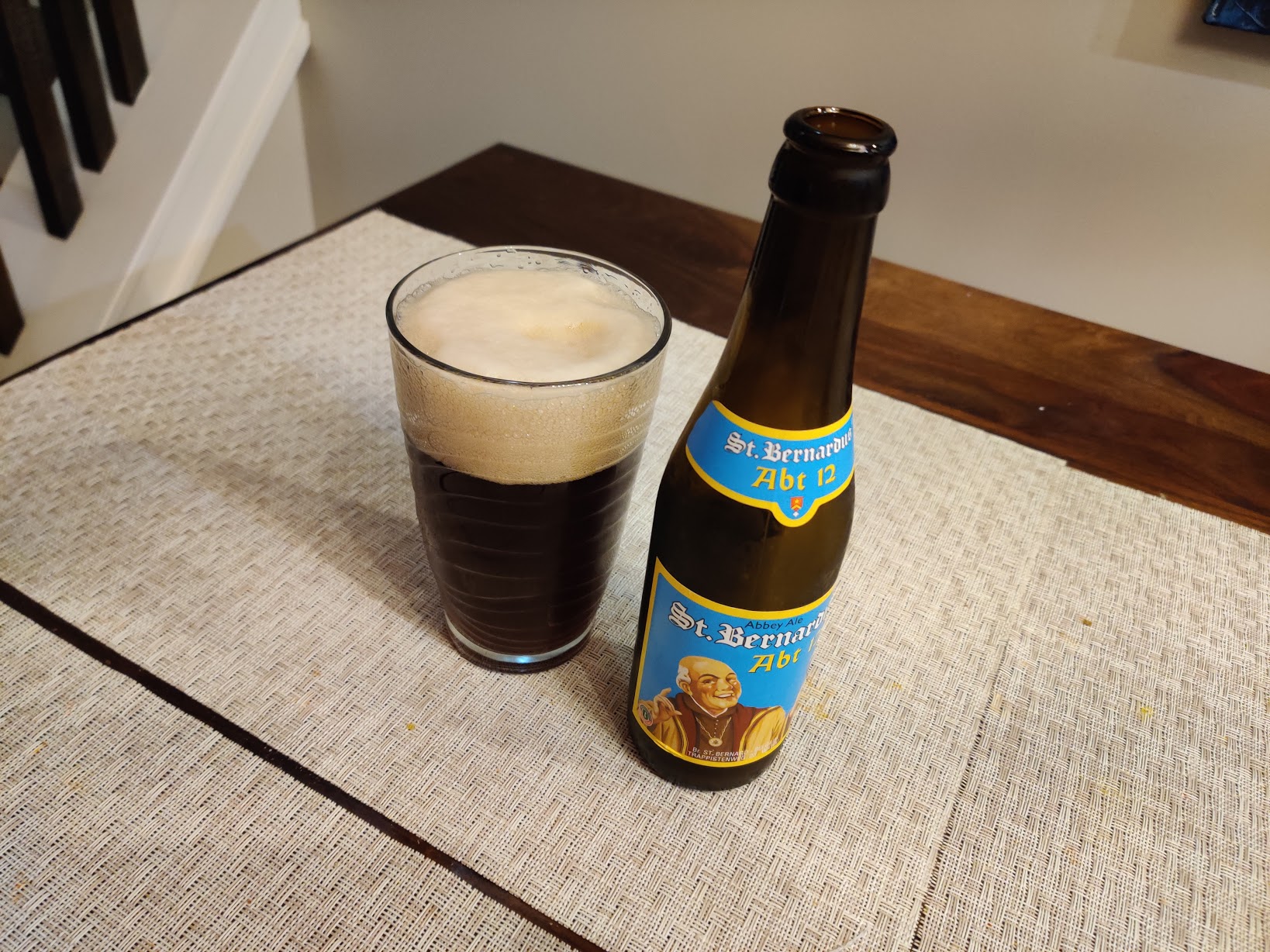 Appearance
Typically frothy pour for a Belgian strong ale. Almost uncontrollable. Big bubbles that hold their shape well. Looks like the very best polluted lake.
Dark brown and opaque.
5
Smell
Sweet and refreshing. A little bit of natural grape juice.
Aimee says "grape juice?" We often disagree on our palettes, but doesn't everybody?
5
Taste
I continue to stand by my grape juice claim.
It's yummy.
I can taste the alcohol.
It's a fairly challenging beer, not something you drink fast.
4
Mouthfeel
Medium.
3
Overall
Lately I've been saying (to myself - not like I have anybody else to talk to besides Aimee) that this is my favorite Belgian abbey ale, a style I have typically enjoyed a lot, but I am kind of tired of this style of beer, and am enjoying more delicate and less alcoholic beers lately.
This might have been a 5 for me a few weeks ago but today it's a
4