Bell's Porter
2020-11-12
Porter. Bell's Brewing. Comstock, MI.
5.6% ABV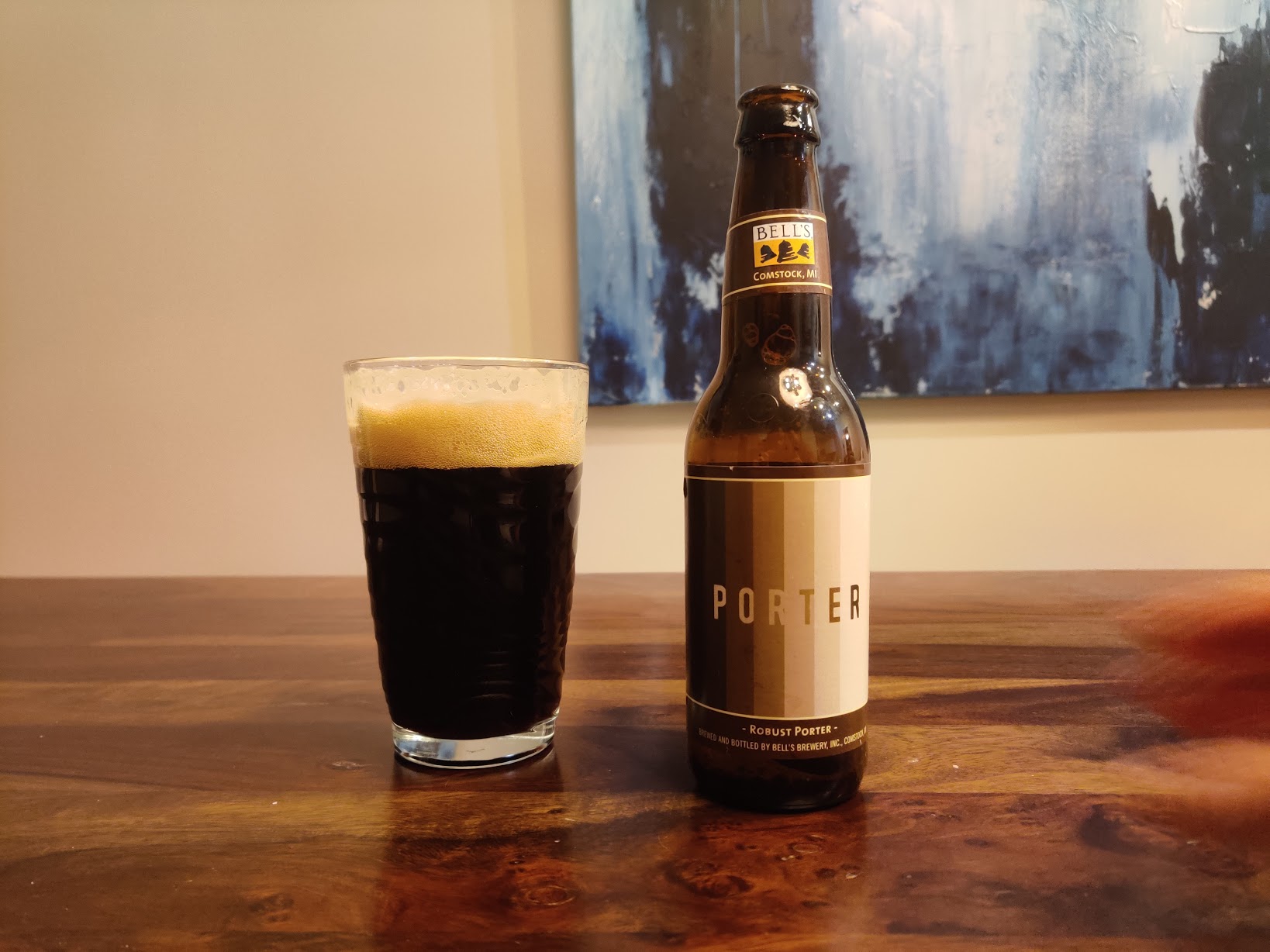 Appearance
Easy pour to a creamy, and cream-colored, head.
Dark brown.
5
Smell
Hard to pick up on. Mild.
Effectively no smell, but at least it doesn't smell bad.
3
Taste
Malty. Malty and burned.
It's a simple flavor, and that's a relief right now, having had too many complex beers lately.
Only a tiny bit of sweet.
I'm trying to notice vanilla flavors in my stouts since so many are described as vanilla, and I never notice it.
This one has no hint of vanilla.
Aftertaste fades pretty fast.
5
Mouthfeel
Medium and pleasant.
4
Overall
Great every day drinking stout / porter.
5