Toppling Goliath Scorpius Morchella
2020-11-13
Scorpius Morchella Double India Pale Ale. Toppling Goliath Brewery. Decorah, IA.
Loving this brewery lately. This is another of their many IPAs.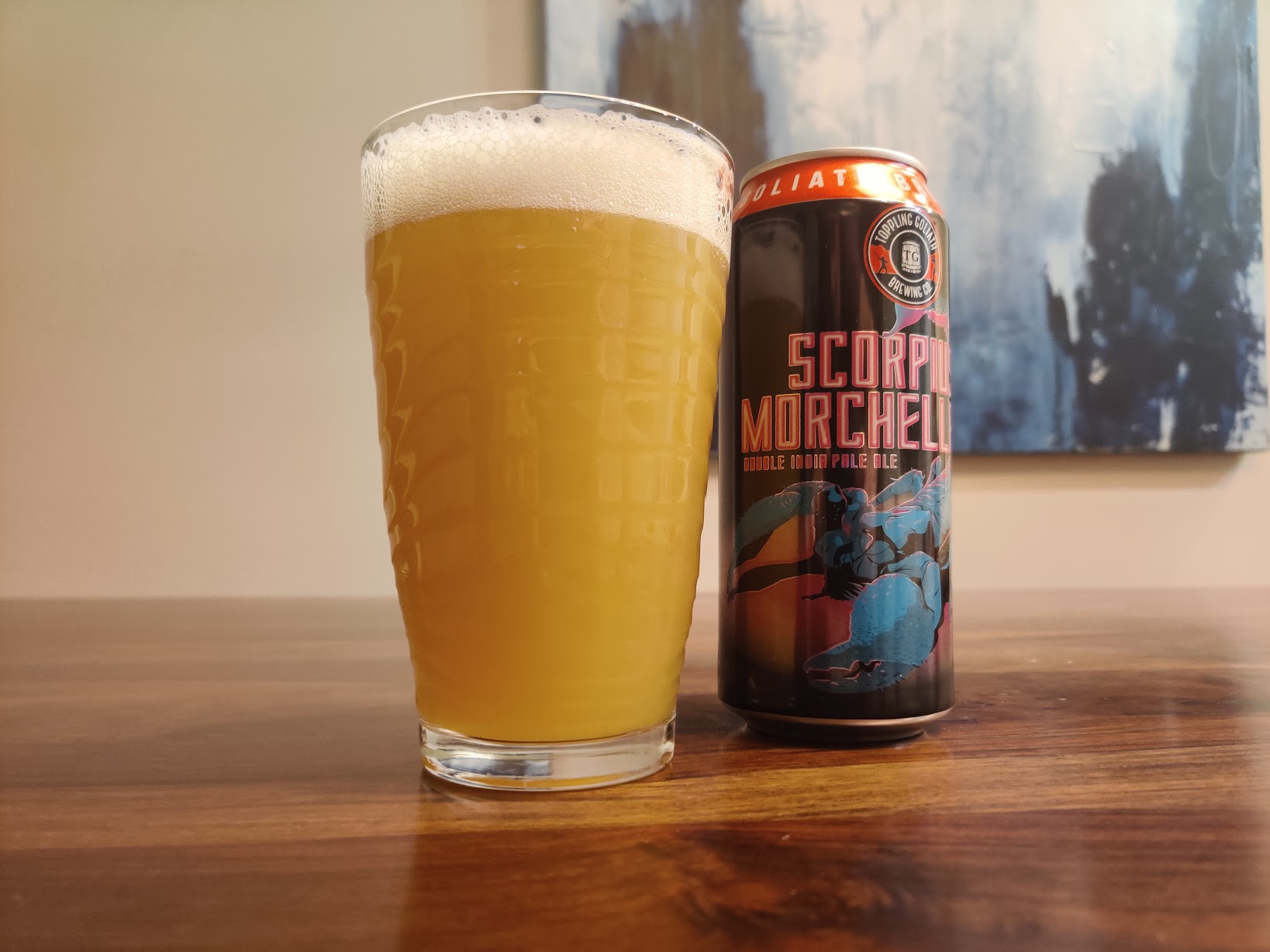 Appearance
Gorgeous pour with a perfectly controlled, fluffy head. Cloudy light orange.
5
Smell
Sweet-sour-fruity-tangerine.
I think this will be refreshing and juicy.
Aimee says "passionfruit".
I was so excited I immediately knocked over the glass and spilled Scorpius Morchella all over our coffee table and area rug. It was a disaster: at least half our of beer lost. And this isn't some Allagash disaster where losing half the bottle would be a blessing; this is a Toppling Goliath IPA.
I think the disturbance of knocking over the whole glass brought out some new scents.
There's a slight footy funk left over. Only a slight one.
5
Taste
Not as sweet and fruity as I had anticipated, but there is sweetness there. Bitter sour.
Aimee says "watermelon fresh".
I don't get watermelon.
It suggests fruit juice but it's hard to identify as a specific fruit. Perhaps slightly like mango.
I keep thinking of a sour fruit candy, but dulled of the overpowing ascorbic acidity.
It's good, though perhaps not as good as some of the brewery's others.
4
Mouthfeel
Typical of the style.
3
Overall
Yummy.
I am sad I fed half of it to our carpet.
4