Unibroue La Fin Du Monde
2020-11-14
La Fin Du Monde. Unibroue. Chambly, Canada.
"Belgian Style Tripel Ale".
9% ABV.
Had this one sitting in the refrigerator for a while, since we were super into strong Belgian ales.
I've been trying to prove to Aimee that Americans (or in this case, Canadians) can brew a strong Belgian ale the equal of a Belgian Abbey, and so far have failed badly.
Will that change today?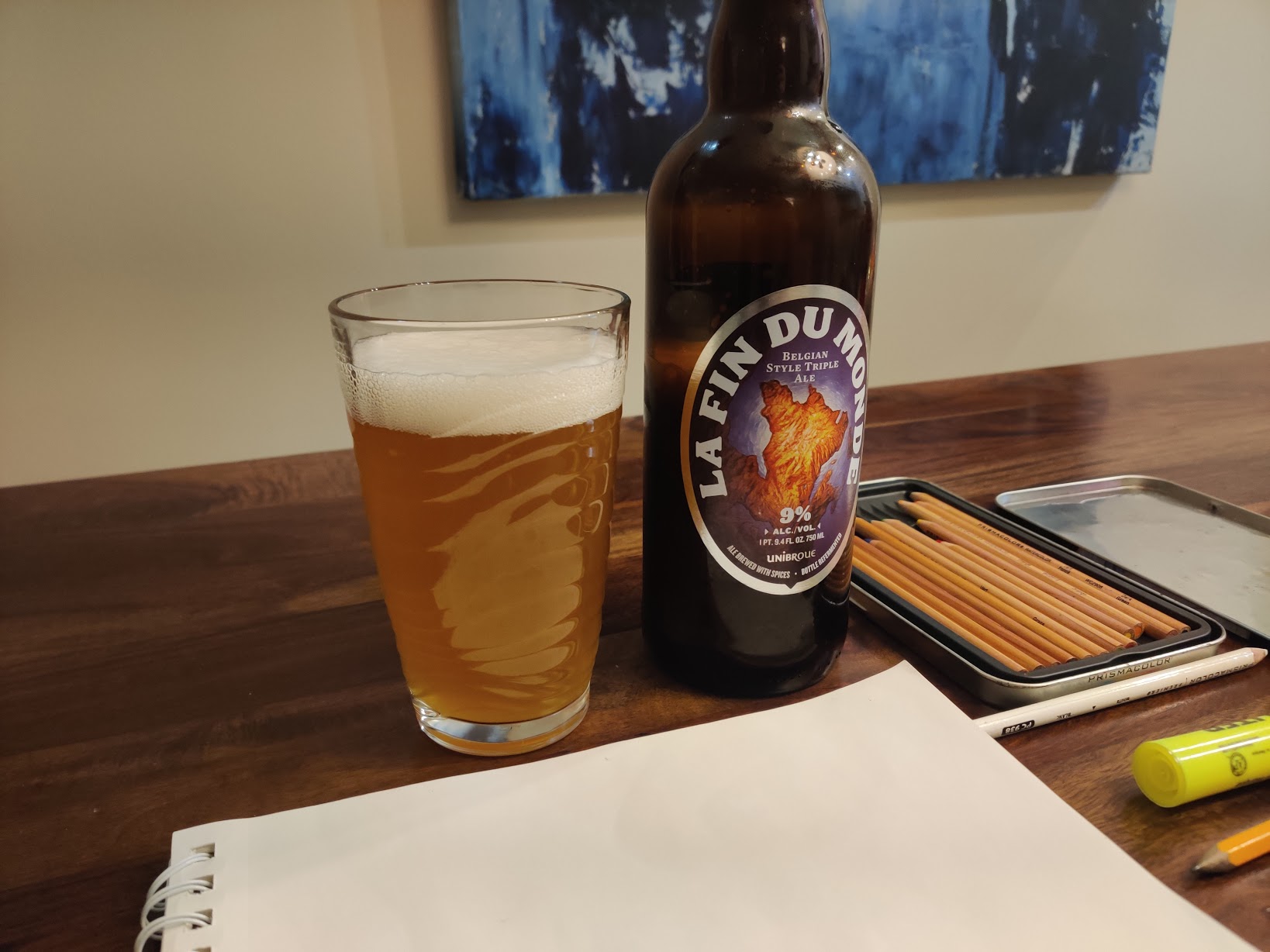 Appearance
Easy pour to a consistent head of tiny bubbles.
Cloudy urine, browning gold. Wet straw.
The color isn't too inviting.
3
Smell
Sweet and fruity alcoholic, typical of the style.
Taste
Hey it's a pretty accurate example of the style!
It has a spiciness that reminds of cloves. Maybe some apple.
I notice that several American Belgian-style ales I've had are brewed with additional spices, but I don't think the authentic beers have spices.
Need to learn more.
I'm really getting tired of this style.
3
Mouthfeel
Typical.
3
Overall
Aimee is not impressed…
0 stars!