Great Lakes Dortmunder Gold
2020-11-18
Dortmunder Gold Lager. Great Lakes Brewing Co. Cleveland, OH.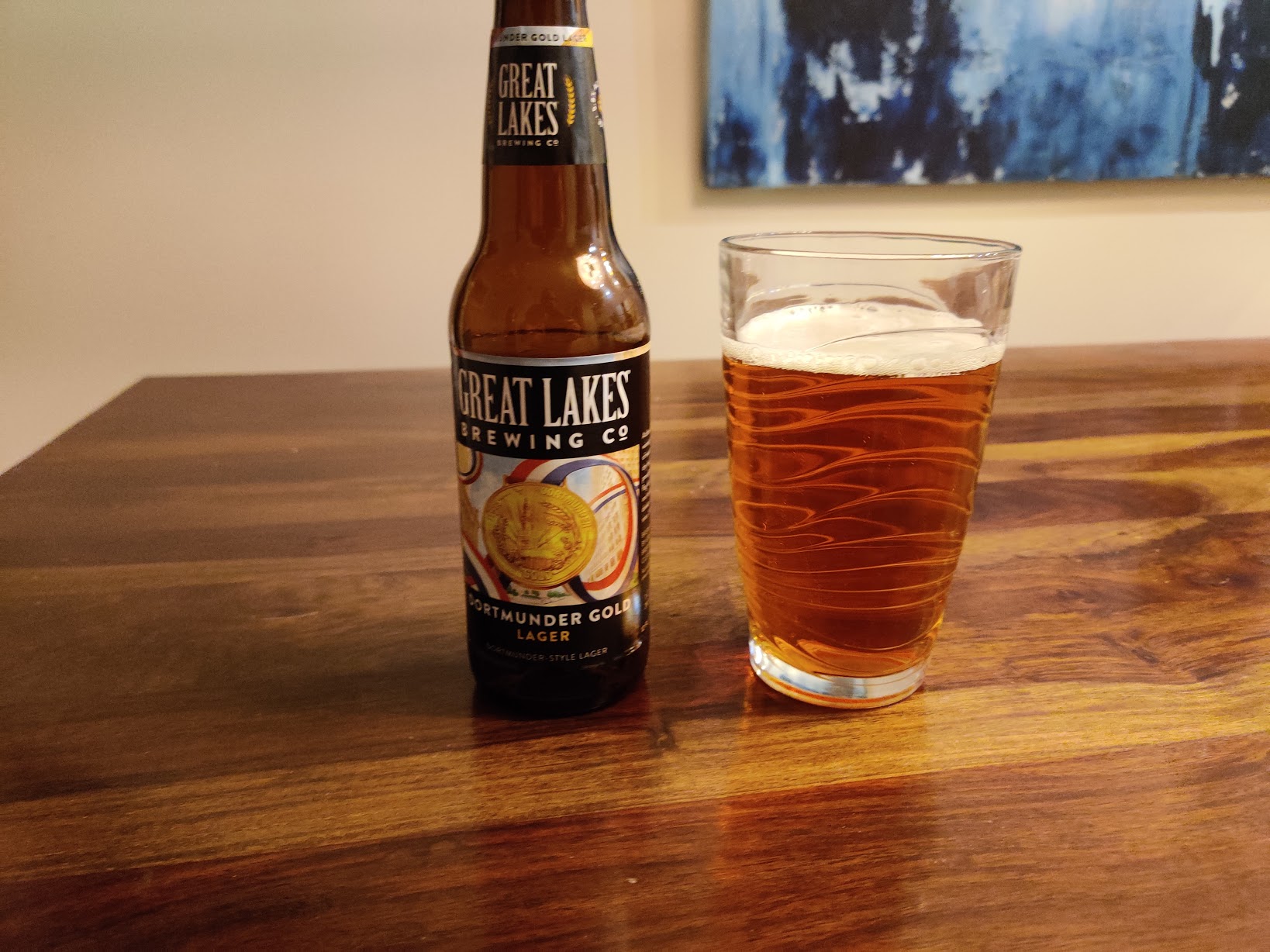 Appearance
Again I failed to take note of the head before it dissipated.
Amber and translucent.
3
Smell
I ask Aimee if it smells like "peepee" and she says no.
So perhaps not peepee.
Yes, asparagus peepee. I stand by it.
Aimee is reminded of leather.
2
Taste
Oh, yes. It tastes vegetal.
Fascinating. I definitely haven't experienced this flavor in a beer recently.
Aimee and I have very different experiences of this beer.
My perception of vegetables recedes the more I drink.
Malty and a bit astringent, some moderate bitterness.
3
Mouthfeel
Whatever.
3
Overall
Surprising. Not as simple as I expected. My expectations about lagers continue to be challenged. The malt expression does remind me of the Paulaner Munich lager I have had recently, but this is much more bitter. Definitely prefer it the dull Paulaner.
3