Goose Island Natural Villain
2020-11-24
Natural Villain. Goose Island. Chicago, IL.
"Garage-style lager".
4.7% ABV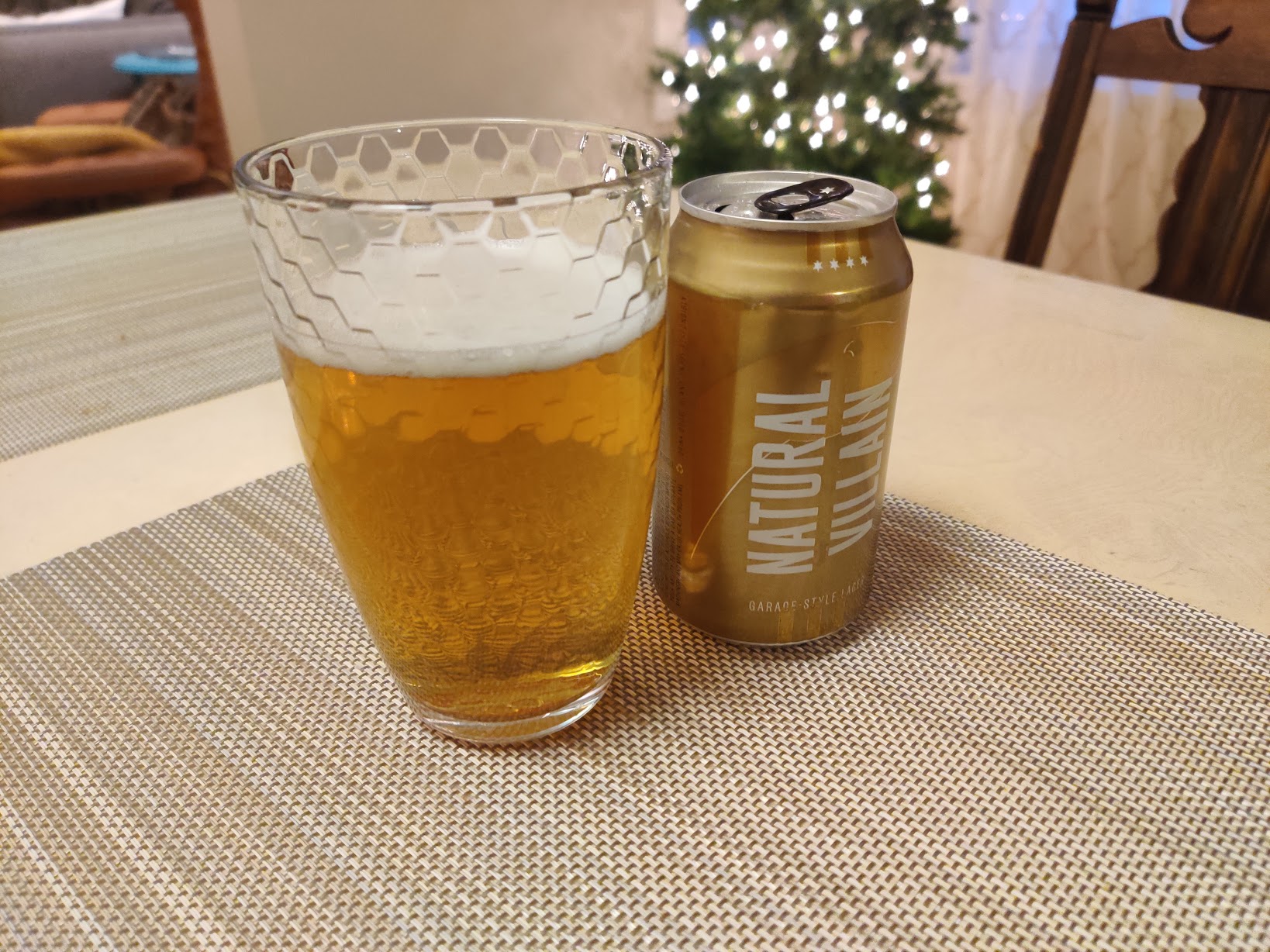 Appearance
Poors a perfect, slightly yellow-tinted head that fades disappointingly fast.
Classic dark peepee color. Golden and translucent.
3
Smell
Apple juice.
Aimee objects to "apple juice".
Apple juice I say.
The smell is faint, but promises great refreshment.
4
Taste
It's a super-nothing taste. Light and refreshing. Could drink this all day long.
There's nothing bad in it though like you would expect from a cheap macro brew.
4
Mouthfeel
Smooth and light.
4
Overall
This is something you can sit around with friends all day and smash, without thinking at all about what you are drinking.
If I were responsible for organizing a house party, and told to bring 4 dozen Budweisers, I would quietly bring this instead. I don't think anybody would object.
I kinda want to give it a 5 for being so drinkable but it's just so uninteresting.
The more of this I drink the more in awe I am of it's amazing boringness.
5