Breckenridge Christmas Ale
2020-11-26
Christmas Ale. Breckenridge Brewery. Breckenridge, CO (presumably).
"Malty full-bodied winter warmer".
"Winter warmer"?
I am sure I've never had a beer that made me warm.
7.1% ABV.
WTF is a Christmas ale, really? I'm not gonna Google it. I don't care.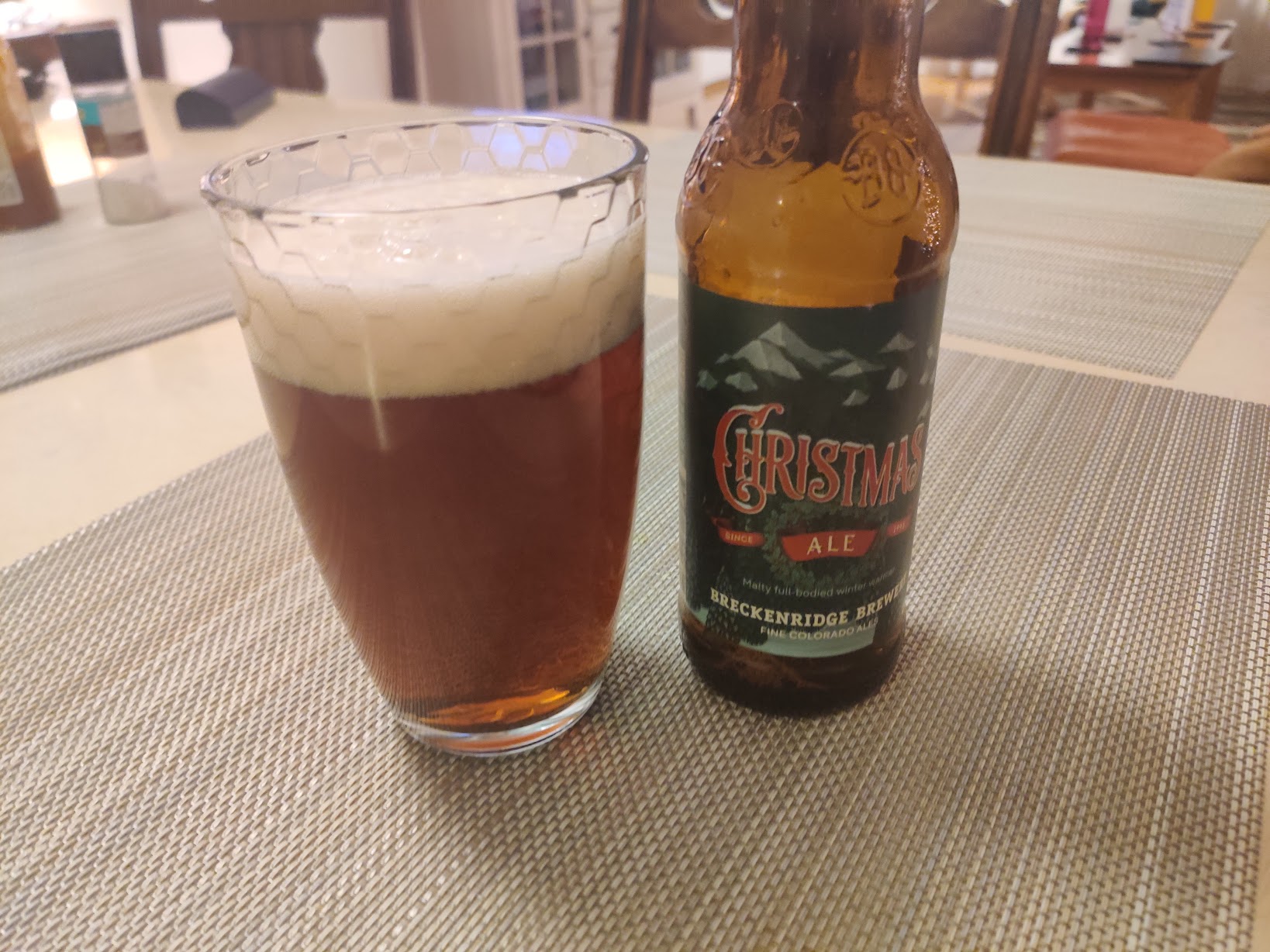 Appearance
Poors a nice frothy white head. Translucent amber.
4
Smell
Only a slight smell.
Malty and a bit fruity.
Oh no, I inhaled beer again. I keep doing this. It feels weird going down the back of my nose.
Why is smelling beer so hard?
I'm bad at this.
3
Taste
It does taste a little like Christmas.
How is that possible? What does Christmas taste like? I could imagine drinking this while building a gingerbread house, then trying to eat that gingerbread house and realizing that it looks a lot better than it tastes.
This is beer for building gingerbread houses. Yes.
It's malty and a bit sweet, a bit generically holiday-spiced.
Better than I expected.
4
Mouthfeel
Smooth.
3
Overall
It's fine. I'm glad I only have a single bottle.
3