Braxton Bavarian Style Select Lager
2021-03-12
Bavarian Style Select Lager. Braxton Brewery. Covington, KY.
4.0% ABV.
We picked up a mix-and-match 6 pack of local beers from Kroger, the regional grocery chain.
OMG since I've been gone Kroger has gotten awesome: they have a beer/wine tasting bar inside the store, among other things.
Anyway, we've got several local lagers to taste our way through.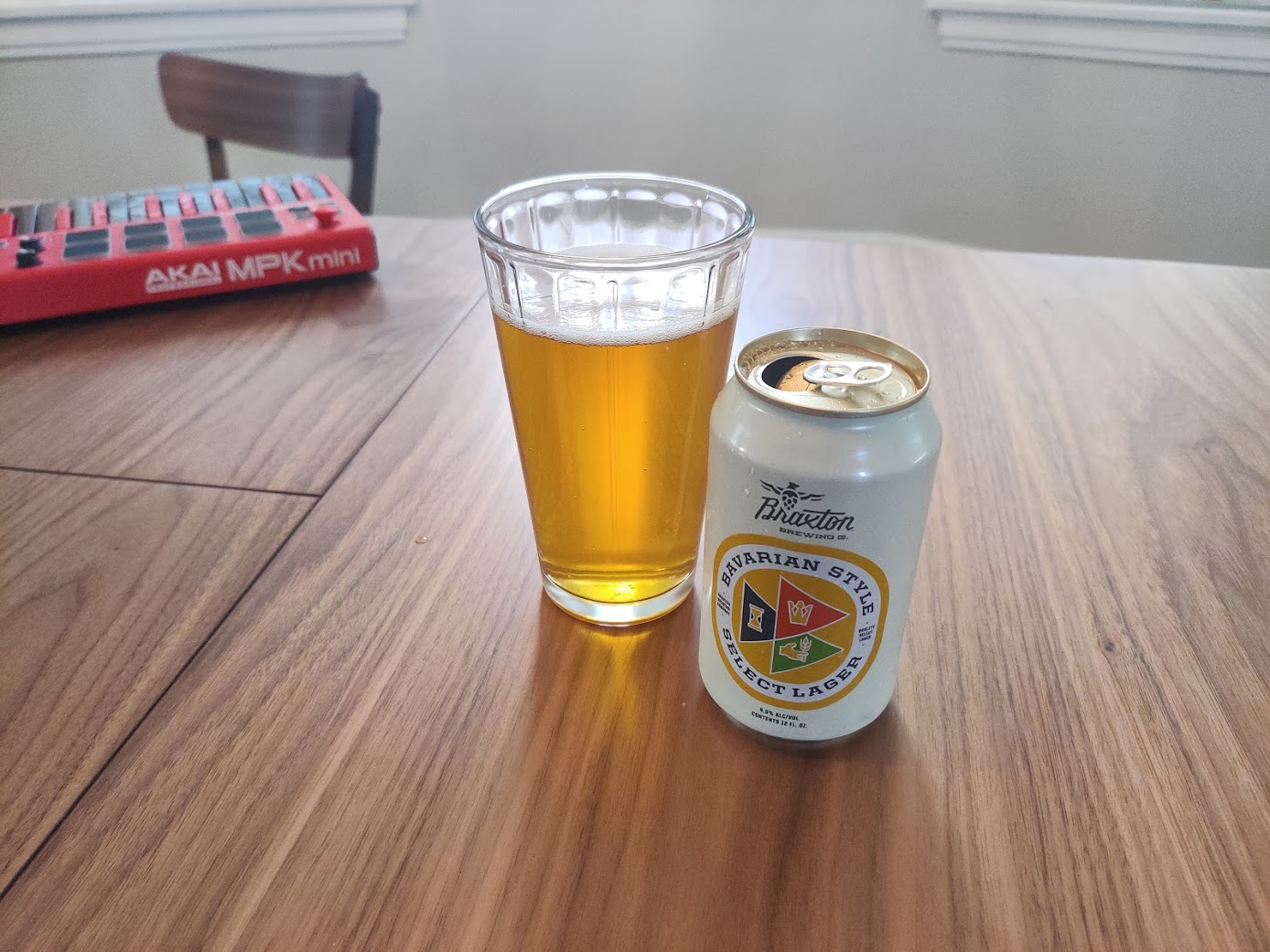 Appearance
Easy pour with minimal head.
Like transparent apple juice in the glass.
Nothing special.
3
Smell
First thing Aimee says is "oh, smells like pee".
I say "what?!"
Usually, I'm the one comparing beer to pee.
I take a measured whiff and do not detect pee.
A little appleish. Fresh. Crisp.
Smells like it'll be a refrishing drink.
4
Taste
"Flat" is the word that comes to mind, and Aimee agrees.
Since we mostly don't agree about tastings, that must mean this beer tastes "flat".
It's definitely reminiscent of a Bavarian style lager. It's got that old-world (e.g. plain and boring), barely-bitter, hops flavor typical of the style. IME this is a style which is boring most of the time, but super drinkable and sometimes just what one craves.
It definitely isn't as refreshing as the smell had me prepared for.
3
Mouthfeel
Fine.
4
Overall
It's a beer you order at the bar in order to have something inoffensive to drink while you talk to your friends.
Looking back, it seems like the only other beer in this style I've reviewed was a Paulaner, and I only gave it a "3".
This is probably a style that I just can't appreciate yet.
3