Rhinegeist Bubbles Rose Ale
2021-03-13
Bubbles Rosé Ale. Rhinegeist Brewery. Cincinnati, OH.
6.2% ABV.
"Ale with apple, peach, and cranberry".
This is from one of the most popular Cincinnati breweries.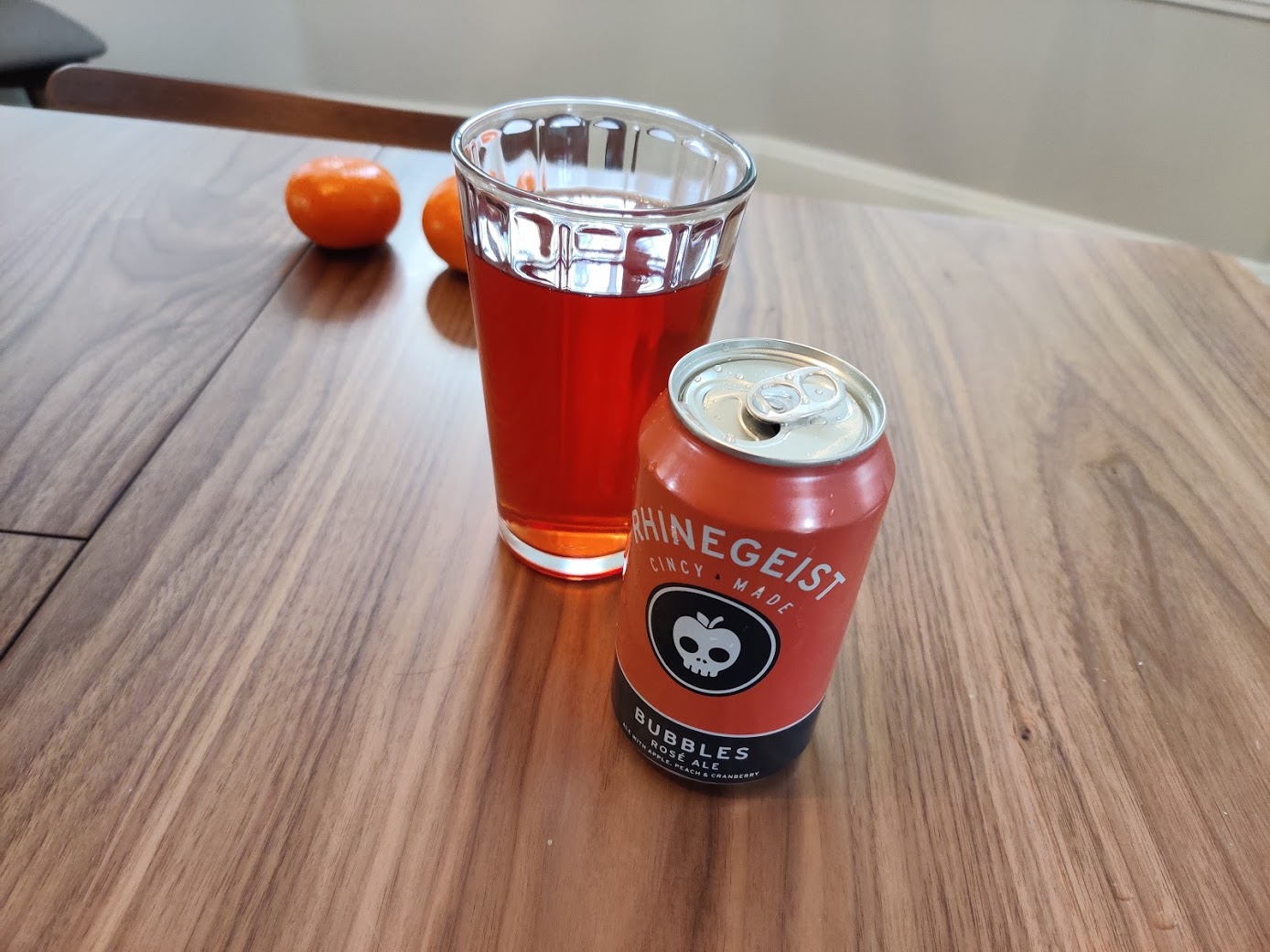 Appearance
No head, even trying to pour aggressively.
It's red.
Aimee says "it doesn't look like a beer". It looks like cranberry juice.
3
Smell
Like cranberry-apple juice.
Sour.
Like yesterday, Aimee says "smells a little bit pee". Why does she think all our beers smell like pee now?
She googles and finds the word "amonia".
I think it just smells mildly like crappy juice.
3
Taste
Aimee immediately says "I want another beer".
It tastes bad.
It's strongly sweet and sour, like juice, but tastes not as good as good juice.
And it doesn't taste like beer at all.
It's so sour it is hard to drink.
I hand the glass to Aimee for a second taste and she frowns and says, "I feel like life is hopeless".
2
Mouthfeel
Fizzy and syrupy.
2
Overall
I can see an audience for this: someone who does not like beer, but likes juice.
It is such a strong flavor though. Hard to drink.
We don't finish it.
2