Rhinegeist Lager
2021-03-13
Lager. Rhinegeist Brewery. Cincinnati, OH.
4.8% ABV.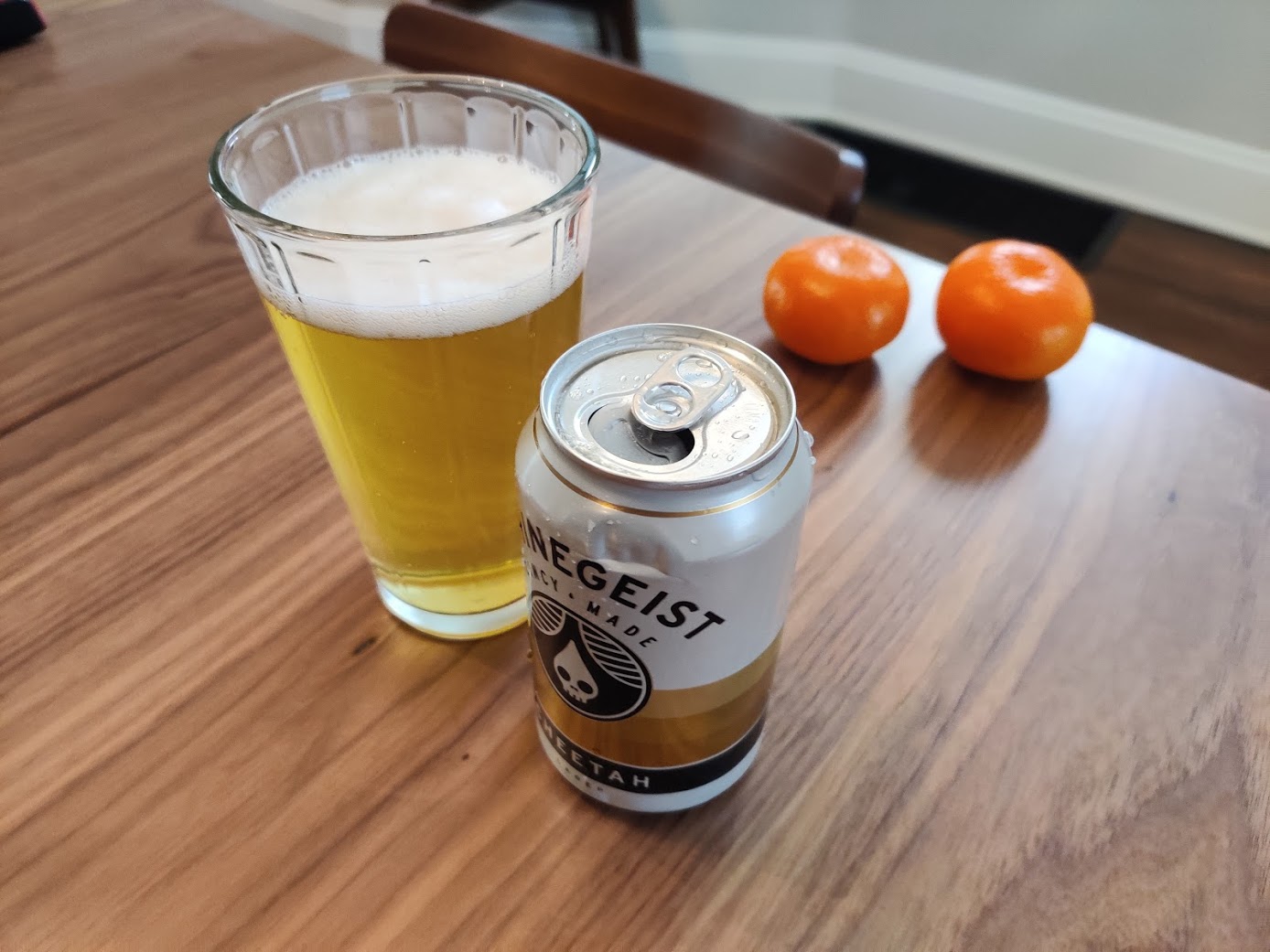 Appearance
Golden and effervescent.
4
Smell
Faint.
So faint I want to give up and just say I can't smell anything.
A bit of apple?
Once again I get my nose so close that I just inhale a bunch of lager. It's not great. Note: this is not a good beer for inhaling. Though, really, it's probably about the best beer for inhaling. I don't want to inhale a porter.
I just want to drink a porter.
Mmmm…
Meanwhile, Aimee is trying to google why lagers taste like pee. Is everything smelling like pee a covid symptom?
2
Taste
I make a face when I taste it, and say "oh, man".
After that rosé I was looking to drink a good beer.
This isn't it.
It tastes cheap, and dull, probably marginally better than a typical macrobrew lager.
Aimee says "rubber", and I try to get on her level: the lingering flavor in my mouth does make me imagine sucking on some industrial chemical.
2
Mouthfeel
It's thankfully very thin.
4
Overall
Argh, I keep going back hoping for something, and it's just boring.
It's super boring. We dump the rest in the sink and open a Two-Hearted.
I've still not had a good beer from Rhinegeist.
2