Sonder Nocturnal Dark Lager
2021-03-21
Nocturnal Dark Lager. Sonder Brewing. Mason, OH.
5.6% ABV.
Another Cincinnati brewery.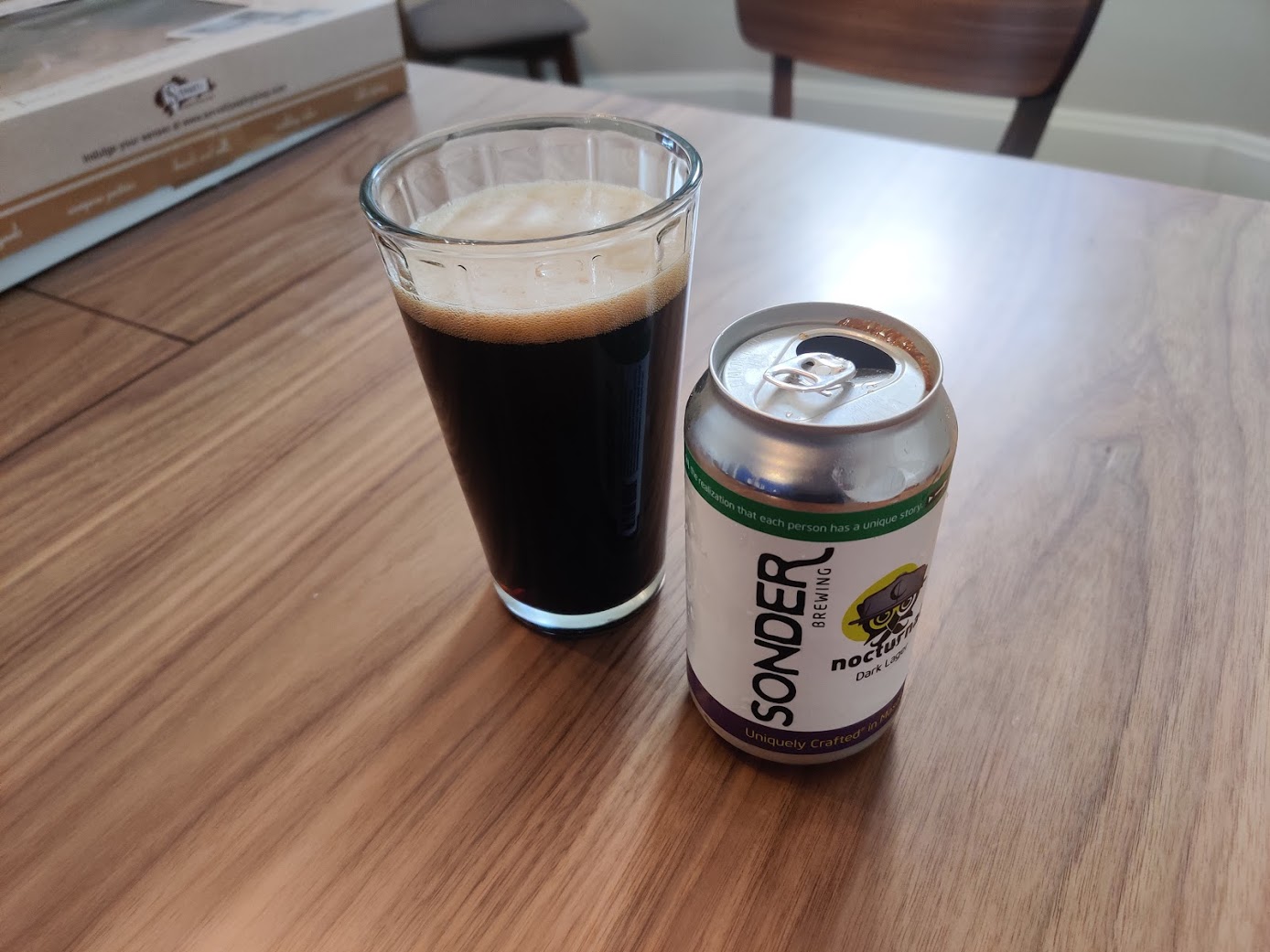 Appearance
Black. Like stout.
Creamy tan head. Like stout.
5
Smell
Smells like a stout! Huh.
Caramel. Coffee.
Subsequent smells don't give me much. First smell was strong. Now it doesn't smell interesting.
3
Taste
The taste is interesting. It does not taste like stout. It tastes stoutish, but not quite like stout.
Typical caramel, dark chocalate of a stout.
Aimee says "smokey". I agree. Ash.
Aftertaste is bitter, a bit unpleasant.
3
Mouthfeel
Pretty light. Not as heavy as it looks. Watery.
Quite drinkable for such a dark beer.
4
Overall
It's incomparable to most lagers, more like a porter. I would not choose it over a good porter.
I have not had a beer like this before.
But it isn't great.
3