West Sixth Packaway Vienna Style Lager
2021-03-22
Packaway Vienna Style Lager. West Sixth Brewing. Lexington, KY
5.3% ABV.
Not quite a Cincinnati brewery, but close enough.
I don't know what a "Vienna Style" lager is.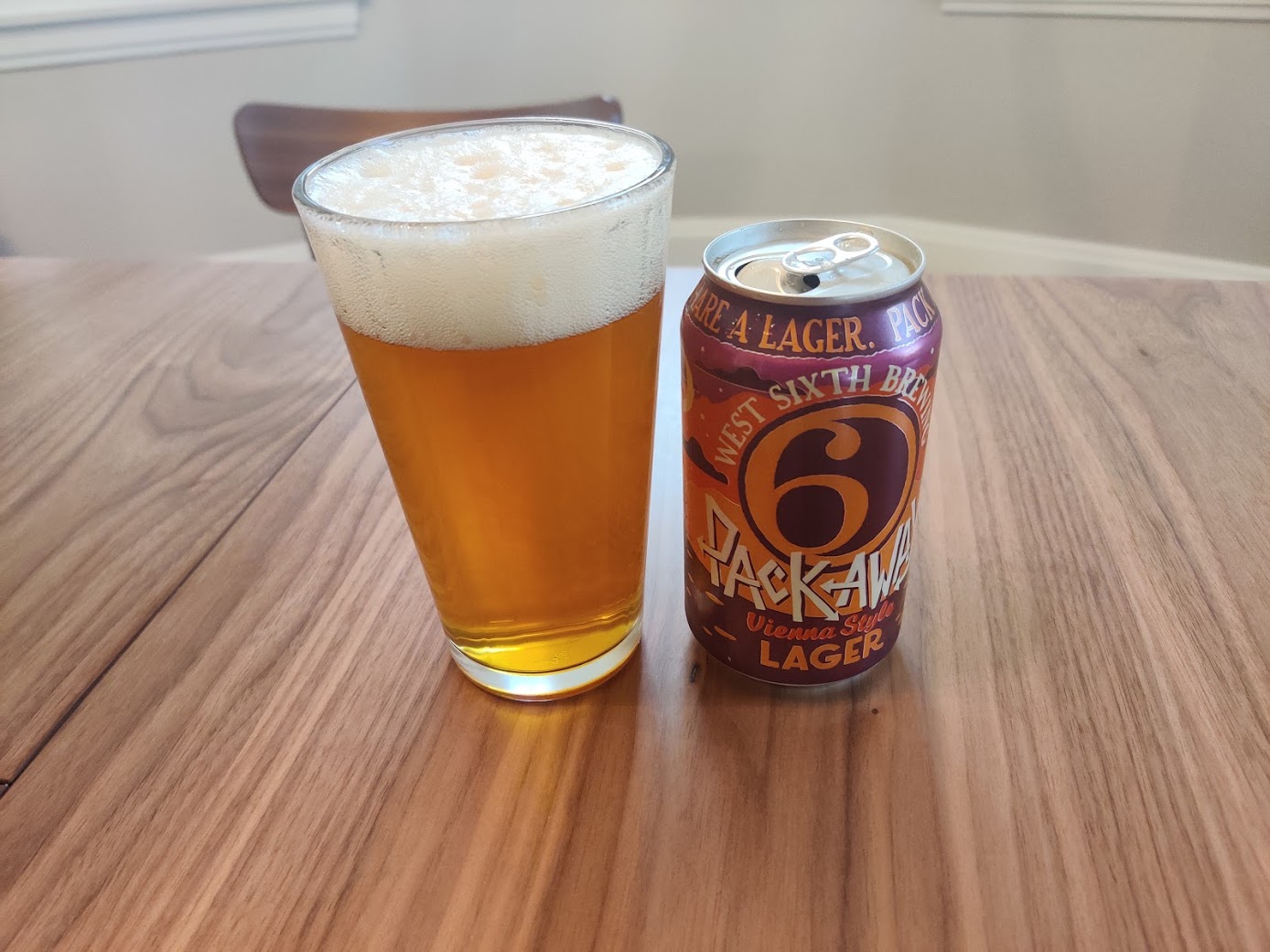 Appearance
Frothy-headed pour. Slightly murky amber.
5
Smell
Mild. Apple juice.
Aimee says "melon". I ask what kind. She says "I don't know - a little bit of watermelon", does some googling and says "honeydew".
Aimee and I have completely different tastebuds.
3
Taste
It's not sweet.
It's dull. Not quite boring.
Tastes like fermented grain!
I am having such a hard time identifying "tasting notes" in beers — beers taste like beer.
Maybe I'm not creative enough. I'm a terrible beer-taster.
I am determined to name a tasting note. Here's one: cardboard. But have I ever tasted cardboard? No, I don't recall such an experience. Still, I stand by my note: this tastes like cardboard.
Aimee says "it tastes so boring".
It tastes like mediocre lager.
I can say it tastes different from the Durtmunder Gold we've been enjoying lately, and not better.
2
Mouthfeel
Typical.
3
Overall
Not worth a drink.
I am frustrated.
2