Sonder Operation Steam Munich Helles Lager
2021-03-25
Operation Steam Munich Helles Lager. Sonder Brewing. Mason, OH.
5.3% ABV.
It's been a long day. I want a refreshing lager.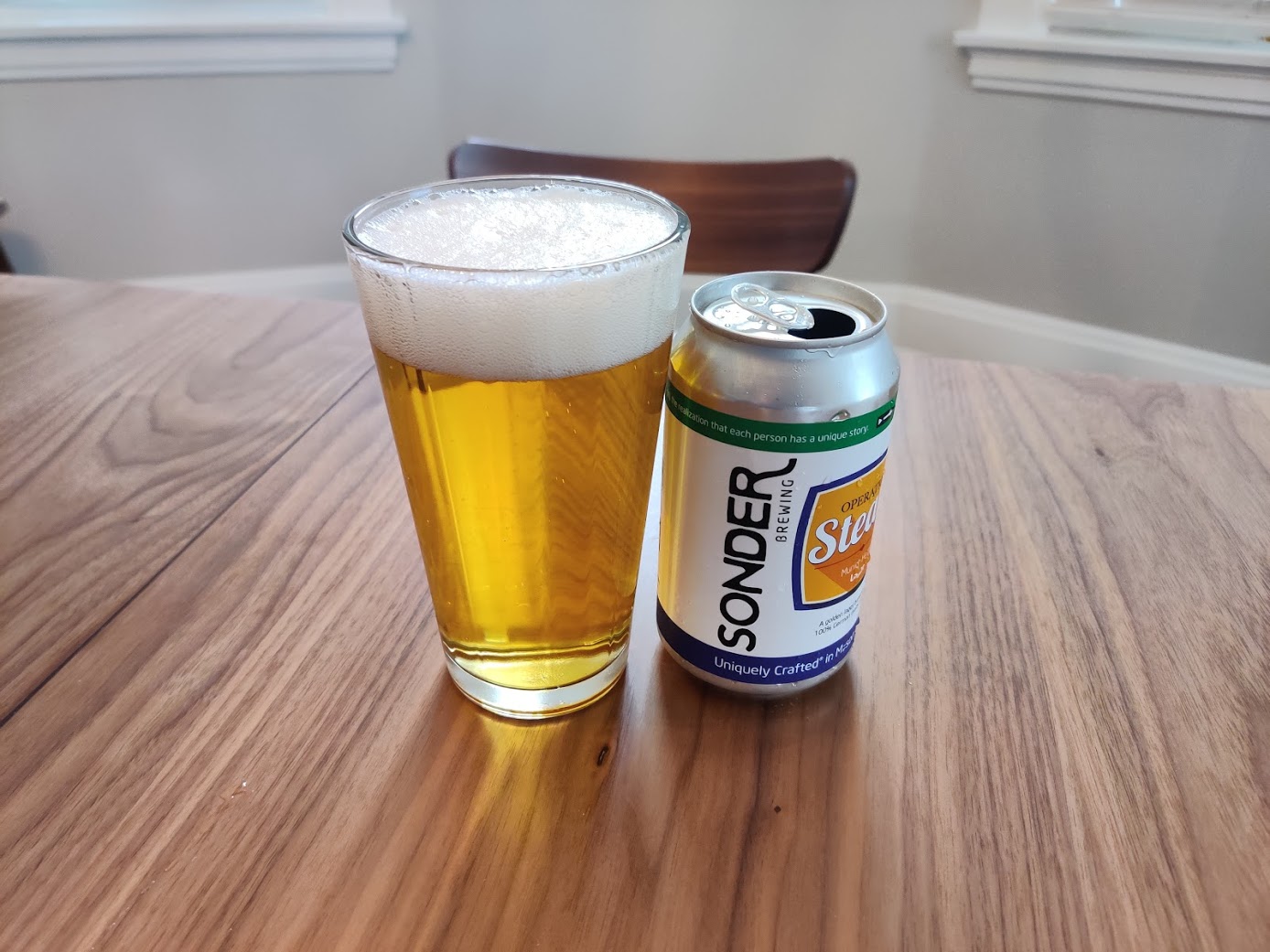 Appearance
Thick, foamy, white head. Golden and transparent in the glass.
5
Smell
Light, crisp, traditional, like a delicious lager.
A bit of sweet fruit, but not sure what kind.
It's faint.
3
Taste
It does taste like a German-style lager. It's very mild and inoffensive.
I don't really have any tasting notes. It tastes like simple hops.
This is a perfectly fine summer drink, but Aimee and I both agree we like the Dortmunder Gold better.
3
Mouthfeel
Goes down easy.
4
Overall
It's fine. Another typical lager.
3