Madtree Luna Lux White IPA
2021-03-29
Luna Lux White IPA. Madtree Brewing. Cincinnati, OH.
6.0% ABV.
First white IPA I've had. I expect it to be like a Hoegaarden, but with more hops.
We just had a great workout in the park, so we are counting on this to be refreshing and restorative.
Let's drink!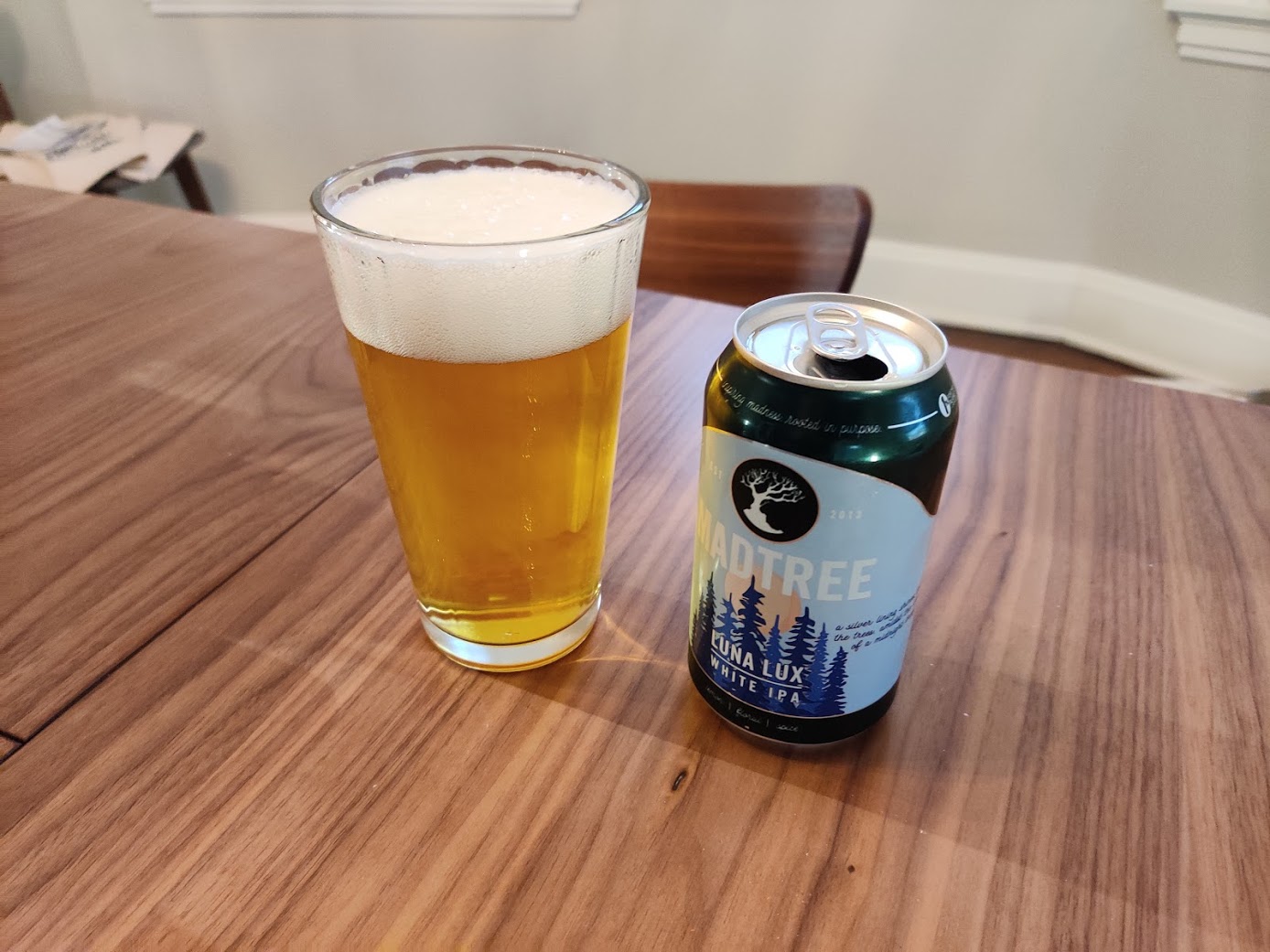 Appearance
Golden and effervescent with a foamy white head.
3
Smell
I said, "aw the smell is great". A bit of citrus. Swirling it reveals a bit of spice.
4
Taste
I tell Aimee, who has already tasted it, this should be like a Hoegaarden crossed with an IPA, and she says "Hoegaarden?! Nooooo," and proceeds to tell me at length about 1664, which I have not heard of, and which is apparently loved by women in China. She does not though say this tastes like 1664.
Anyway, I think it tastes like an IPA. Unless you told me (which the can did), I might not even suspect it contains adjuncts.
Aftertaste is a bit unpleasant. Not atypical for a hoppy beer.
3
Mouthfeel
A bit thick. The bitterness lingers on the sides of the mouth.
3
Overall
It's an uninteresting IPA. It doesn't achieve what its branding claims. Pretty big letdown.
2