Braxton Garage Lager
2021-03-31
Garage Beer Premium Lager. Braxton Brewing. Covington, KY.
4.0% ABV.
Across the river from Cincy, can they brew a better beer?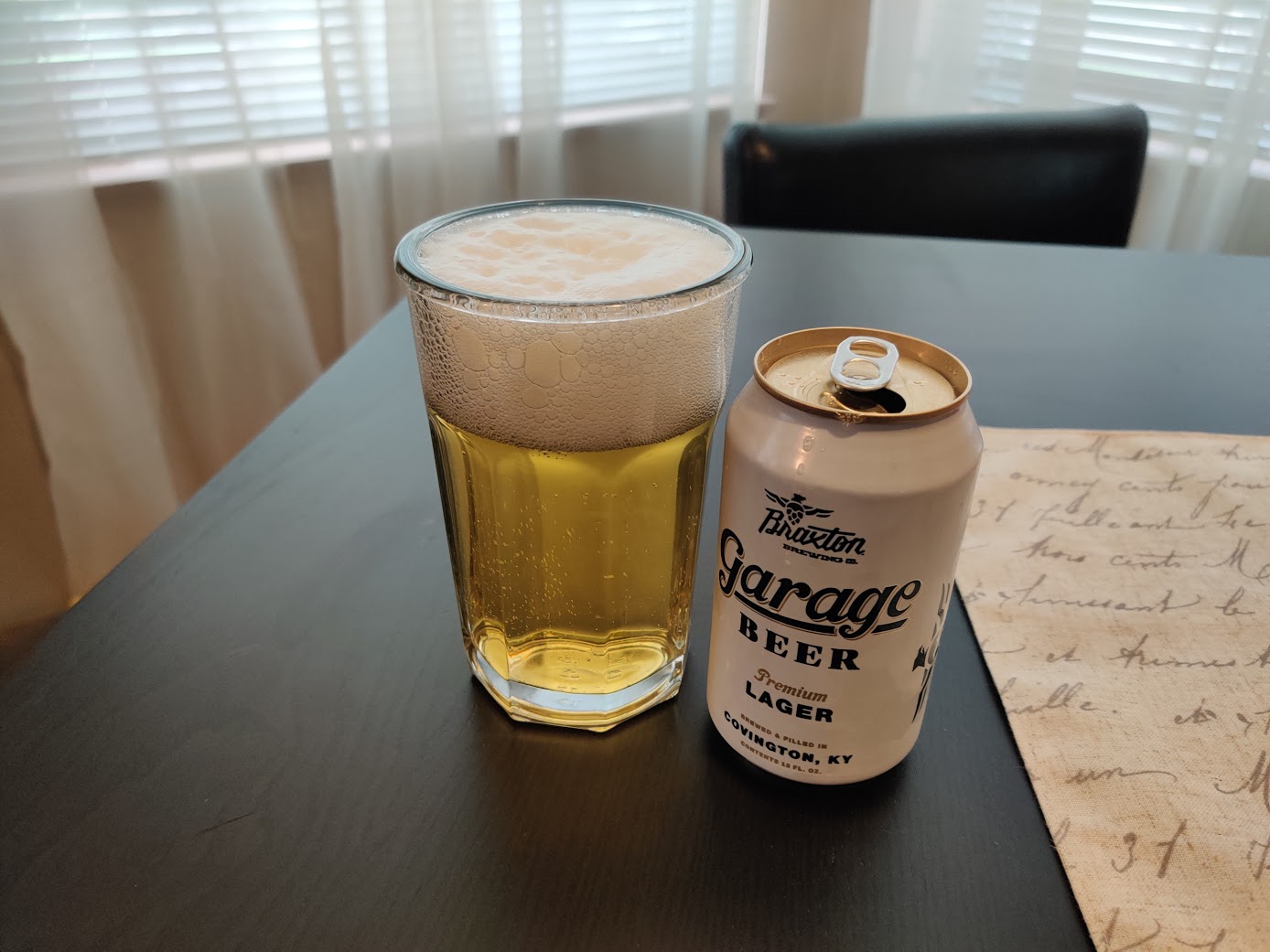 Appearance
Thick foamy head with big lacing. Very pale translucent yellow.
3
Smell
A typical macro-lager smell.
Aimee says "sweet like a summer flower", and when I don't respond says, "don't you think so?"
The flower she googles is jasmine.
I can get down with the idea of the beer smelling like flowers or plants, but it's not what I get.
She also says "candy".
I should just let her do these tastings; she has much more imaginative tastebuds than I.
I am determined to pick 1 tasting note for this aroma.
And it is … seabreeze.
Screw it. Seabreeze.
Aimee disagrees.
3
Taste
My first reaction: "yeugh", with a bit of eye-rolling head-tilt.
It's a light lager.
Probably better than a Bud Lite, but who can say.
I have lost interest.
I mean, it tastes simple and inoffensive. You could drink 10 of these.
2
Mouthfeel
Closest beer to the mouthfeel of delicious, refreshing water.
5
Overall
I am so frustrated.
2