Madtree Psychopathy IPA
2021-03-31
Psychopathy IPA. Madtree Brewing. Cincinnati, OH.
6.9% ABV.
Madtree's white IPA did not satisfy us. Can their regular IPA?
Let's find out!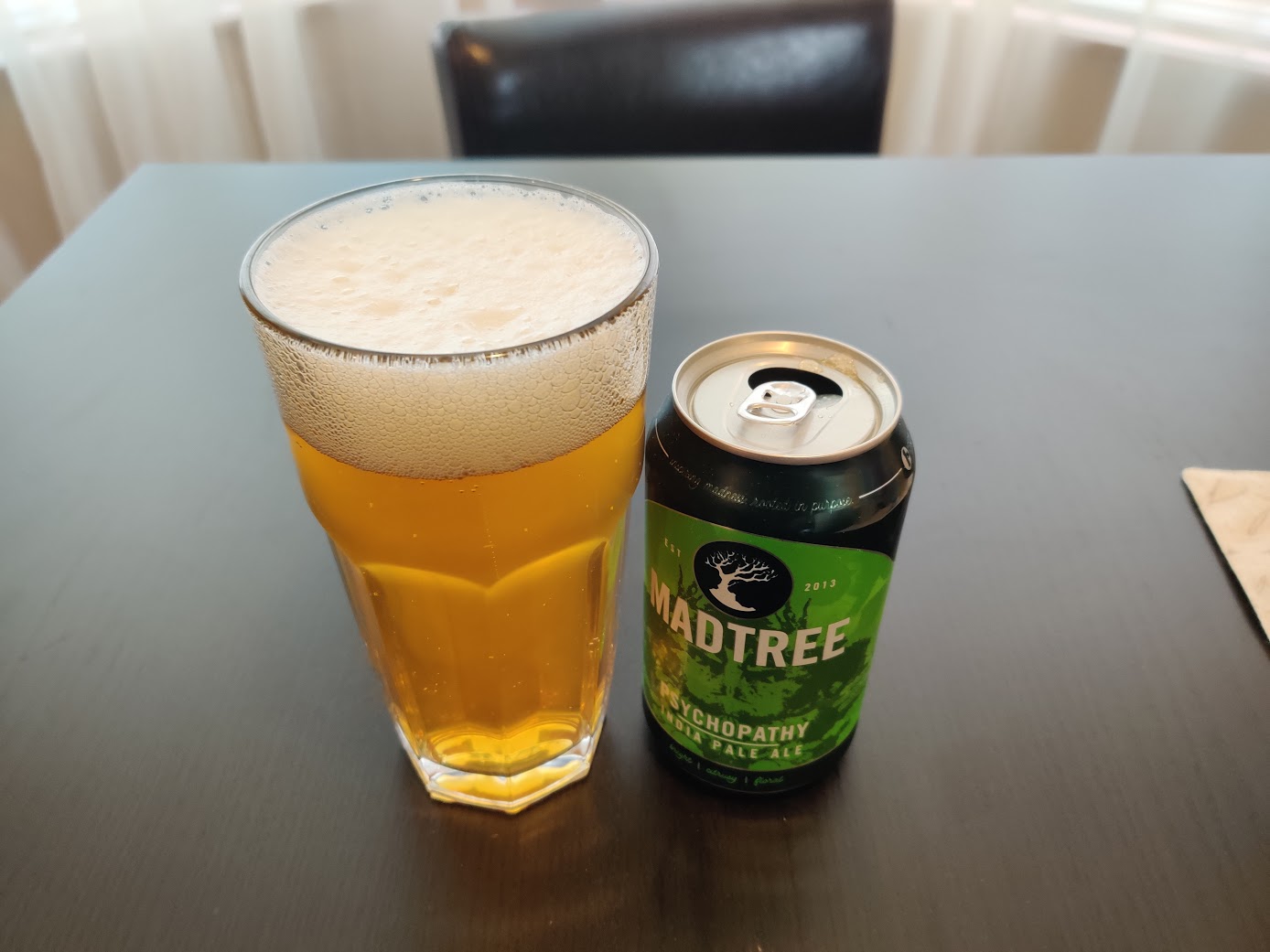 Appearance
Nice foamy head. It's fairly yellow in color. Mostly translucent. Effervescent.
3
Smell
Lemon. Apple.
3
Taste
I don't have any interesting thoughts about this beer.
It's moderately bitter. Slightly astringent.
3
Mouthfeel
Light. This doesn't have as intense a lingering biterness as their white IPA did.
4
Overall
Drinkable and uninteresting.
3