Rhinegeist Cloud Harvest 04 Unfiltered Juicy IPA
2021-04-01
Cloud Harvest 04 Unfiltered Juicy IPA. Rhinegeist. Cincinnati, OH.
6.5% ABV.
Frustrated with our recent inability to identify aromas in our drinks, we've ordered beer tasting aroma kits. Rest assured, we will be experts in this field within approximately one month.
In the meantime, I like a hazy IPA.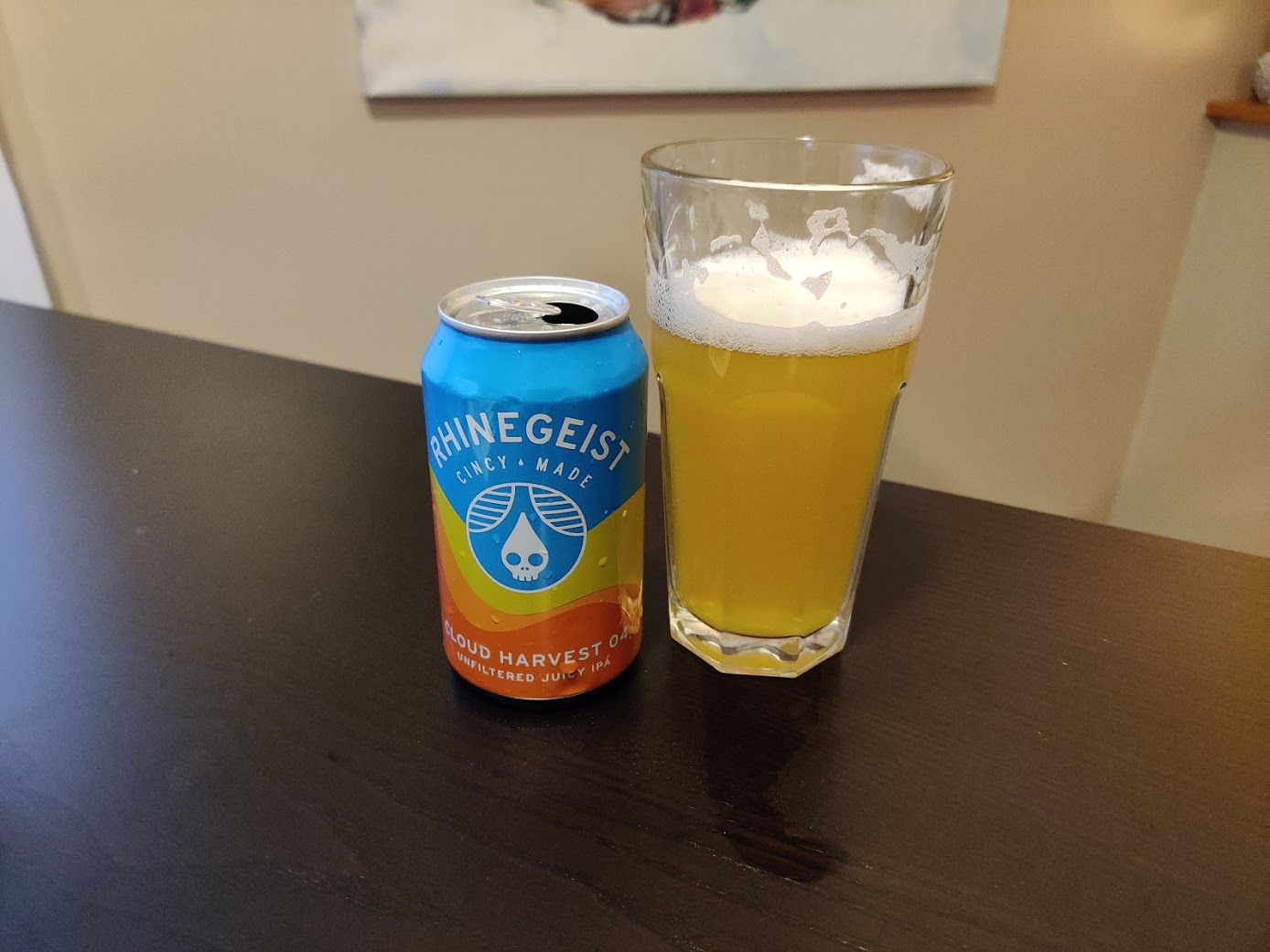 Appearance
Ooh, very fine bubbles, hard to control the pour. Looks yellow and cloudy.
Exciting.
5
Smell
Oh that's amazing. Oranges. Just oranges.
Aimee thinks Yòuzi. Could be.
The can says "peach", and it pursuades me to smell peach.
5
Taste
The taste is muted compared to the smell. That's not too uncommon for super-smelly brews.
Not all that fruity.
I think we both felt let down after the great appearance and smell.
A little bit of citrus. Slightly sweet.
2
Mouthfeel
A bit thick and syrupy.
3
Overall
It looks pretty but the taste doesn't compare to something from e.g. Toppling Goliath.
3