Brewdog Kaiser Co-op German Style Dortmunder Lager
2021-04-04
Kaiser Co-op German Style Dortmunder Lager. Brewdog. Winchester, OH.
5.8% ABV.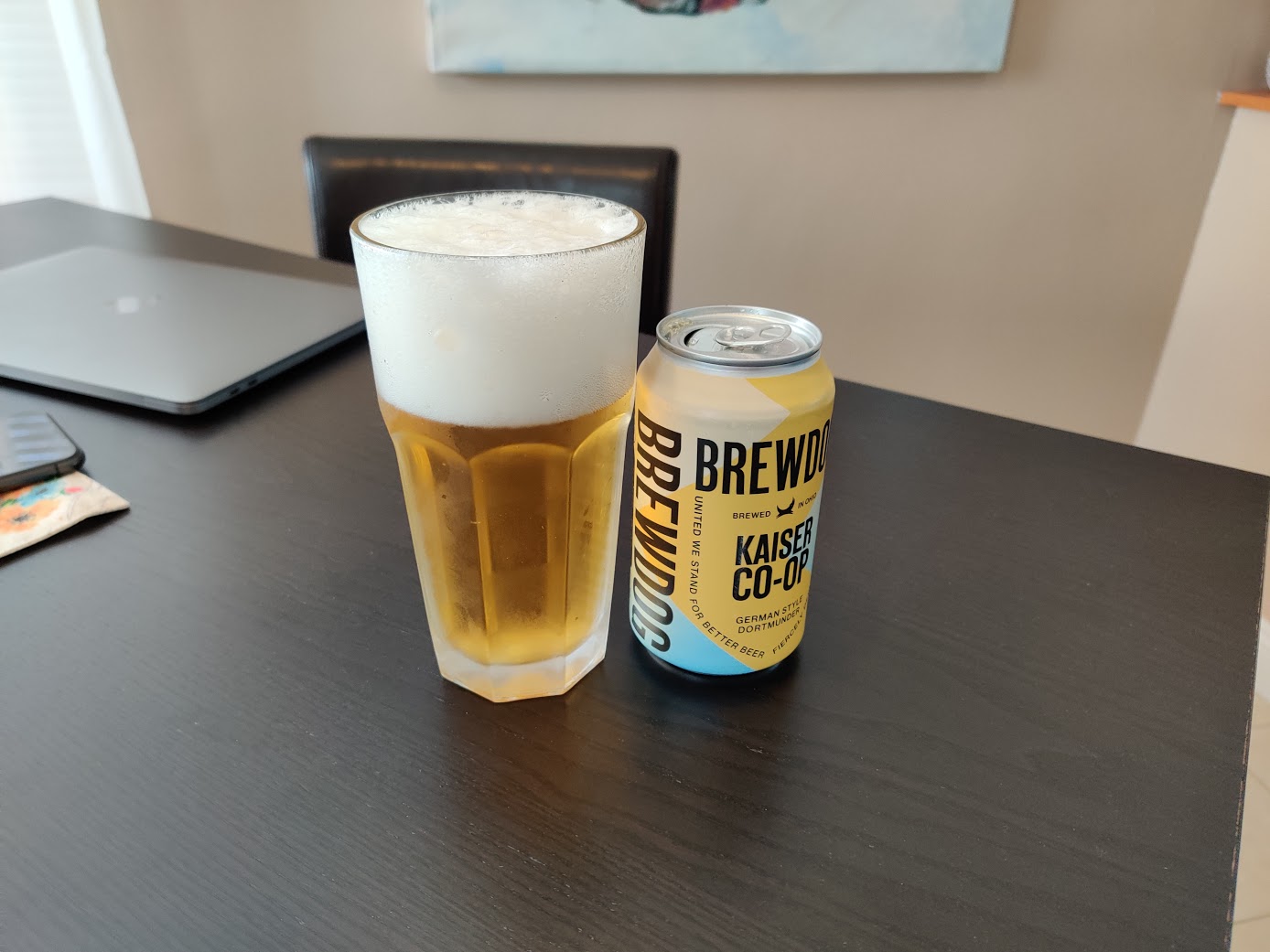 Appearance
Lovely golden color. No clouds. Big foamy, crumbly head with lacing
5
Smell
Mild bready-yeasty.
Not much here.
3
Taste
Celery. Something herbal, like rosemary or thyme.
Aimee tastes honey, and i can admit a hint of it.
We're drinking this warm, different from usual, couldn't wait to cool it down.
Mild flavor, but nothing metallic or cheap. Tastes better than the Yuengling we've been working through in the last week.
It's going down fast.
We should have waited to chill this beer.
4
Mouthfeel
Light.
5
Overall
I should have drank it cold.
4