Founders Bottle Shop Series Nemesis
2021-04-08
Bottle Shop Series Nemesis. Founders Brewing. Grand Rapids, MI.
11.2% ABV.
We ran across a liquor store that had a bunch of Founders brews that we had never seen, and so we scooped them all up!
A "barleywine-style ale brewed with roasted malts". This seems to be a limited release. In small print it says "release 01".
My understanding is that "barleywine" is loosely defined, more loosely defined than most beer styles, and mostly means "strong".
Bottled on 2021-09-21. Fresh!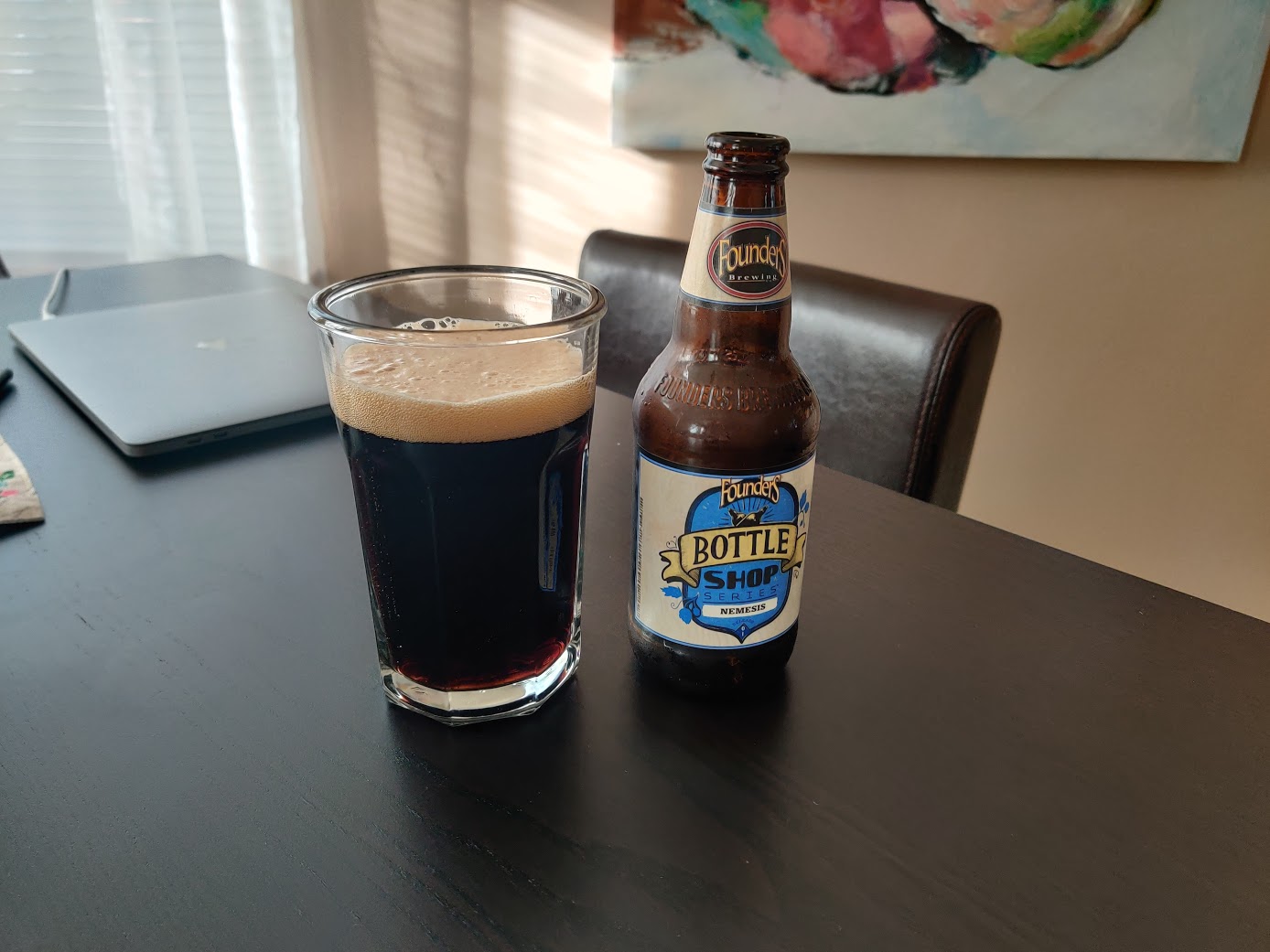 Appearance
Dark. Like root beer. Minimal head during the pour but it foams up perfectly.
5
Smell
Minimal caramel.
2
Taste
I like this taste a lot. I expect this to taste stouty, and it does, but also a bit unique.
Sweeter than most stouts.
Burnt caramel. Licorice. Cherry coke.
4
Mouthfeel
Thick.
3
Overall
I like this a lot. It fills the stout place in my refrigerator, but is a nice new flavor.
4