Cigar City Guayabera Citra Pale Ale
2021-04-29
Guayabera Citra Pale Ale. Cigar City Brewing. Tampa, FL.
5.5% ABV.
Venturing into pale ales recently, a style I don't know much about.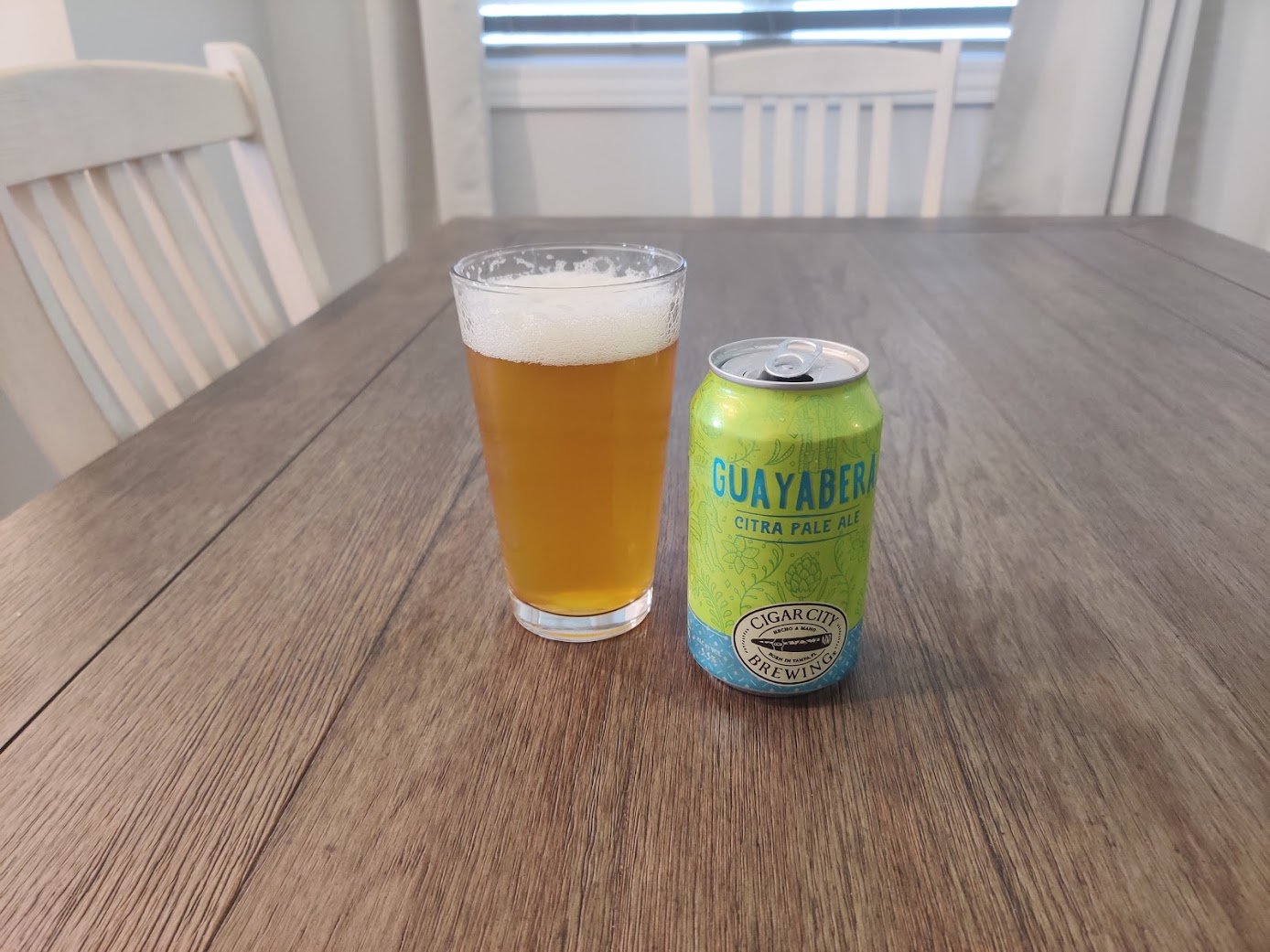 Appearance
Hazy orange. Perfect frothy head with medium bubbles that fall apart pretty fast.
It looks great.
5
Smell
I could smell this from a foot away while I was pouring. Citrus from far away, but putting my nose in close I get more rounded tropical notes. Mango.
5
Taste
Wow. It's surprising. It's smooth and sweet.
Like our last IPA tasting, the varied fruity aromas are overwhelmed on the tasting by a bitterness that lingers in the aftertaste.
It's quite bitter.
I really have no additional notes.
3
Mouthfeel
It's fairly viscous.
3
Overall
This is labeled as a "pale ale", but it looks, smells, and tastes like so many hazy IPAs. I thought I was drinking an IPA until Aimee reminded me I was not.
What's a pale ale then? Is everything a hazy IPA? Is life a hazy IPA?
It's a suprisingly challenging drink, tastes quite bitter, but surprisingly only listed as 50 IBUs.
It's too bitter.
The aroma was very inviting, and the taste surprising, but my enthusiasm waned from the smelling through the tasting.
It's clearly a high quality beer, and typical of the style, but not exceptional in a landscape of similar beers.
We leave some of it in the bottom of the glass.
3