Platform Sun Surfer Hawaiian Style IPA
2021-05-02
Sun Surfer Hawaiian Style IPA. Platform Beer Co. Cleveland, OH.
4.9% ABV.
Continuing to investigate IPAs with interesting adjuncts, this time guava and pineapple.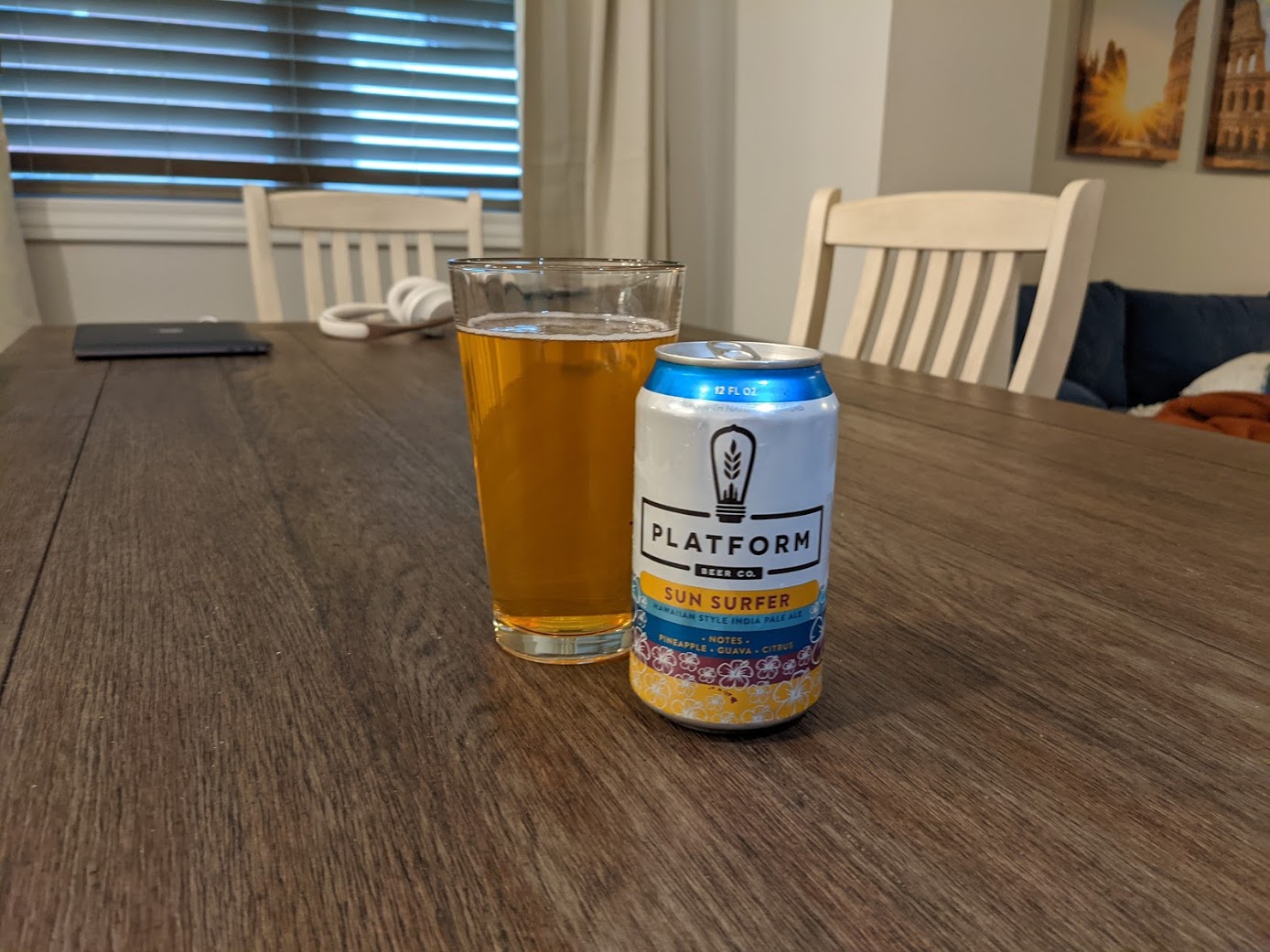 OK, check out this labeling: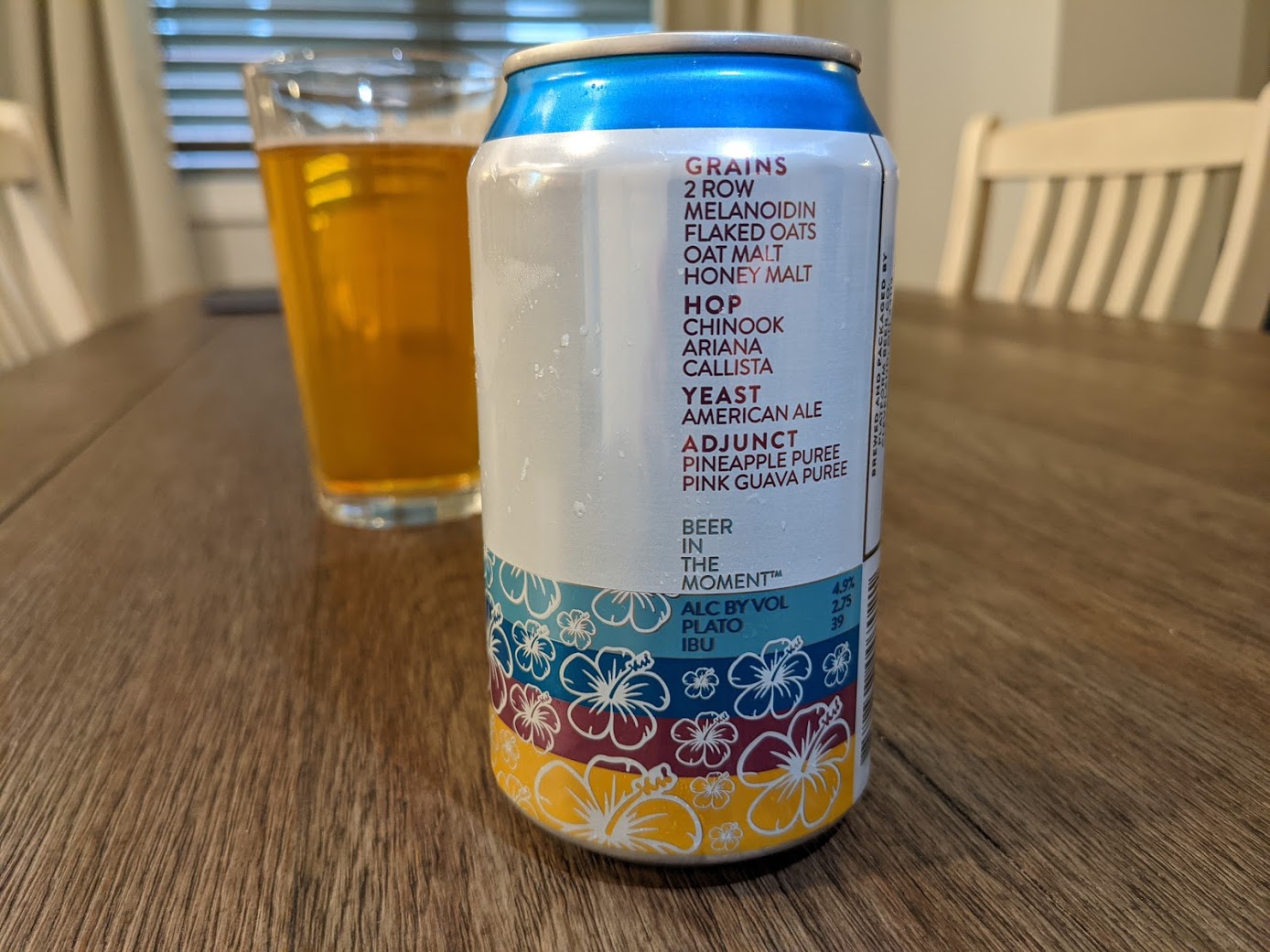 So educational. Best I've seen.
Appearance
Not much head at all on the pour. Surprisingly this isn't a hazy IPA.
Golden to amber.
3
Smell
Wow. It's sweet like juice. Guava.
I don't smell the pineapple.
That's it. Just juice.
Aimee discovers that the can does smell like pineapple. The poured beer does not, the can does. Curious.
Can is pretty; labeling is great.
4
Taste
Aimee says "hm", and I say "hungh".
It's odd.
As with the previous juicy IPA we tried, I find that the taste is not nearly as fruity as the smell, with the biterness covering up a lot of the expected flavor.
The body is light.
I suspect that without the adjuncts this would be an uninteresting IPA.
The taste is complex, but the constituent flavors don't seem to work with each other.
It tastes bad.
2
Mouthfeel
The mouthfeel is light.
4
Overall
Super disappointing. With all the ingredients spelled out on the can I was expecting something … sophisticated.
This does have three types of hops I haven't heard of before, so it seems quite an experimental beer.
There are probably too many ingredients in this beer, and the sum is not greater than the parts.
2