Golden Road Melon Cart Wheat Ale
2021-05-06
Melon Cart Wheat Ale. Golden Road Brewing. Los Angeles, CA.
4% ABV.
"A watermelon wheat ale with notes of honeydew and cantaloupe."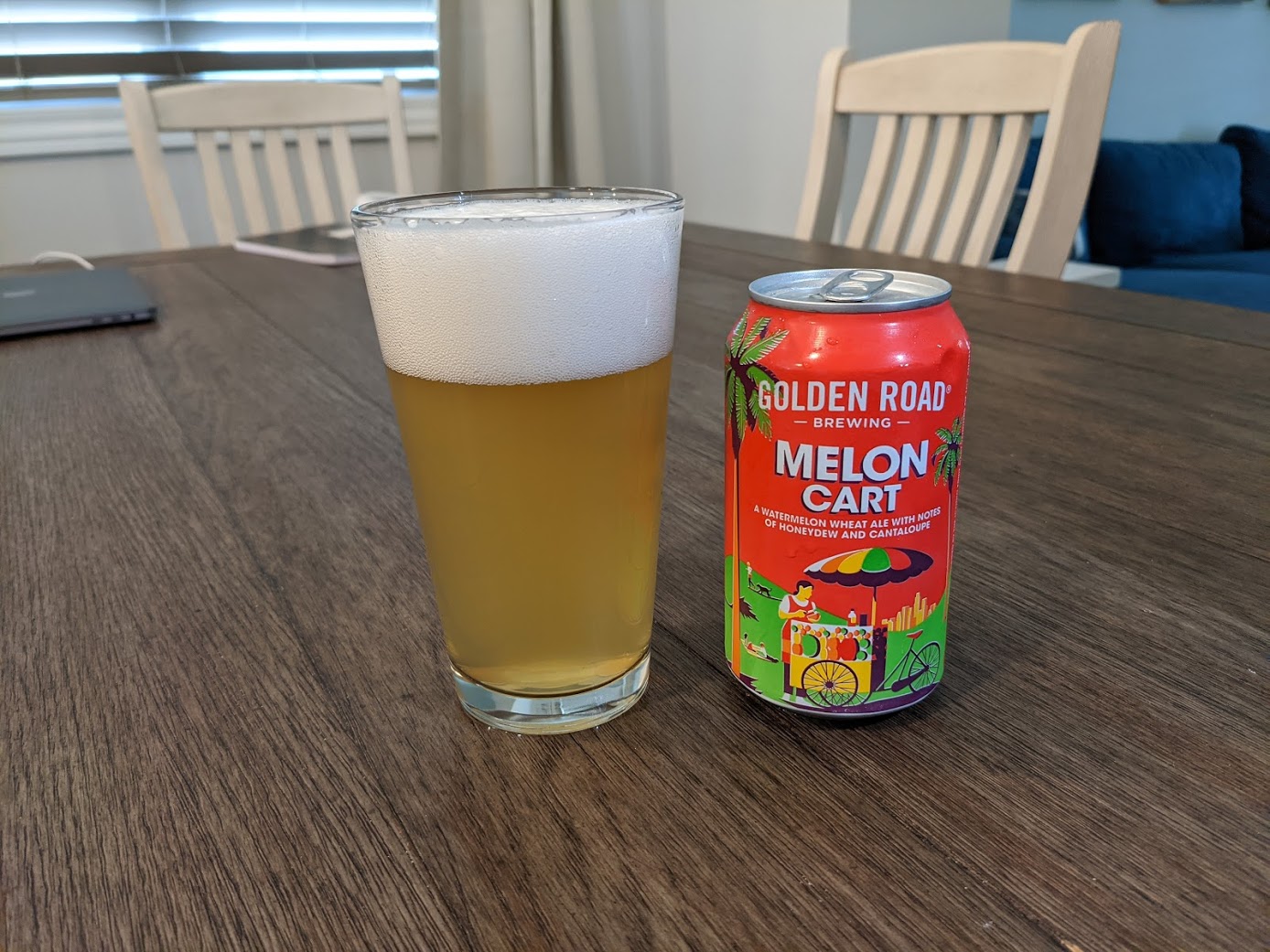 Appearance
Light straw and hazy. Big foamy head with tight lacing.
This beer trickeled down the can and made a mess during the pour, but it's just a normal can, so it must have been my error.
4
Smell
It smells interesting during the pour. Vivid melon. Cantaloupe.
4
Taste
I say "oh my goodness. Come taste this."
Watermelon.
It's yummy and not too sweet, only a little bitter. I forgot this is a wheat beer — it's disguised a lot by the fruit, but I can taste it.
Every time I come back to the glass I like it more.
Aimee says "when I drink that, I feel happy".
4
Mouthfeel
Light.
5
Overall
I am grateful to experience something new today. This is quite a mellow and pleasing flavor.
Most novel beers with adjuncts are not successful experiments, but this is a great discovery.
We drink through this one fast.
4