J.W. Lees Harvest Ale
2021-05-08
Harvest Ale. J. W. Lees & Co. Manchester, UK.
11.5% ABV.
"Ale matured in sherry casks".
Brewed in 2016.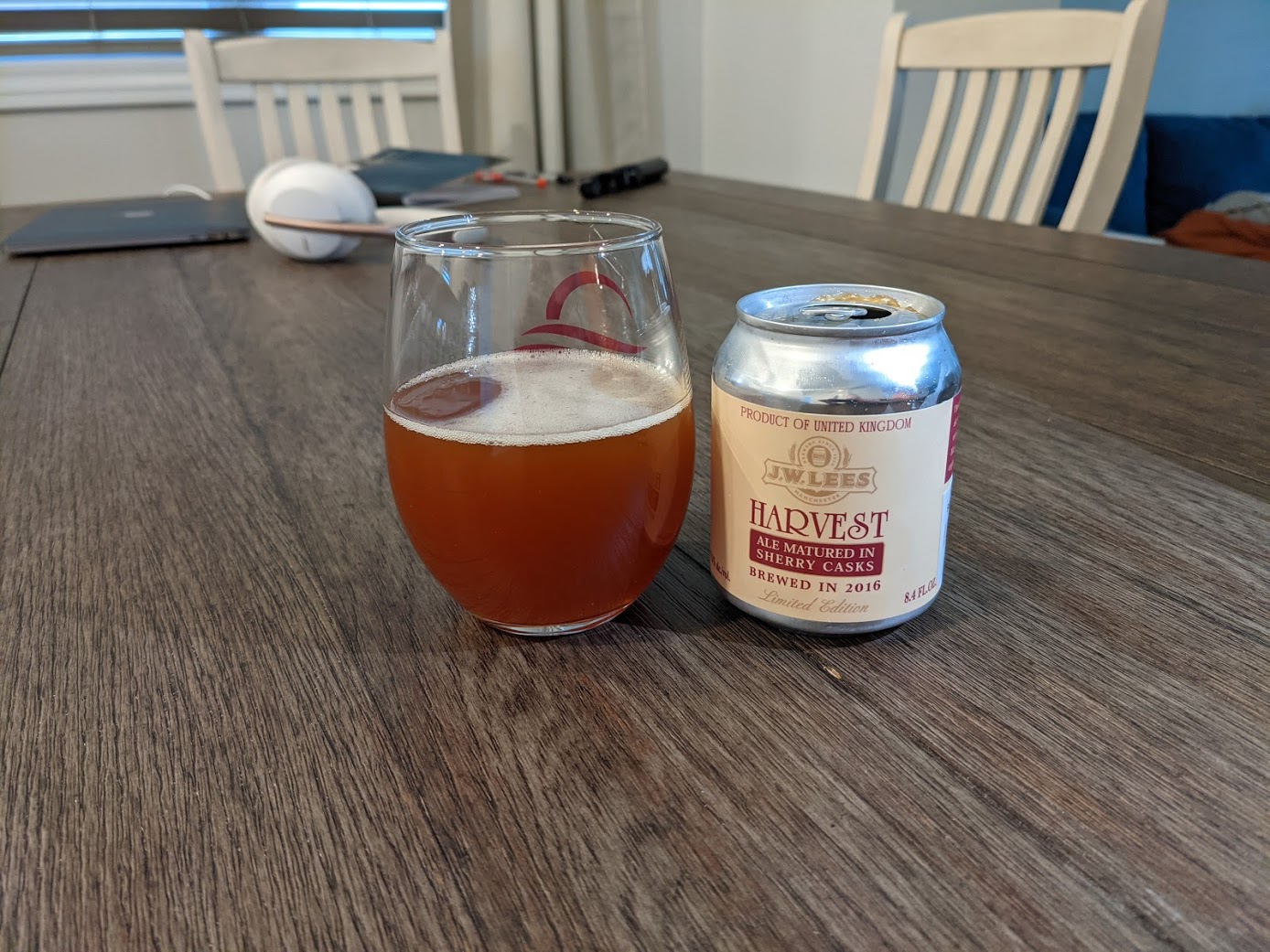 Appearance
Cute tiny can.
I said "oh, wow" on the pour. It looks thick and rich. Caramel. Or apple cider. Minimal head that dissipates quickly.
It looks awesome.
5
Smell
I can smell it from a foot away.
Oh my goodness.
It smells like apple cider. Did I think that just because it looks like apple cider?
Aimee says "hawthorne", aka, crabapple.
Cinnamon.
It smells amazing.
But there's something more complex and dark too. I don't know. Smells great.
Smelling the empty can yields new aromas. Interesting.
5
Taste
This is tough. The flavor is complex.
Still taste apple cider, yes, but what else?
Sourness. The bitterness is mild, mostly in the aftertaste.
Earthy. Alcoholic.
Vanilla. Butter.
Aimee says "juice, but complex. Apple and crababble juice combined".
I break out the cinnamon, nutmeg, cloves, and vanilla to compare.
Not so much cinnamon, but cloves, yes, some nutmeg maybe.
Some acidity. Citrus? Not really.
Aimee realizes it tastes something like vermouth, and I agree a lot.
It's super complex!
5
Mouthfeel
It's thick.
3
Overall
Pleasantly unique experience. It's special. I haven't been so happy to review a beer in a while.
5