Jackie O's Dark Apparition
2021-05-10
Dark Apparition. Jackie O's. Athens, OH.
13.8 ABV.
Bourbon barrel aged stout. Previously my favorite type of brew.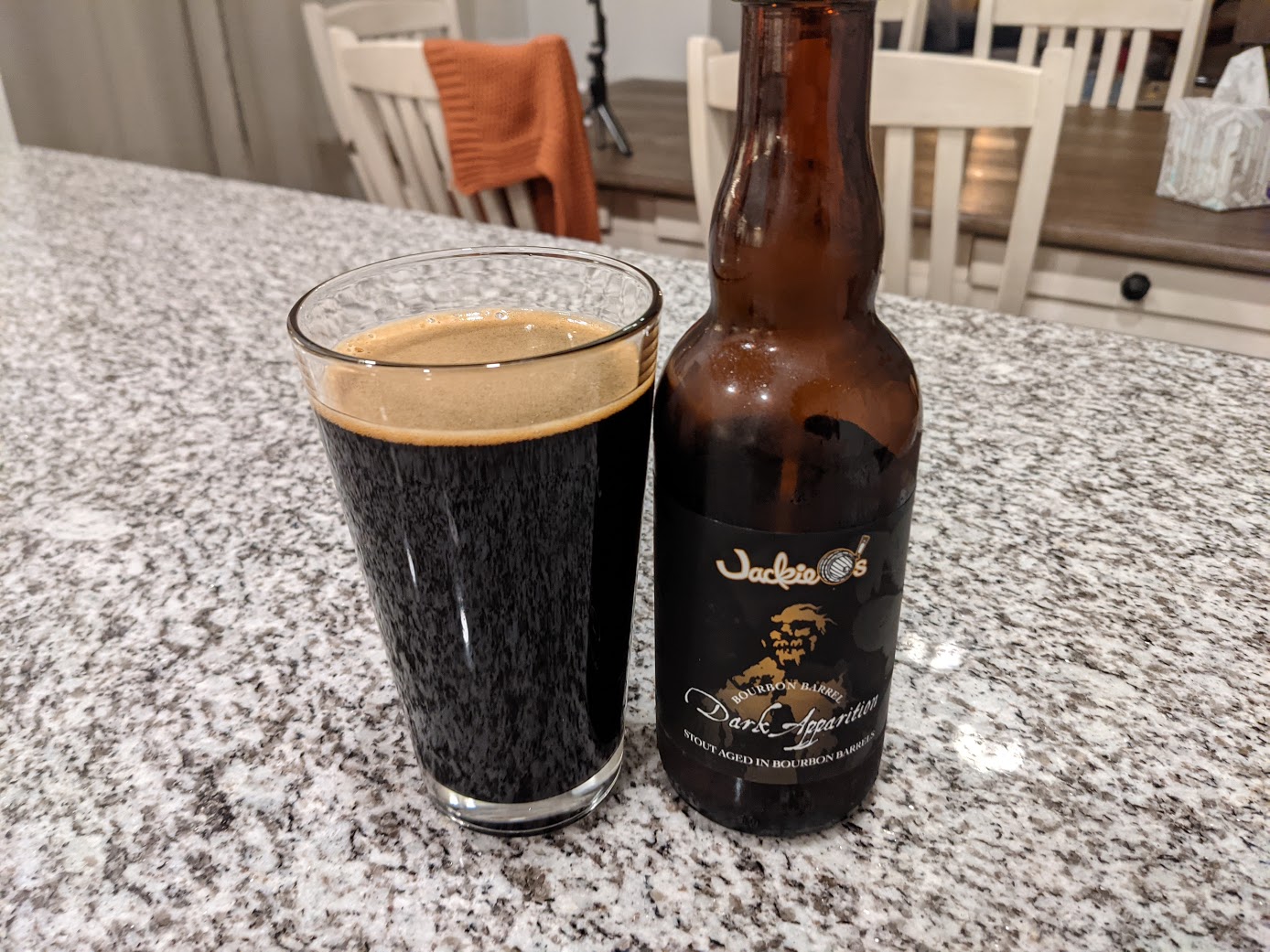 Appearance
Pours like crude oil molasses. Pitch black. Almost no head, but what's there is very brown.
4
Smell
Vanilla, caramel, molasses, cocoa.
We are foolishly doing a tasting while preparing a meat-heavy dinner in the kitchen. We periodically open the door and step outside to smell the fresh air, and the stout beer.
Smells like … bacon.
5
Taste
Super sweet. Super vanilla. Chcocolate.
This is a lot like a bourbon-infused chocolate.
4
Mouthfeel
Syrupy.
2
Overall
It's representative of the style, but too sweet for my current tastes. It's been a while since I've had it, but this seems easier to drink than the Goose Island aged stout, though less interesting.
4