Founders All Day IPA
2021-05-11
All Day IPA. Founders Brewing. Grand Rapids, MI.
4.7% ABV.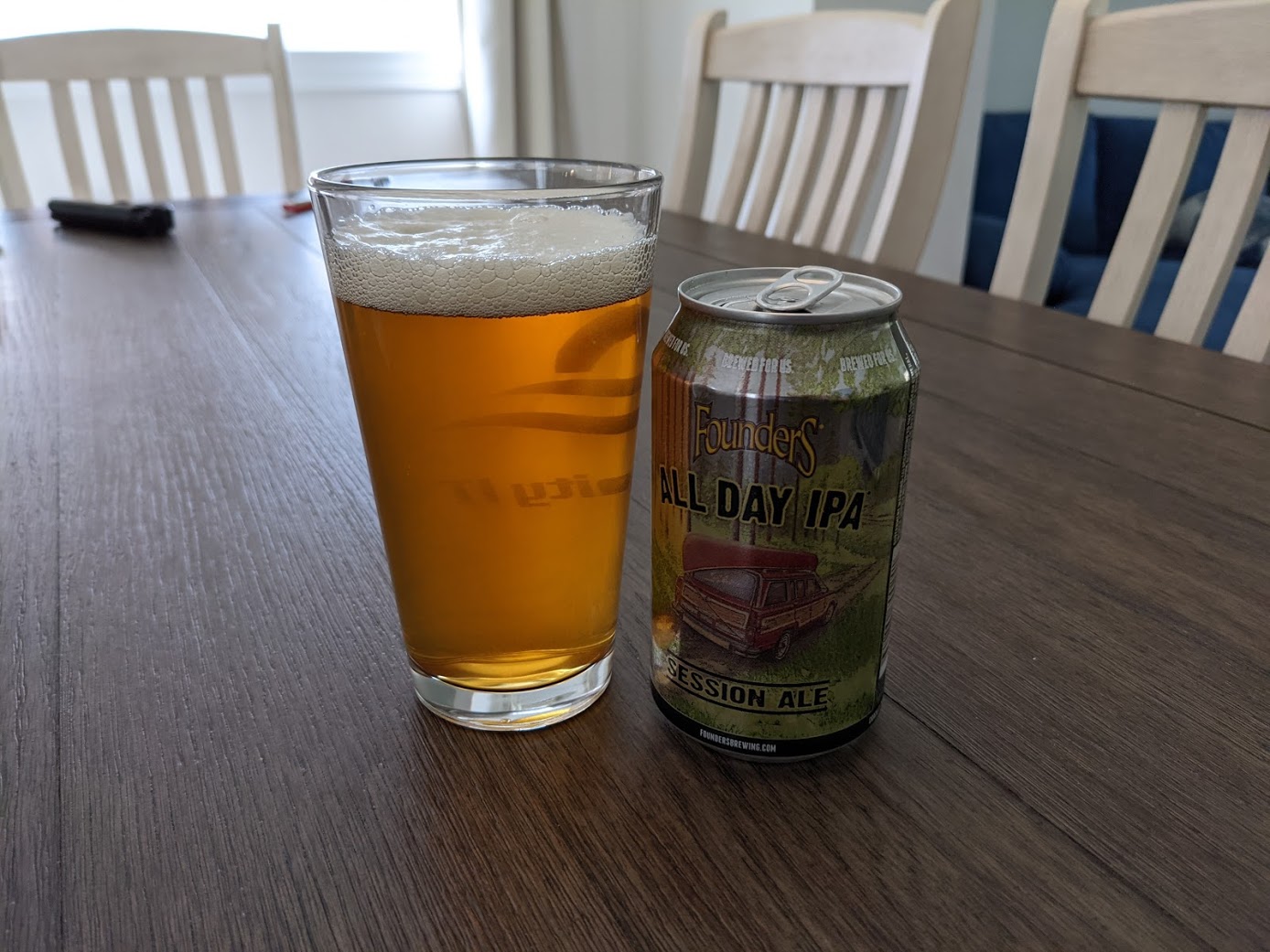 Appearance
Cloudy orange-amber. Moderately foamy with medium lacing.
4
Smell
I smell orange from a foot away on the pour.
Not much else.
3
Taste
No orange.
A bit funky, musty. Dirt. It's bitter. More bitter than I expected for a session beer.
After tasting, Aimee thinks the smell has transformed to "fishy".
It's plain. Drinking it is like drinking dirty water. It needs some other note to pair with the bitterness.
I like it less the more I drink. Not a great outcome for a session beer.
2
Mouthfeel
Fine.
3
Overall
This isn't as refreshing as I was hoping it would be after a sunny walk around the neighborhood. This is a miss for Founders.
3