Sonder Record Hop IPA
2021-05-11
Record Hop IPA. Sonder Brewing. Mason, OH.
6.8% ABV.
The can says "vol 5 features Northern Discovery hops".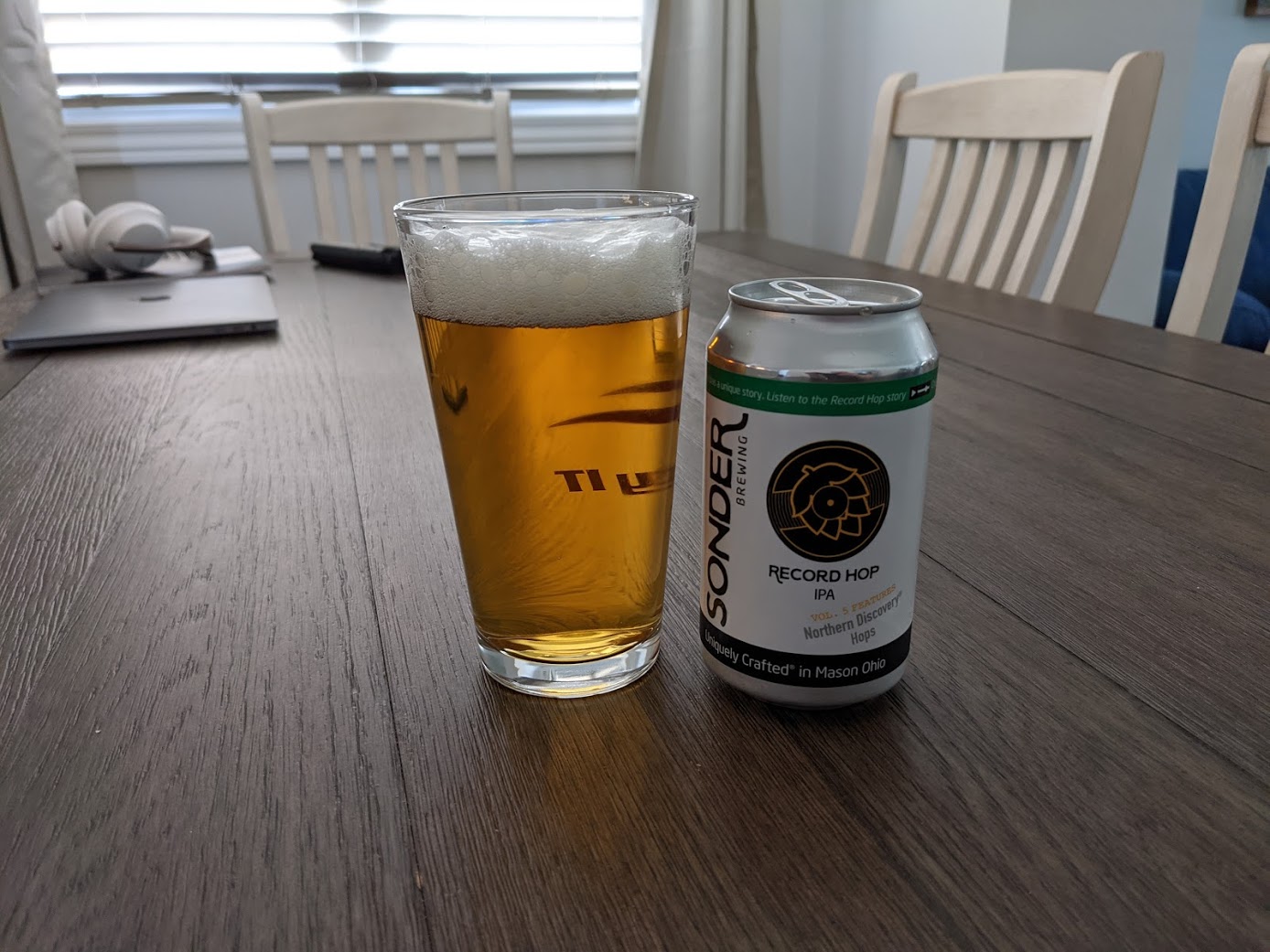 Appearance
Translucent amber. Big foamy head.
3
Smell
Faint smell, but indistinct.
Aimee says "scallions", and she seems confident, and then "something else! Very strong".
After she says it enough I'm convinced there's something savory in there.
She agrees it's not pleasant, but different.
2
Taste
I make perhaps the most scrunched, disgusted face I have ever made after tasting a beer, and say several varieties of "awgh", and "ugh".
It's savory, and bad.
Like a soup.
After a few sips I'm acclimated and it's not as bad.
Ok, so this is definitely showcasing this special Northern Discovery variety of hops.
I'm struggling to come up with tasting notes. Woody. Vegetal.
I taste some cucumber.
3
Mouthfeel
Fine.
3
Overall
It's a new flavor to me. So that's interesting. And it's not completely disgusting, even though I was completely disgusted on first taste.
3