Boulevard The Calling Double IPA
2021-05-12
The Calling Double IPA. Boulevard Brewing Co. Kansas City, MO.
8.5% ABV.
The can claims to have eight hops. Mixing so many ingredients is something I'm skeptical of — I'd rather just show off the best of a few ingredients — and the last beer I had that boasted of lots of ingredients was a mess; but let's see what we've got here.
This brewery makes a bourbon barrel stout that, at the time, was my favorite of the style.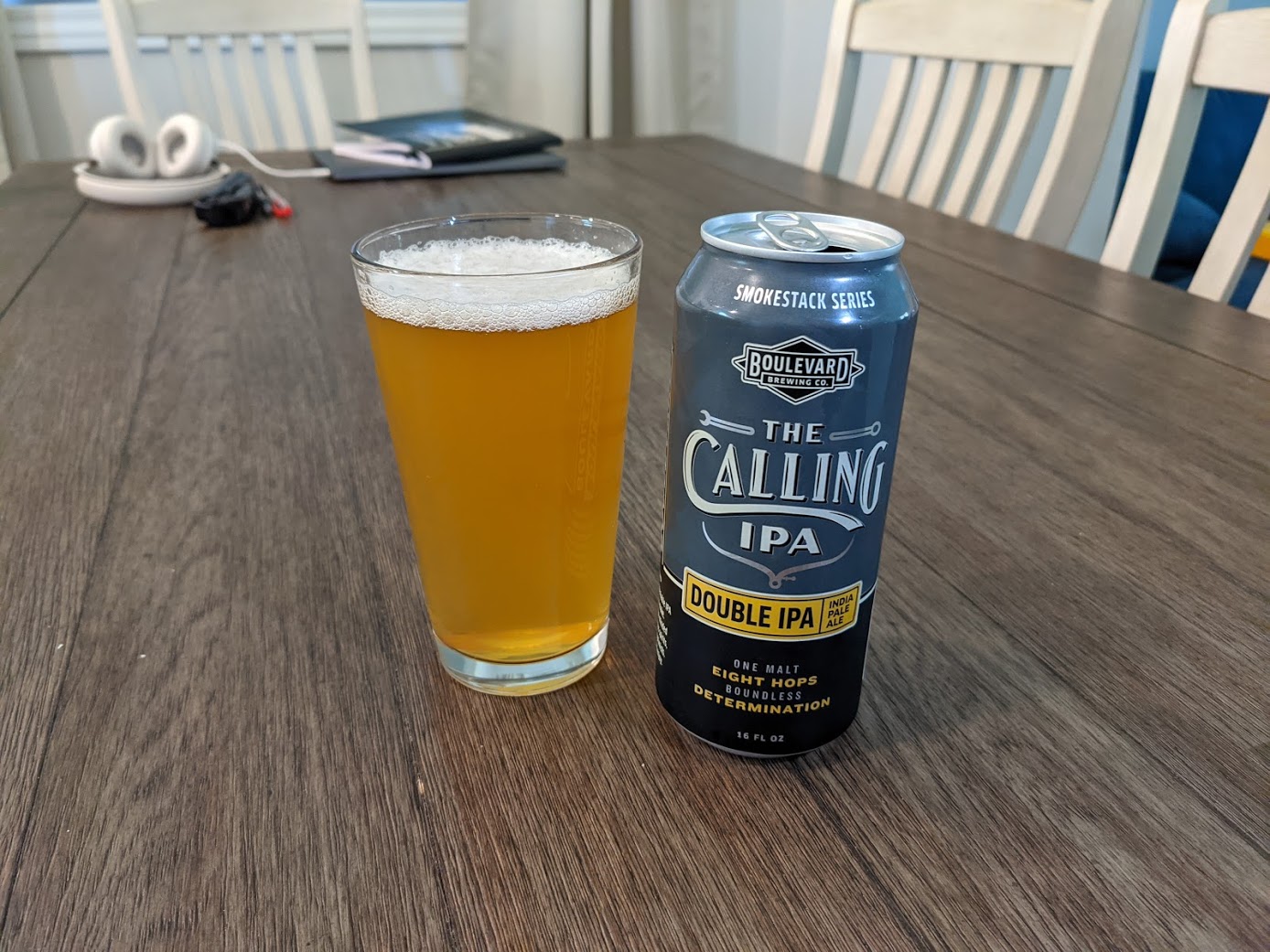 Appearance
Medium head that dissipates quickly into big, bulbous bubbles. Cloudy orange appearance.
5
Smell
Smells like oranges from a foot away during the pour. Tangerines, perhaps.
That's it.
5
Taste
That is delicious. Pretty much a perfect hazy, citrusy, IPA.
Some strong acidity. Balanced biterness. Only a bit of sweetness.
Orange rind.
The bitterness is particurly biting, but surprisingly it's not overwhelming, like some IPAs that are characterized only by biterness.
5
Mouthfeel
Smooth enough, with a bit of lingering mouth-coating.
4
Overall
This is a prototypical modern hazy IPA. It's great.
5