Breckenridge Agave Wheat
2021-05-13
Agave Wheat Ale. Breckenridge Brewery. Littleton, CO.
4.4% ABV.
"Unfiltered ale with a touch of agave nectar".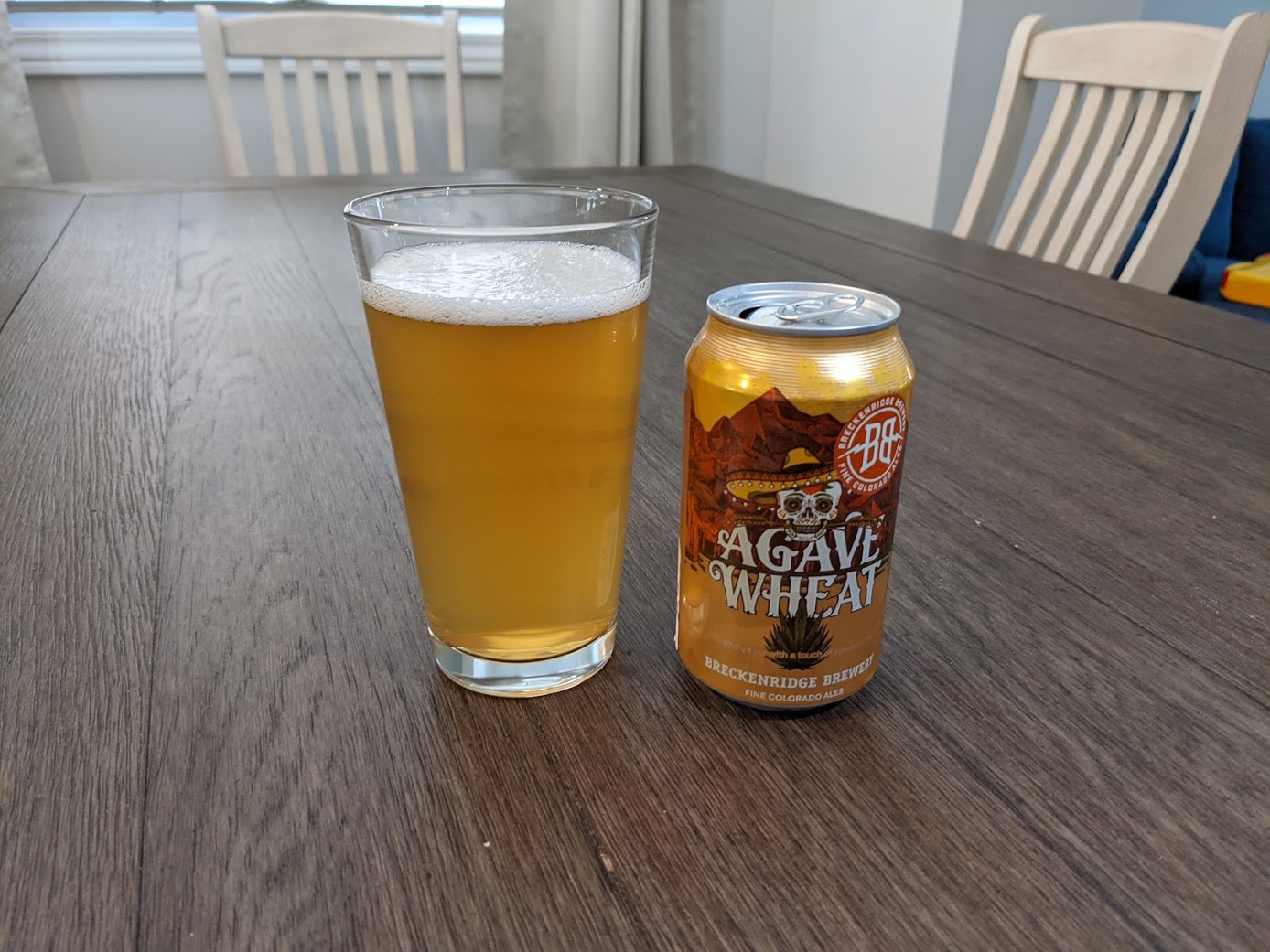 Appearance
Cloudy gold. Aime thinks pineapple color.
Thin head that dissipates immediately.
3
Smell
The smell is faint. And weird.
It's slightly funky, like there's something wrong with it.
What is the smell?
Mushroom? I'm picturing something slimy.
Oh, that smell. Every time I come back it's worse.
I can't put it into words. Maybe grassy, or herbacious. No, it's not that. Maybe rotting meat.
Yes, rotting meat.
2
Taste
Well that's not unpleasant. But not too special either. That slightly funky aroma continues in the tasting.
2
Mouthfeel
Fine.
3
Overall
The agave does not improve the beer, just makes a decent beer slightly worse.
We did not finish.
2