Founders Blushing Monk
2021-05-14
Blushing Monk. Founders Brewing. Grand Rapids, MI.
9.2% ABV
"Belgian style ale fermented with raspberries".
One of my favorite reliable breweries.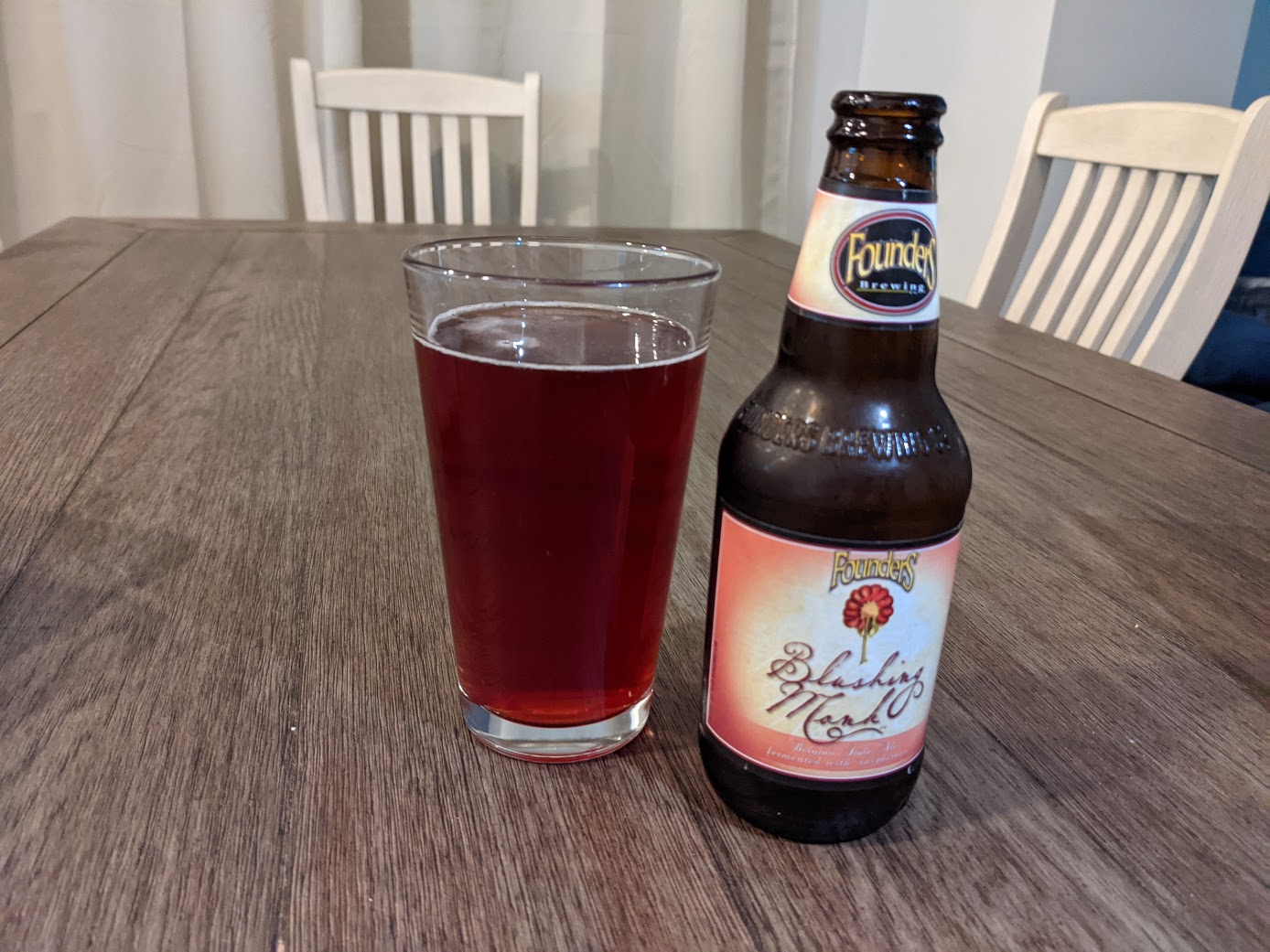 Appearance
Dark red. Minimal head.
4
Smell
Smells like raspberry juice, or cranberry juice.
4
Taste
I dig it. Surprisingly pleasant.
Tastes like a complex cran-raspberry juice.
Doesn't taste like beer, doesn't taste alcoholic, though it is super-alcoholic.
No, I can taste the underlying typical Belgian yeasty-sour flavor.
Maybe a bit of cloves.
It tastes really good.
The aftertaste isn't all that pleasant.
5
Mouthfeel
A bit syrupy.
2
Overall
A nice surprise. Too sweet for regular drinking.
I'd like to cook this down and put it on a cheesecake.
4