Sonder Orange Julius IPA
2021-05-23
Orange Julius IPA. Sonder Brewery. Mason, OH.
6.2% ABV.
Enjoying this one at the Sonder taproom with my friend Jason.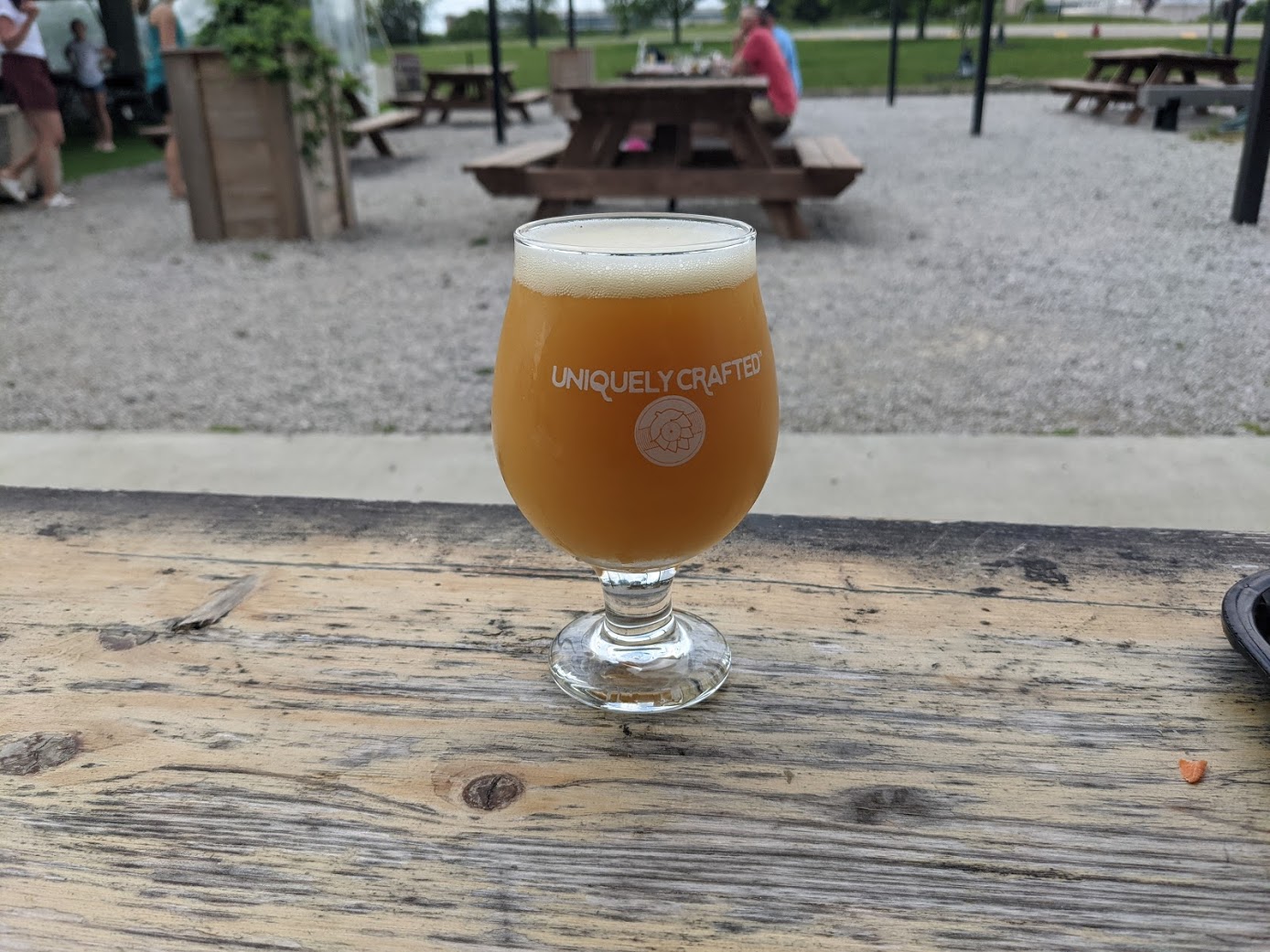 Appearance
Super hazy orange. Looks creamy. Creamy head.
5
Smell
Citrusy. Mango, pineapple, orange.
Aimee says "tangerine, not orange".
Sour.
The aroma is hindered by being in a small snifter glass, and being outside in the wind.
4
Taste
Like an alcoholic orange creamsicle. I don't taste any lactose like you might expect in a hazy IPA with added fruit, and I consider that a positive.
5
Mouthfeel
Thick.
3
Overall
Good beer, enhanced by being in a taproom for the first time in a long time.
5