Bell's Lager of the Lakes
2021-05-24
Lager of the Lakes Bohemian Pilsner. Bell's Brewery. Comstock, MI.
5.0% ABV.
Love Bell's.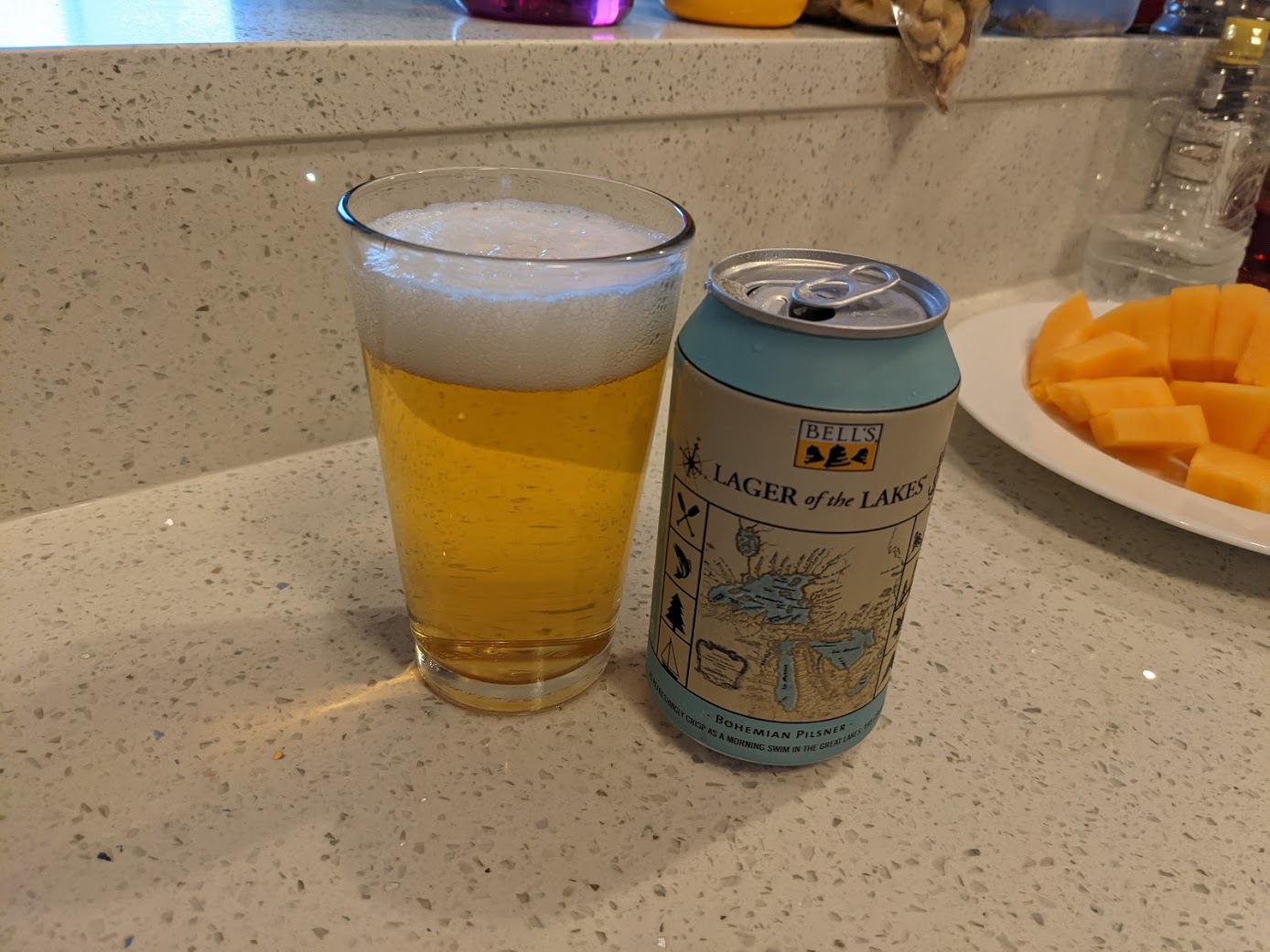 Appearance
Translucent straw with a moderately foamy head. Looks classic.
3
Smell
Smell is faint. I get nothing.
Aimee says "jasmine, very light".
Can smells a bit of ham. Yep.
2
Taste
That's satisfying, at first, but there's something unusual here: olives, or scallions or garlic.
It's more bitter than I expect from a pilsner, but I don't mind that.
4
Mouthfeel
Smooth.
3
Overall
It's ok. Not a prefered pilsner for me.
3