Bayerischer Bahnhof Pineus
2021-05-28
Pineus. Bayerischer Bahnhof. Leipzig, Germany.
4.6% ABV.
This is a gose "brewed with coriander and salt, and filtered over pine needles". Fascinating.
Having a difficult day today. Will this cheer me up?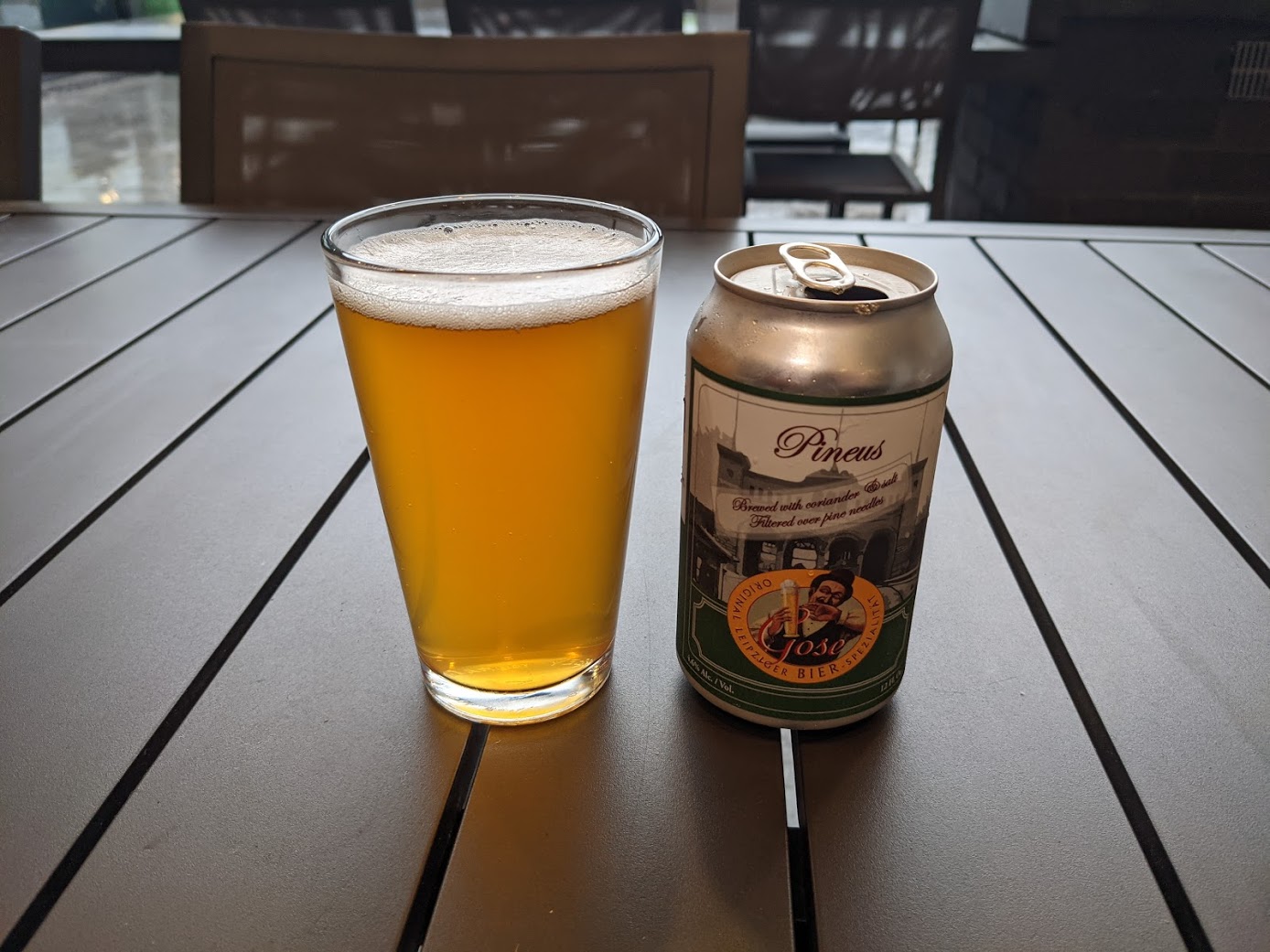 Appearance
Hazy orange. Minimal head.
4
Smell
Smell is interesting. Sour and fruity. Spicy.
All indeterminate notes for me though. Probably one of them is coriander. Probably another is pine.
4
Taste
Definitely tastes like pie spices. Sour. I think I get the pine needles, but it's hard to know, since I don't have much pine needle experience.
Not sure the impact the salt is having, but I know it is a common ingredient in gose.
A bit tough to drink.
4
Mouthfeel
Smooth.
3
Overall
Happy to have had this experience. I'd like to try one without the coriander, but still filtered over pine needles.
4