De Brabandere Petrus Aged Pale
2021-05-28
Petrus Aged Ale. De Brabandere. Bavikove, Belgium.
7.3% ABV.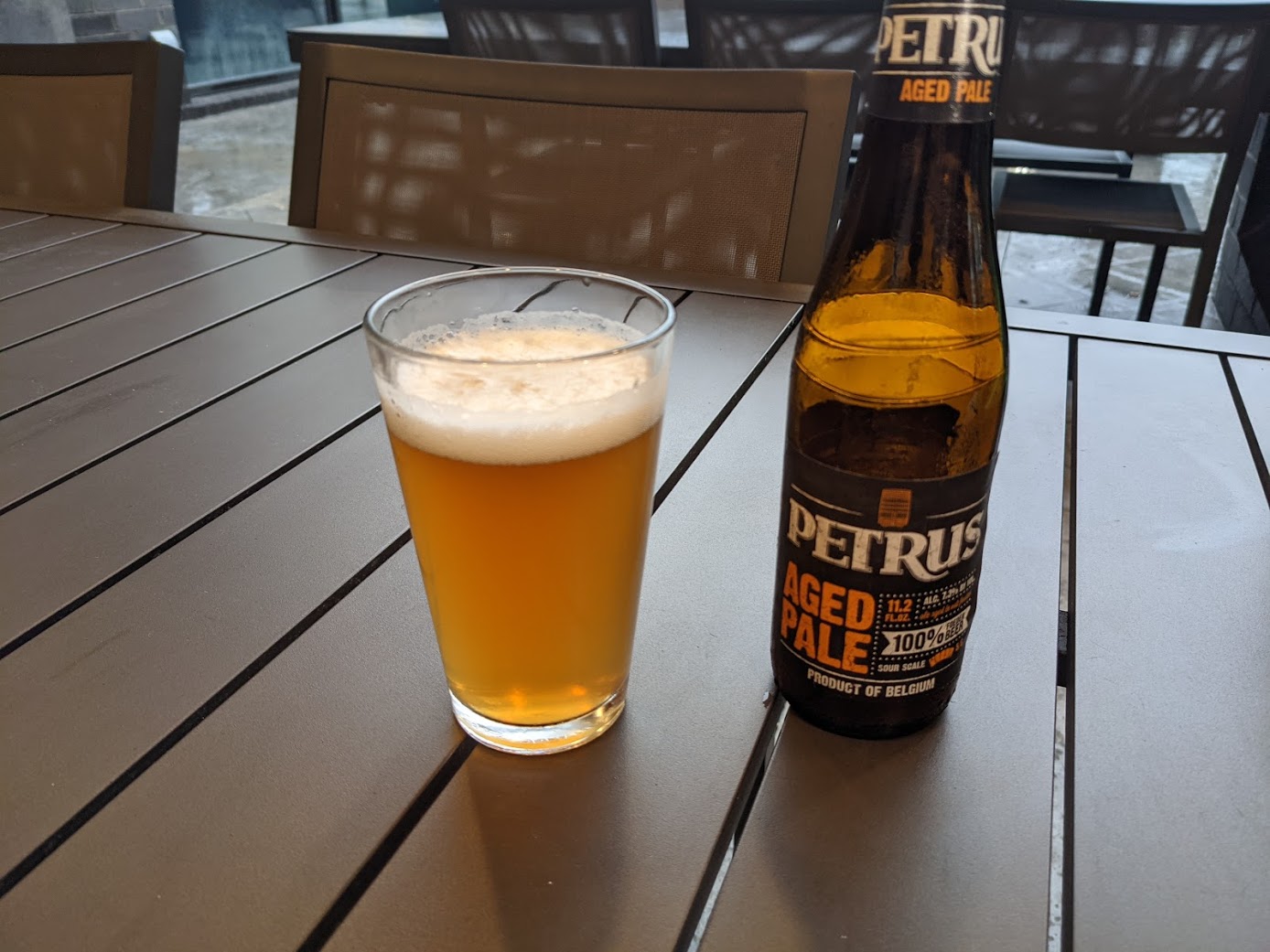 Appearance
Ugly brown like dirtwater. Minimal head.
2
Smell
Toffee. Soy sauce.
Bottle has even stronger soy sauce.
It's not appetizing.
2
Taste
Woah, this knocked me back. It's unusual. Very sour. Candy.
It has a flavor I can't place, as so often happens.
Aimee says "hawthorn jelly". What is that? I have no idea what hawthorn tastes like, let alone hawthorn jelly.
Hawthorn jelly it is.
Aftertaste is pretty gross.
2
Mouthfeel
I bit viscous.
4
Overall
Challenging. Not great today, but maybe as I drink more sour beers I will learn to appreciate it.
2