North Coast Brother Thelonious
2021-05-30
Brother Thelonius. North Coast Brewing Co. Fort Bragg, CA.
9.4% ABV.
Belgian Style Abbey Ale.
Celebrating a successful day by drinking this beer we've been carying between Airbnbs for about a month.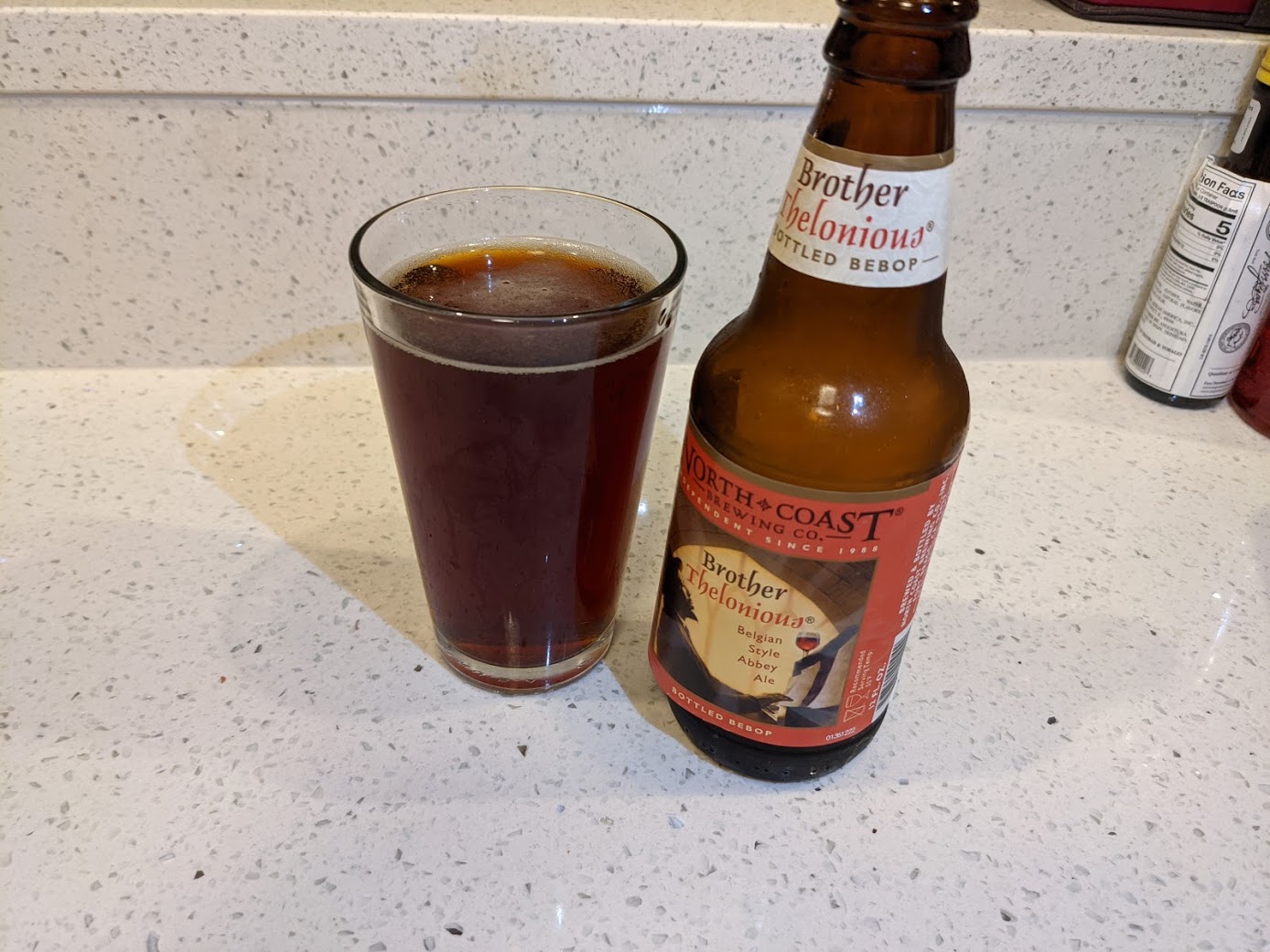 Appearance
Caramel brown. No head.
3
Smell
Banana. Caramel. Candy. Cinnamon. Bananas Foster.
Aimee disagrees with cinnamon, and says "honey candy".
I'm excited about the banana, haven't smelled that before in a beer.
4
Taste
Surprisingly vegetal. Cooked celery.
Sweet.
I am so surprised that the smell promised bananas, and the taste delivered celery.
Fish now. What? Fish?
Every time I taste it it gets worse.
3
Mouthfeel
Syrupy.
3
Overall
A fantastically weird combination of tastes.
3