Urban Artifact Keypunch Key Lime Gose
2021-05-31
Keypunch Key Lime Gose. Urban Artifact. Cincinnati, OH.
4.3% ABV.
Another local brewery, recommended to me as specialists in sour beers, which I am exploring lately.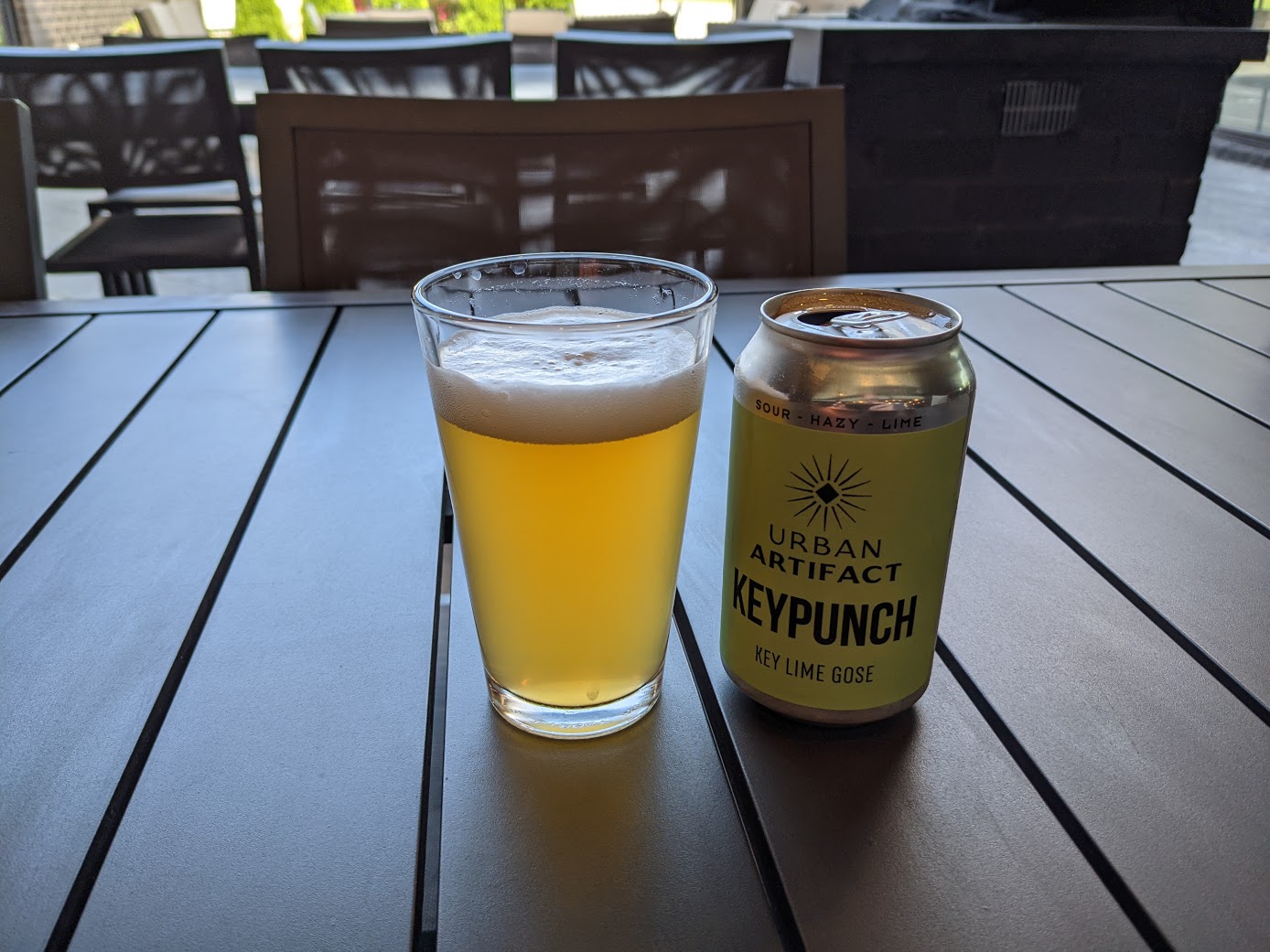 Appearance
Hazy, light yellow. Straw. A little bit of orange. Tightly laced foam.
4
Smell
Slight sour citrus, like a sour candy.
Some funk to it.
4
Taste
Aimee tastes first and exclaims, "oh", but not the good kind of "oh", more like she stubbed her toe.
I say "huh".
It's a pretty mellow sour.
But it's a wierd taste. Definitely some key lime, though it's not the refrishing taste I expect from fresh lime.
The limeness is kinda ruined.
3
Mouthfeel
Fine.
3
Overall
I don't hate it.
Aimee seems to.
Hard for me to judge a gose yet. They're all wierd.
3