Short Throw Treachery Of Fruit Gose
2021-06-02
The Treachery of Fruit. Short Throw Brewing Co. North Haven, CT.
6% ABV.
"Gose style ale with mangoes and apricots".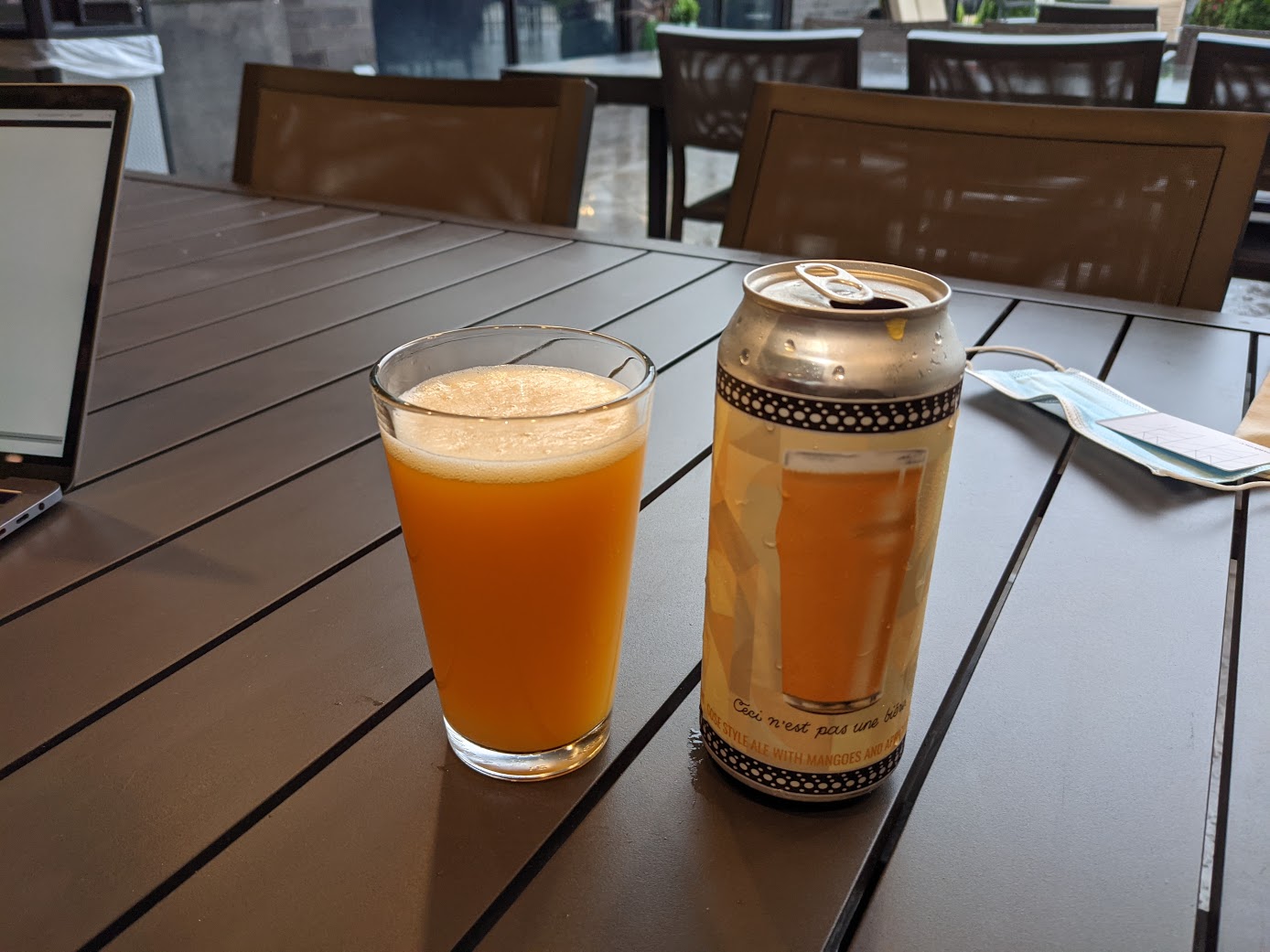 Appearance
Pours beautifully. Looks thick and syrupy, like mango juice.
Head dissipates fast.
5
Smell
Sour and fruity. Mango.
Aimee discovers in it "baked sweet potato", or a sweet potato casserole. Also cantaloupe.
"It's so complicated".
The smell is not as strong as I expected, and it's not as inviting as I expected.
Let's see how it affects the taste.
4
Taste
It is sour juice.
I can't help but think this type of thing would be better to start with a can of gose, and mix it with fresh juice, instead of having the juice sitting in the can.
It is not very beer-like.
It does taste relatively good.
3
Mouthfeel
Thick. A sediment remains on the walls of the glass.
2
Overall
I can see this being enjoyed by somebody who doesn't love the taste of beer, but that person I don't think would be likely to find this beer at all.
It's so thick though that you can't drink a lot of it.
It's ok for what it is, but I've had juiced beers that I liked better.
3