Wolf's Ridge Slate Run Saison
2021-06-04
Slate Run. Wolf's Ridge Brewing. Columbus, OH.
4.8% ABV.
A saison.
This beer appears to be canned in the can of another beer: there's some kind of sticker wrapped around the can that has been applied by hand, and is covering the original can branding.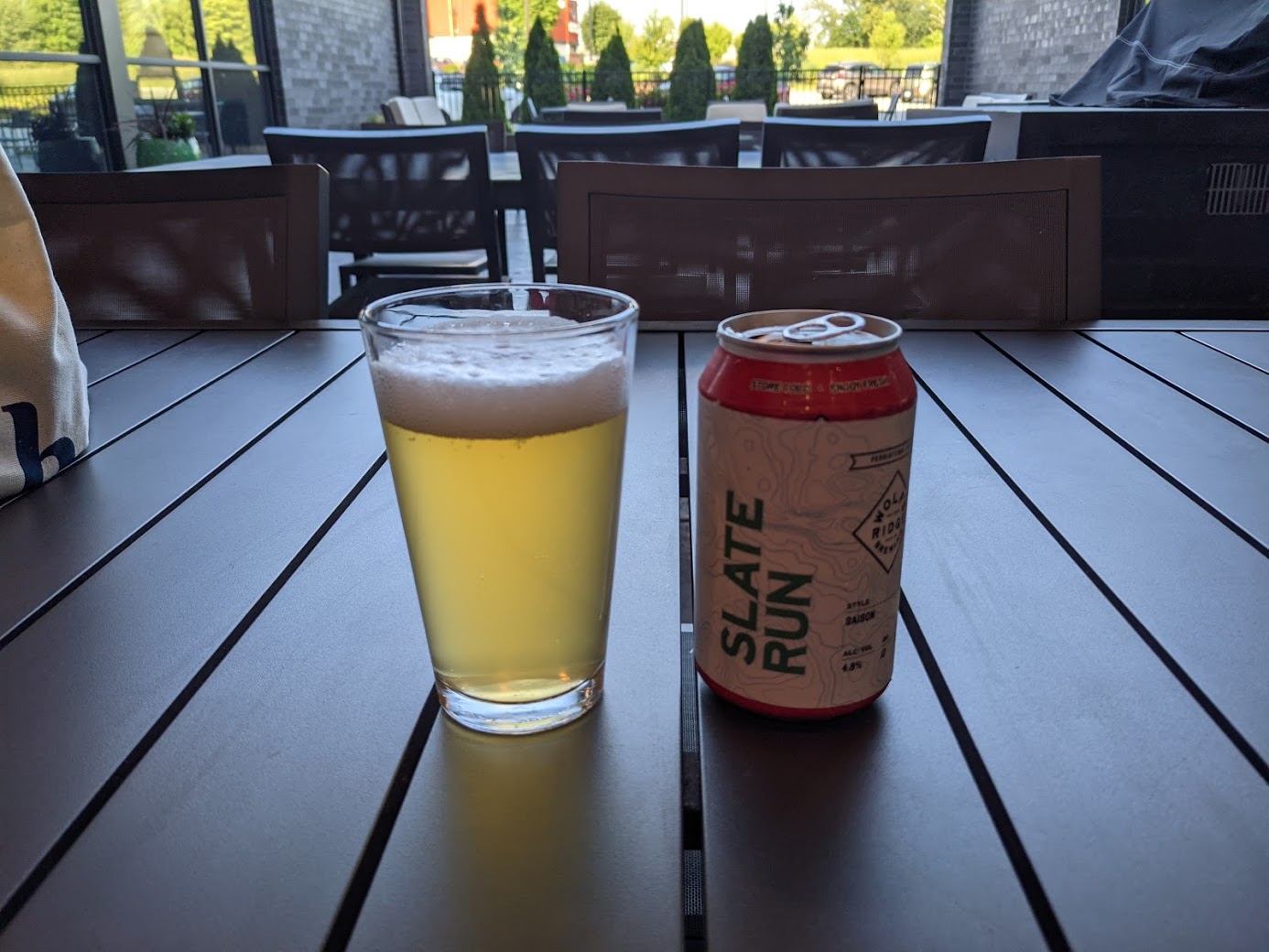 Appearance
Sickly pale yellow.
2
Smell
First impression is sour and sweet. But then I receive a hit of … horse manure! A stable!
2
Taste
Oh that is bad. This is a disaster. I think the brewer made a mistake.
It's undrinkable.
I take two sips but am not willing to drink more.
0
Mouthfeel
I didn't drink enough to notice.
0
Overall
This shouldn't have been sold.
0