Jolly Pumpkin Bam Biere Farmhouse Ale
2021-06-07
Bam Biere Farmhouse Ale. Jolly Pumpkin Artisan Ales. Dexter, MI.
4.5% ABV.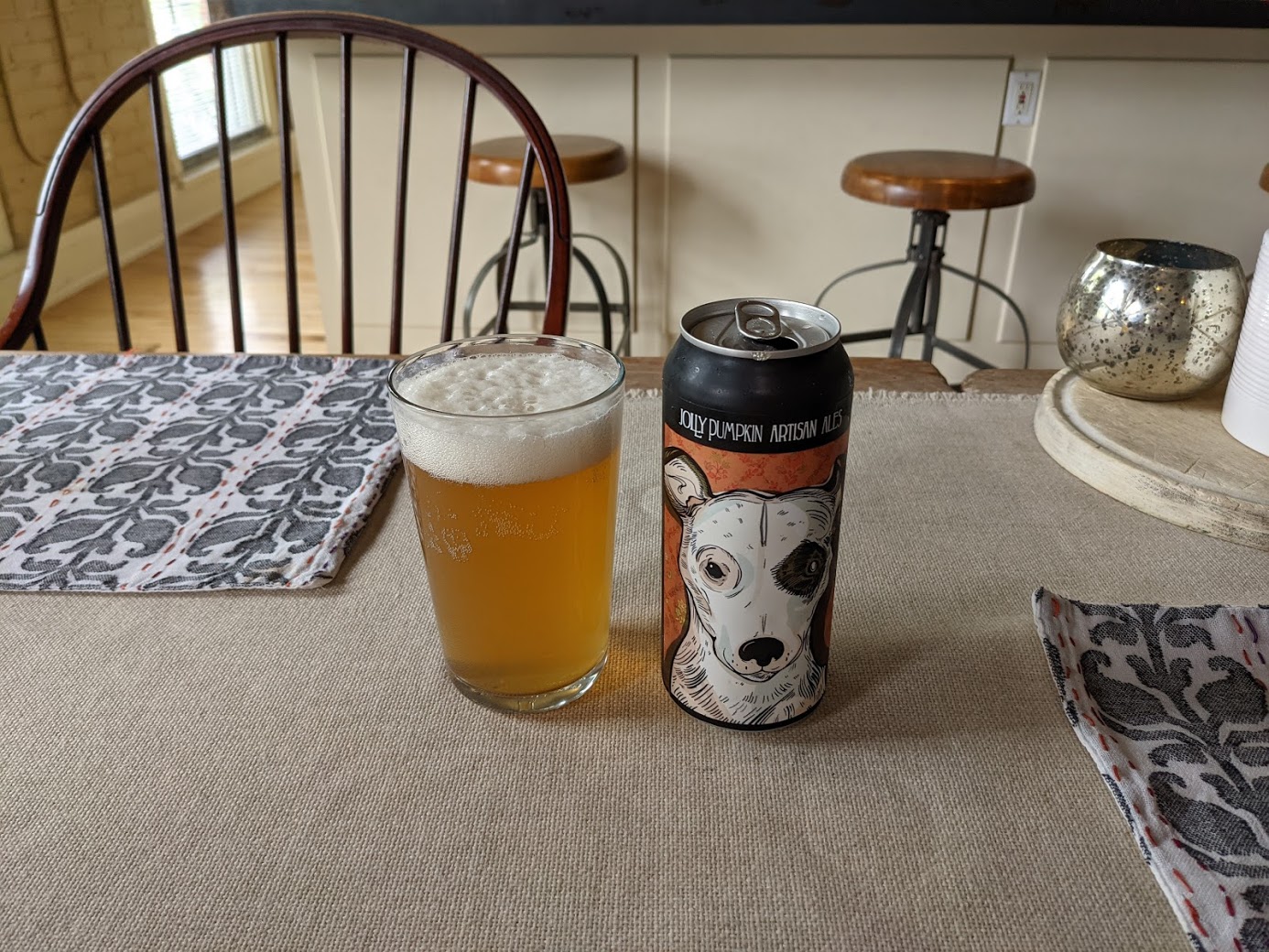 Appearance
Golden and cloudy. Moderate white foamy head.
4
Smell
Smells sour and acidic, like sour candy.
Wild and wierd. Lime, maybe?
4
Taste
Oh, yeah. That's wierd. It's funky. I wish I knew how to describe it.
It's also hard to rate. I don't think this is bad, but it is challenging, and I don't think we'll finish it.
3
Mouthfeel
Fine.
3
Overall
I enjoyed this less than other similar beers I've had, but it's so strange and challenging to drink that I could see myself reacting differently to it based on a lot of personal factors.
3